The Spider-Man/Moon Knight Fusion Is Marvel's Authentic Answer to Batman
Marvel's new artwork combines Spider-Man and Moon Knight into a new type of hero that could even give Batman a run for his billionaire money.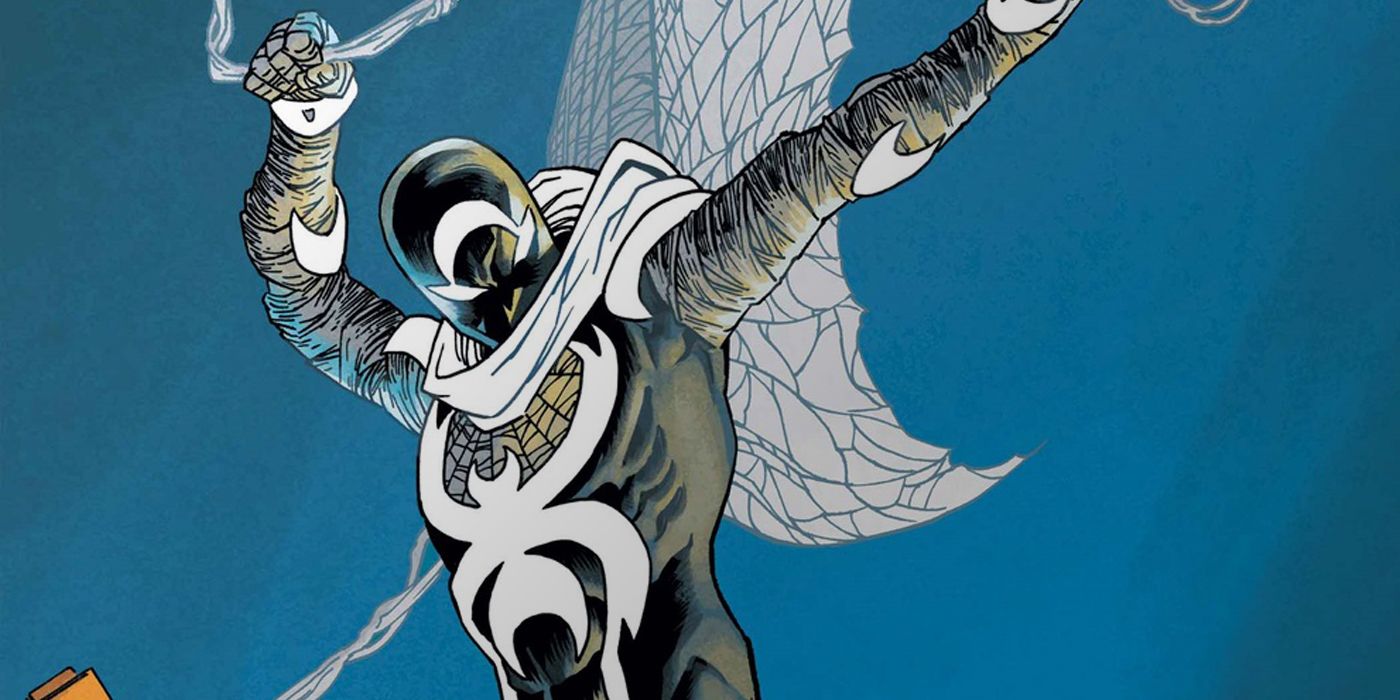 Moon Knight has a lot of personalities in mind, which means there's room for at least one, like Spider-Man, and combining the two heroes creates Marvel's true answer to DC's Batman. Marvel Comics recently released a series of Into the Spider-Verse variant covers for upcoming titles, including Moon Knight #23 with a variant cover designed by Declan Shalvey.
Created to celebrate the return of the Fringe series in the Spider-Verse, this variant cover shows a fusion of Spider-Man and Moon Knight swinging in the night sky above the rooftops of New York City. This stunning concept art beautifully combines elements of the Wallcrawler costume and the Fist of Khonshu costume, with a webbed cape fluttering behind a bodysuit complete with mummy-wrapped arm bandages. Perhaps the most important element is how Spider-Man's logo makes him look more like a crescent and crescent moon, printed on his black suit. Shalvey has no trouble blending the aesthetics of these two heroes into something new and really cool. It's no surprise to see this moon spider in the multiple universes of the Spider-Verse.
Moon Knight & Spider-Man are the Spider-Verse Version of Batman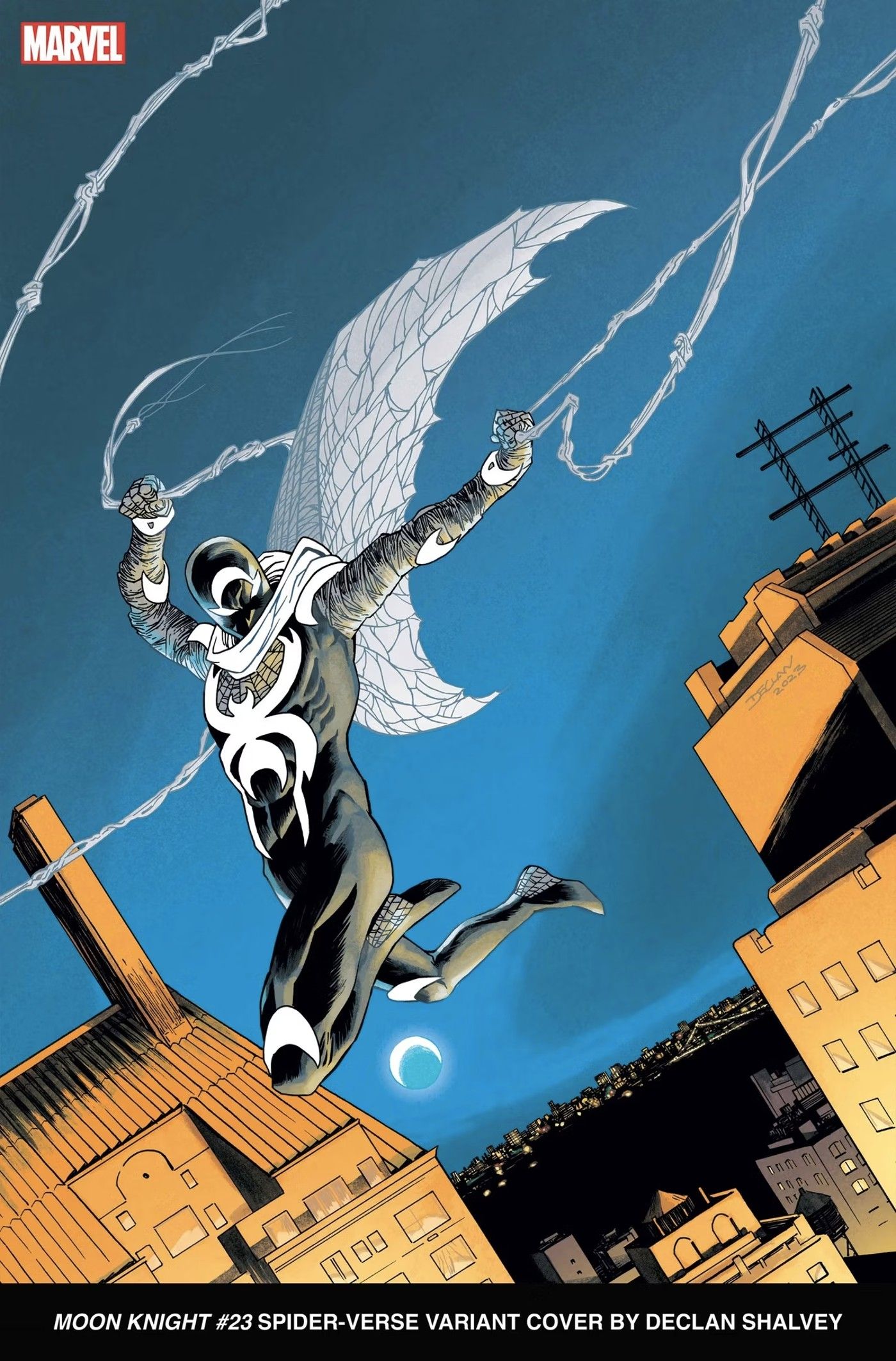 The concept of the interdimensional Spider-Man universe first started in 2014's Marvel Spider-Man #9 by Dan Slott and Olivier Coipel, which brings together different variations of web heads from multiple dimensions. Now, it's returning to Marvel with this May's Spider-Verse Verge anthology limited series, which will introduce a new Spider-Man and an all-new story. To celebrate this upcoming release, a slew of entries from Thor to Captain Marvel to Moon Knight have received stunning variant covers from some of the best and brightest artists in the business today, though those variants aren't from the Spider-Verse A classic part of them, they really sparked the possibilities that fans imagined.
For example, the wall-climbing Moon Knight offers many possibilities, the most exciting of which is that Moon Spider could end up being the better version of Batman Marvel has been looking for. Both Marc Spector and Peter Parker share similarities with DC's Dark Knight. Spider-Man has the analytical mind and penchant for gadgets that make the Caped Crusader so powerful. Moon Knight, meanwhile, has Batman's darkly brooding Night Warrior gimmick and Bruce Wayne's successful billionaire persona. In fact, Moon Knight is often referred to as "Marvel's Batman" due to their many similarities, judging by their supernatural likeness to their boomerang-like weapons. Add in resourceful scientific genius and the ability to swing between Spider-Man builds, and you've got even cooler versions of all three characters.
Currently, this variant cover of Moon Knight #23 is nothing more than a non-canon stunning piece of art by Declan Shalvey, but in the Spider-Verse almost anything is possible. Maybe one day, fans will see a Moon Knight/Spiderman combination and finally prove why he's the best version of Batman fans have been missing.
More: Carnage 2099 debuts as terrifying new Spider-Man villain