Tesla Model Y comparison. Volkswagen ID.4: Which electric SUV should you buy?
The Tesla Model Y is a chart-topping electric SUV, but who wins when it takes on Volkswagen's ID.4. It all depends on your preference.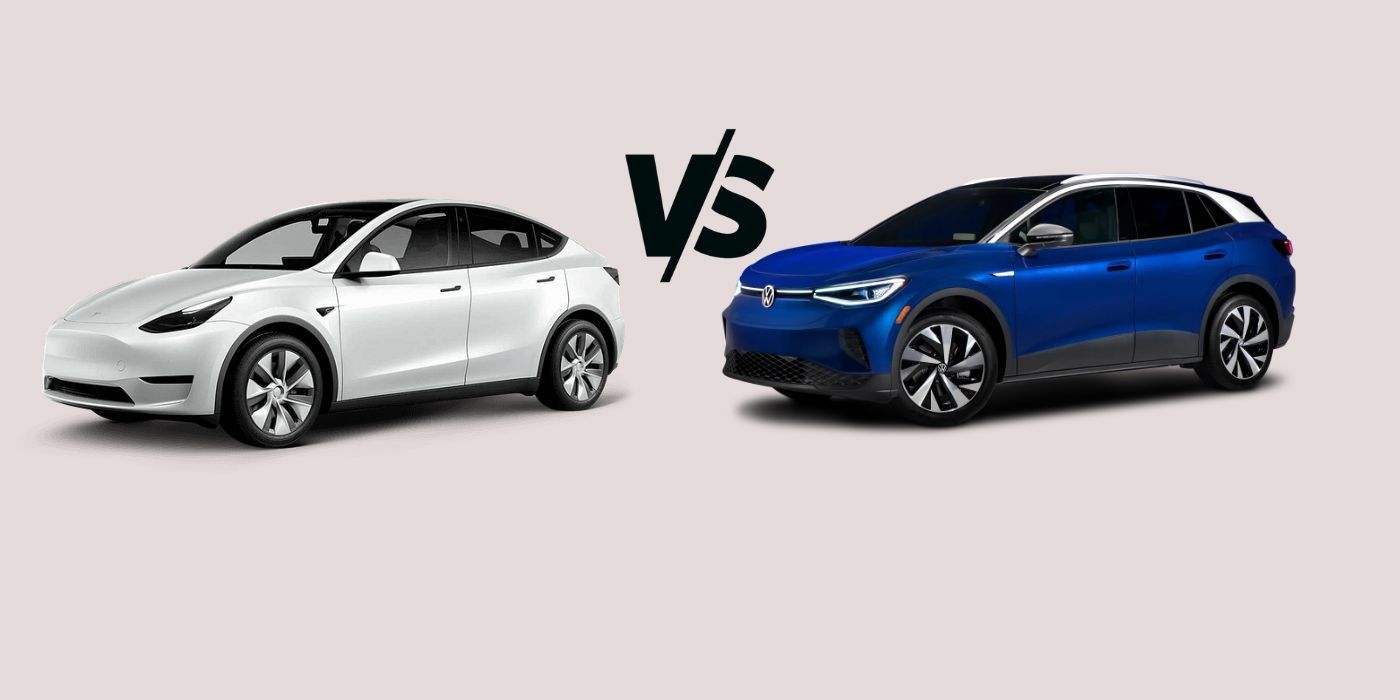 The Tesla Model Y is a chart-topping electric SUV, but when it comes to taking on Volkswagen's ID.4 — who will win? The Model Y is one of the best-selling electric vehicles thanks to several attractive features in infotainment, driver autonomy and other key areas. However, the ID.4 isn't far behind, and has received rave reviews for its practicality and budget-friendly price.
While the Volkswagen ID.4 doesn't exactly offer a luxurious interior, its modern design with ample cargo space should appeal to potential buyers. The Model Y invests heavily in practicality, as it's designed to accommodate up to seven passengers, as the SUV offers five- and seven-seat layout options. A typical Tesla Model Y has a 15-inch touchscreen. However, drivers who are used to fiddling with buttons might not appreciate the absence of a knob on the infotainment screen. Meanwhile, the central command center of the ID.4 is a 12-inch display that enables seamless interaction of functions such as climate settings and navigation. The VW EV also gets wireless smartphone integration with Apple CarPlay and Android Auto, something Tesla lacks.
Which EV Offers the Best Value For Money?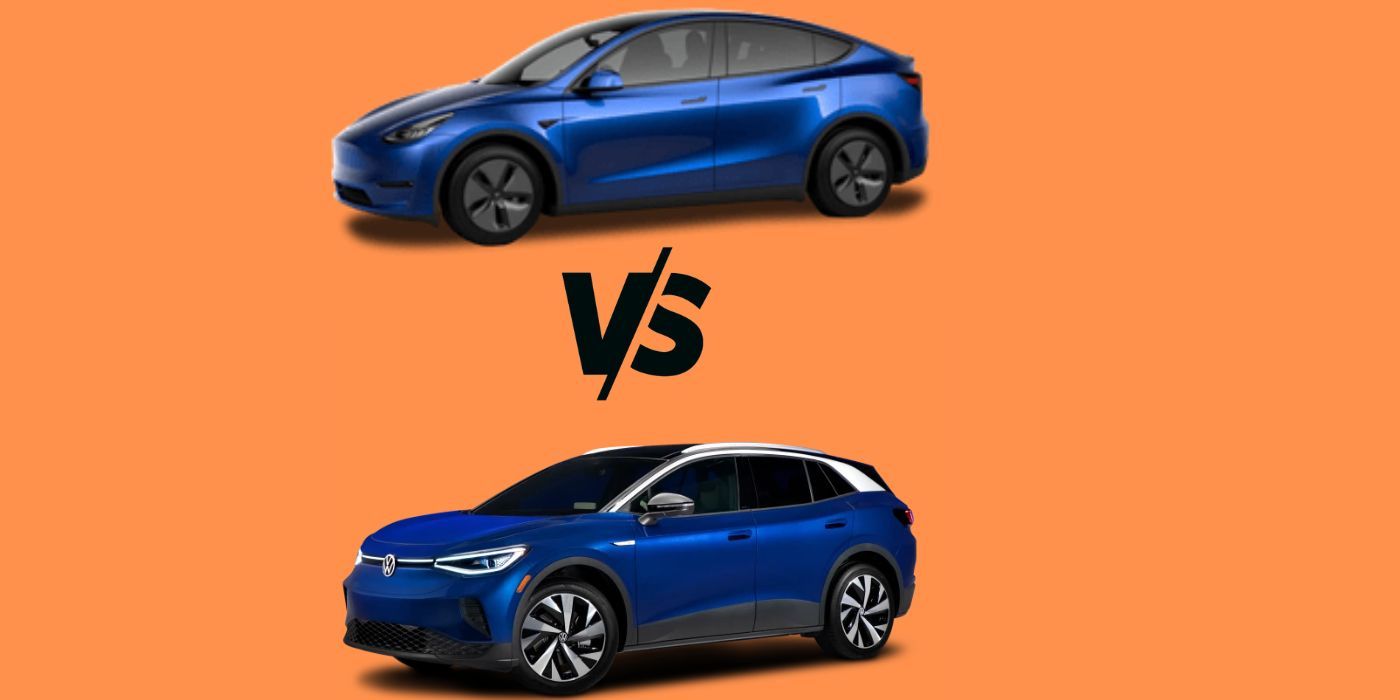 While the Model Y comes in two options, Volkswagen offers eight ID.4 trims, starting with the standard RWD variant ($38,995) and going up to AWD Pro Plus, starting at $55,245. Compared with Tesla's Long Range ($55,990) and Performance ($58,990), the ID.4 is more budget-friendly. To improve affordability, both models are eligible for a new $7,500 EV tax credit. But even though the ID.4 is more affordable, does it have the speed and range of the Model Y? The shortest answer is no.
EPA-estimated range for the ID.4 ranges from 209 miles to 275 miles. Consumers don't need to buy the premium trim -- AWD Pro Plus -- to get 275 miles, since the Pro variant (in second place) offers the same features. Volkswagen claims the ID.4 can go from 0 to 60 mph in 5.7 seconds with AWD Pro S models. That pales in comparison to the 3.5 seconds promised by the Model Y Performance trim. The Model Y is one of the few EVs with a 300+ mile range. Long Range models with the 7-seat layout can go 326 miles, while the 5-seat Model Y can go 4 miles more. Spending an extra $2,000 on Tesla's 20-inch induction wheels drops the range down to 318 miles, though.
Performance trim offers a 3.5-second acceleration time, top speed 155 horsepower and a range of 303 miles. Buying a Model Y means access to one of the largest electric vehicle public charging networks in the world — the Supercharger network — allowing users to reach 162 miles of range in 15 minutes. ID.4, on the other hand, supports DC fast charging, which means owners can visit any compatible station that offers high-speed charging. Electrify America — a subsidiary of Volkswagen — is offering 30 minutes of charging at all of its stations for free.
Both Model Y and ID.4 are competent electric vehicles, but when choosing, consumers must consider the factors they care about most. Those looking for plenty of range will love the Model Y, while those looking for an affordable EV should get the ID.4.
More: Tesla Model Y Comparison. Volvo C40 Recharge: Comparison of electric crossovers