RHONJ's Melissa Gorga Slams Teresa After Texting Scandal
Melissa Gorga goes after Teresa Giudice's leaked text messages, which unfolded after the recent Real Housewives of New Jersey season 13 premiere.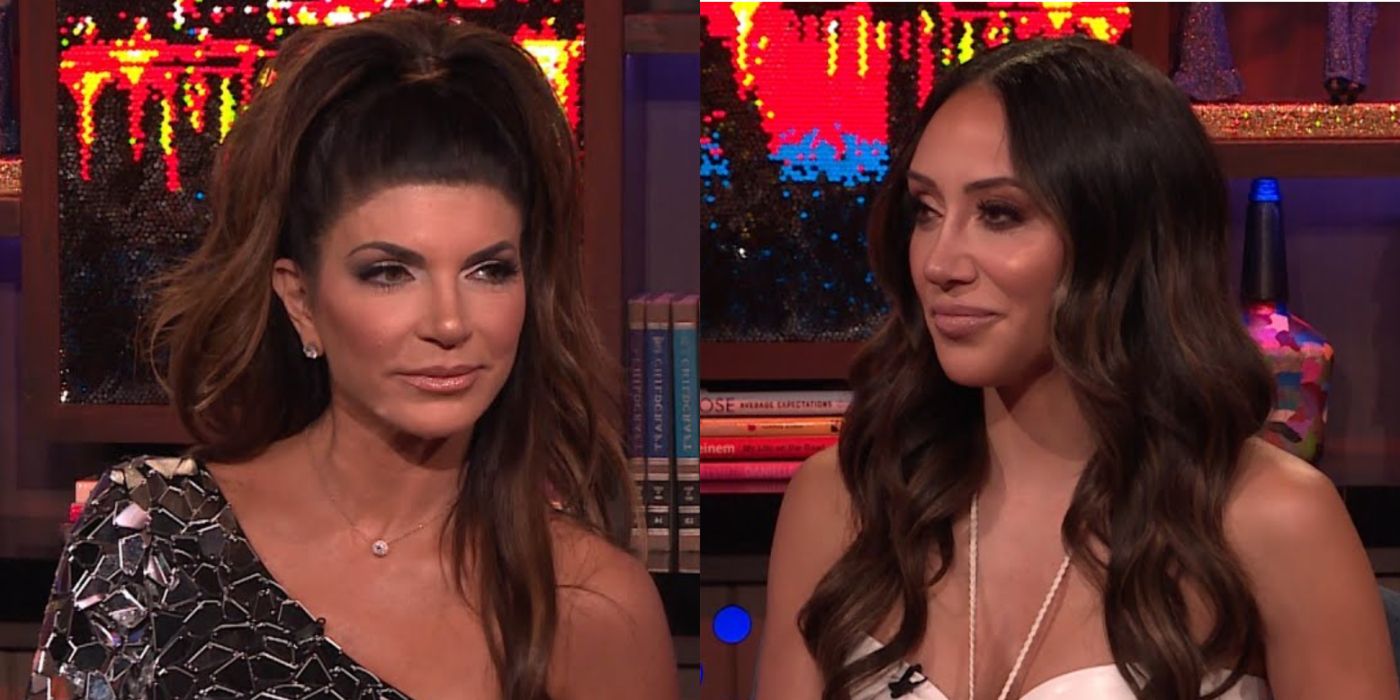 After the season 13 premiere of The Real Housewives of New Jersey, Melissa Gorga summoned Teresa Giudice after their private text messages leaked online. Giudice and Gorga's family feud is back at the center of the series. Teresa had a rift with her brother and sister-in-law at the end of RHONJ season 12, and that rift carried over to the new season. Melissa and Joe Gorga are upset after their RHONJ season 12 reunion, with Teresa calling her brother a "b****" and admitting not hanging out with Melissa outside of filming the show. During the filming of RHONJ season 13, the Gaugas took revenge on Teresa for bad-mouthing her on their podcast. The feud started when the Gaugas didn't attend Teresa's wedding.
Once The Real Housewives of NJ Melissa Gorga heard about the leaked text messages, the Envy boutique owner slammed Teresa's face-saving attempt on her Instagram Story "False" attempts. "She reached out as we were about to start filming and finally wanted to discuss our relationship and how she resolved it was fake!" Melissa wrote on her Instagram story, photographed by Page Six. Fans see huge fallout and Gorgas' reason for snubbing Teresa and Luis. On the RHONJ season 13 premiere, Melissa revealed the unanswered text she allegedly sent to Teresa after filming the RHONJ season 12 reunion. However, shortly after the premiere aired, a series of text messages between Teresa and Melissa were made public by All About The Tea. Despite Melissa's claims in the RHONJ season 13 premiere, screenshots appear to show a direct exchange between the two sister-in-laws.
RHONJ's Melissa Gorga Claims Teresa Giudice Is 'Inauthentic'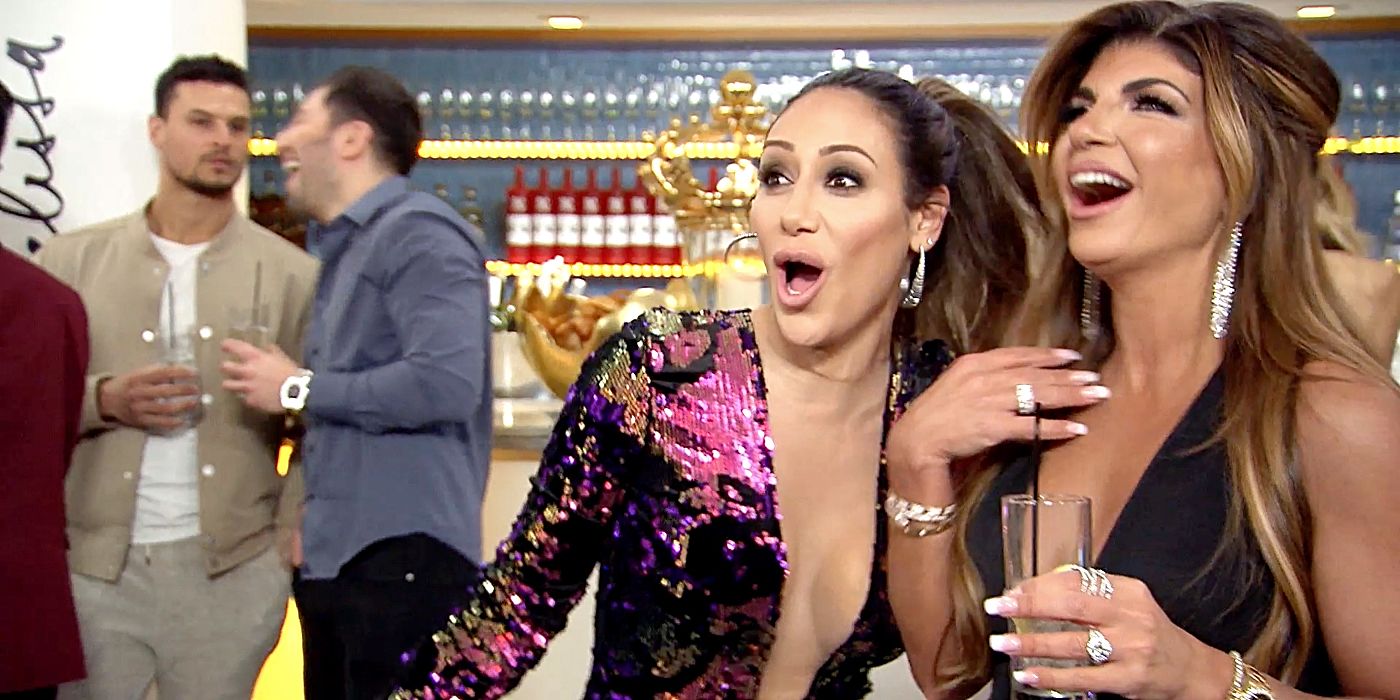 Melissa accused Teresa of leaking texts to "prove herself" after being named at the premiere. The mother-of-three thinks Teresa's leaked text messages are just "further proof of my point!!!" According to Melissa, the text messages show Teresa didn't reply to her texts after the reunion, but instead waited three weeks The response came after the post-reunion show aired because of "the backlash she received for her abuse of me and her brother". Melissa thinks Teresa leaked their private texts just to "clean up" her image after revealing unanswered texts in the RHONJ season 13 premiere. "That's unreal and self-serving," Melissa quipped, noting how she and Jo "wanted to get off the roller coaster ride" with the OG Real Housewives.
fans I've been watching Teresa fight Joe and Melissa since their RHONJ season 3 start. On the show, the siblings share about the loss of their parents and their ongoing sibling rivalry. While it's great to see the Giudice and Gorga families united, Teresa and Melissa's feud continues to take its toll on the family dynamic. Since Melissa played housewife alongside Teresa, the former was often placed in the latter's feud with the actor. Teresa feels offended when Melissa isn't on her side, and feels pressured to stay true to Theresa when the OG goes wrong.
Now Giudice and Gorga's family feud has reached new heights, to be revealed in RHONJ Season 13. Fans have already been on what Melissa described as a rollercoaster ride. Fans witnessed the age-old feud played out by RHONJ, and some called for a truce. From the looks of it, RHONJ season 14 should be considered for a much-needed family counseling session. That is, if Teresa, Joe, and Melissa managed to share the same room.
The Real Housewives of New Jersey Airs every Tuesday night at 9pm. EDT Bravo.
MORE: Why RHONJ's Melissa and Joe Gorga Are Charged Over New Home