Maika Monroe's Horror Roles, Ranked
Whether starring in a slow-paced, intense thriller or a horror comedy, Maika Monroe has excelled in every movie she's been in.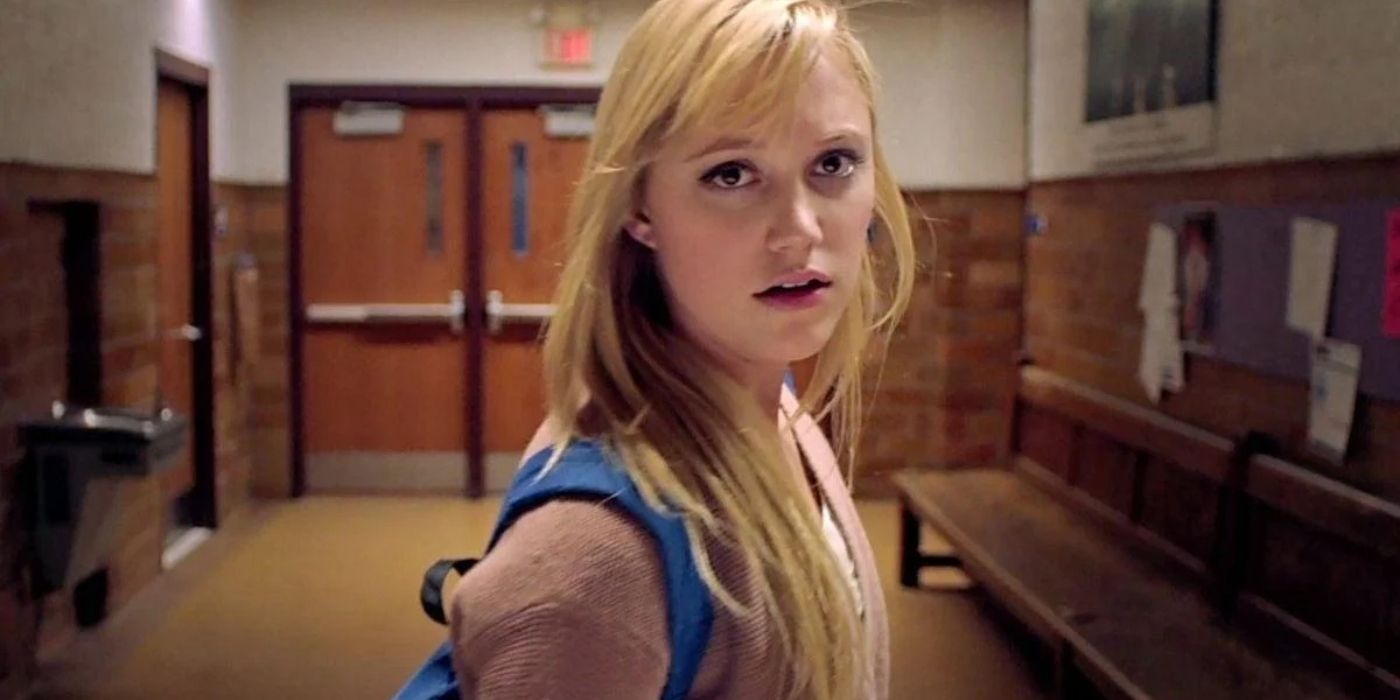 Maika Monroe has been a steady performer since her debut role in the 2012 drama "Whatever It Takes," and is known for her haunting and riveting horror roles. Before her breakthrough with It Follows in 2014, she appeared in minor roles as Beach Girl and Mandy Chambers in The Bling Ring in the 2013 adaptation of Joyce Maynard's novel Labor Day, written and directed by Jason Reitman. While Monroe explored other genres, from science fiction such as Fifth Wave to crime films like Blood Brothers, it was her horror performances that stood out the most.
Monroe starred in films that were eccentric, idiosyncratic, and disturbing, from director Chloe Okuno's psychological thrillers to witty and deeply enjoyable horror comedies. Since none of these films are traditional slashers, it's a testament to her ability to stand out among the genre's other leading actors.
Julia In Tau (2018)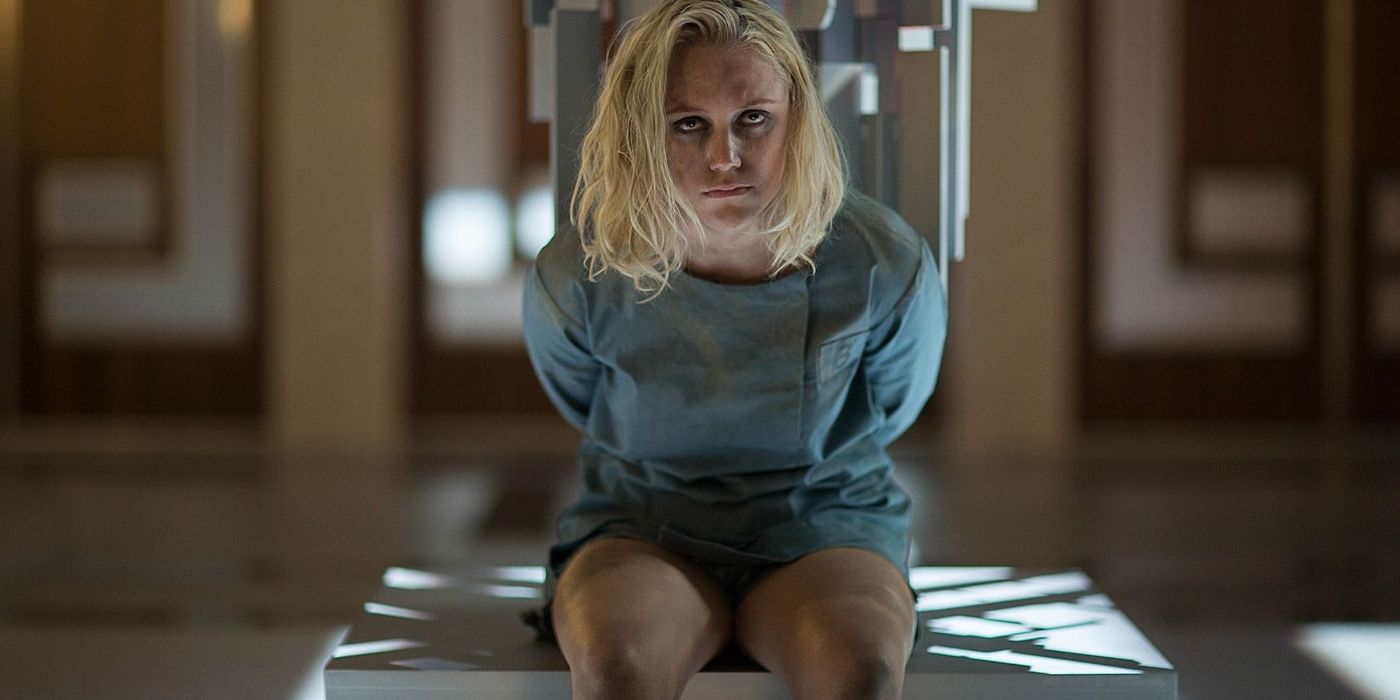 Tau differs from Monroe's other projects in that she plays Julia, a young adult whom Alex (Ed Skrein) kidnaps from a club to experiment with artificial intelligence. Julia forms an important relationship with Tau (Gary Oldman), a drone, because Tau wants to help Free Julia. She decides to trust him and their interaction is convincing. As terrifying as the story is, Tau doesn't stand out from other movies about AI or the best thrillers released in 2018. Julia isn't as well written either, her backstory is mostly unexplored and her personality traits are questionable.
While Tau may be a clever character study, it's a bit lackluster, and it didn't prove to be a hit, earning just a 25% rating on Rotten Tomatoes. However, Monroe played the demanding role of Julia with ease, and compared with her other horror performances, the actor's talent is also evident. She captures the character's fear and her determination that she will be able to survive, and makes the film easier to watch than it would otherwise be.
Anna Peterson In The Guest (2014)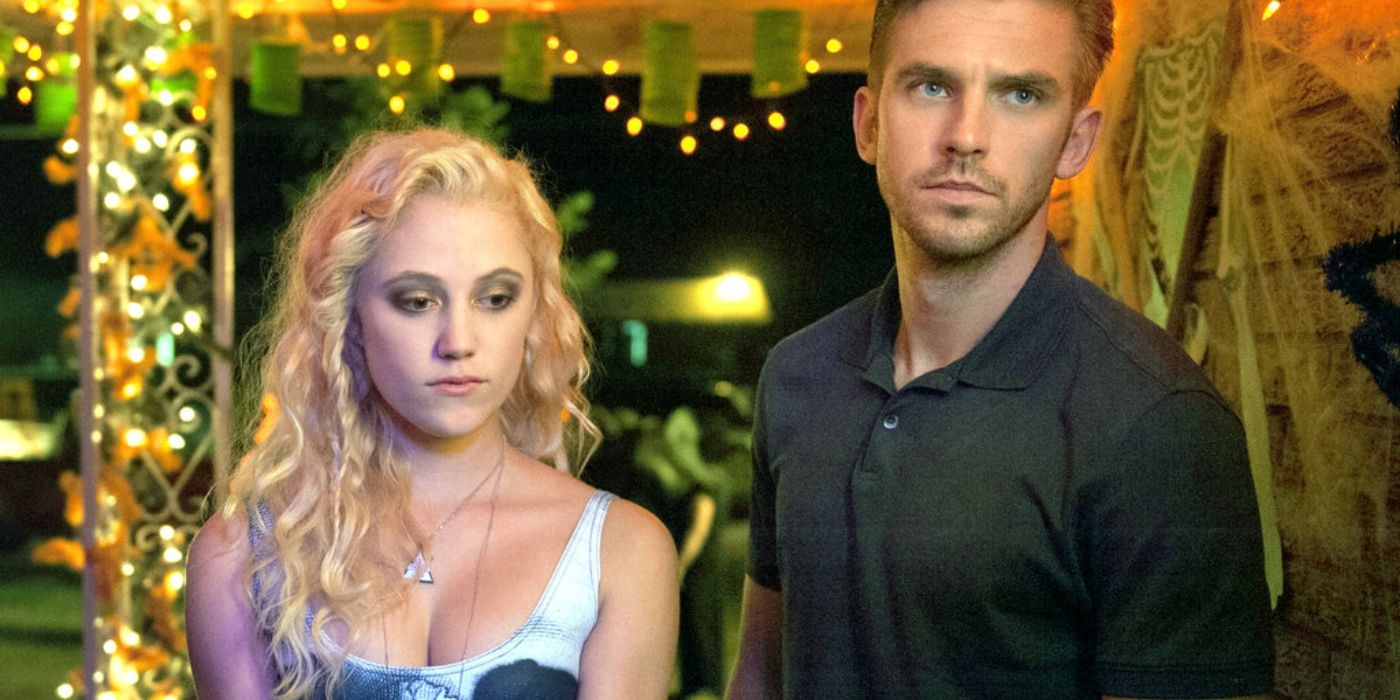 Monroe played Anna Peterson in The Guest, a role that is crucial to the film's plot twist regarding David's identity. When David Collins (Dan Stevens) returns home from combat in Afghanistan and tells the Petersons that he's best friends with their late son Caleb, Anna can see he's lying. Monroe performed well, especially in Her character calls the base where David left and finds him dead, leading her to believe that something sinister is afoot. Ana is a key character in every major scene, including when Major Richard Carver (Lance Reddick) shares that David is being experimented on to become a trained killer.
Rated 92% on Rotten Tomatoes, The Guest is one of Marilyn Monroe's most acclaimed horror films, and the actor has an excellent character who listens to her instincts and investigates in an attempt to save herself and her family. However, despite her popularity, it wasn't one of her most famous roles.
Jules In Villains (2019)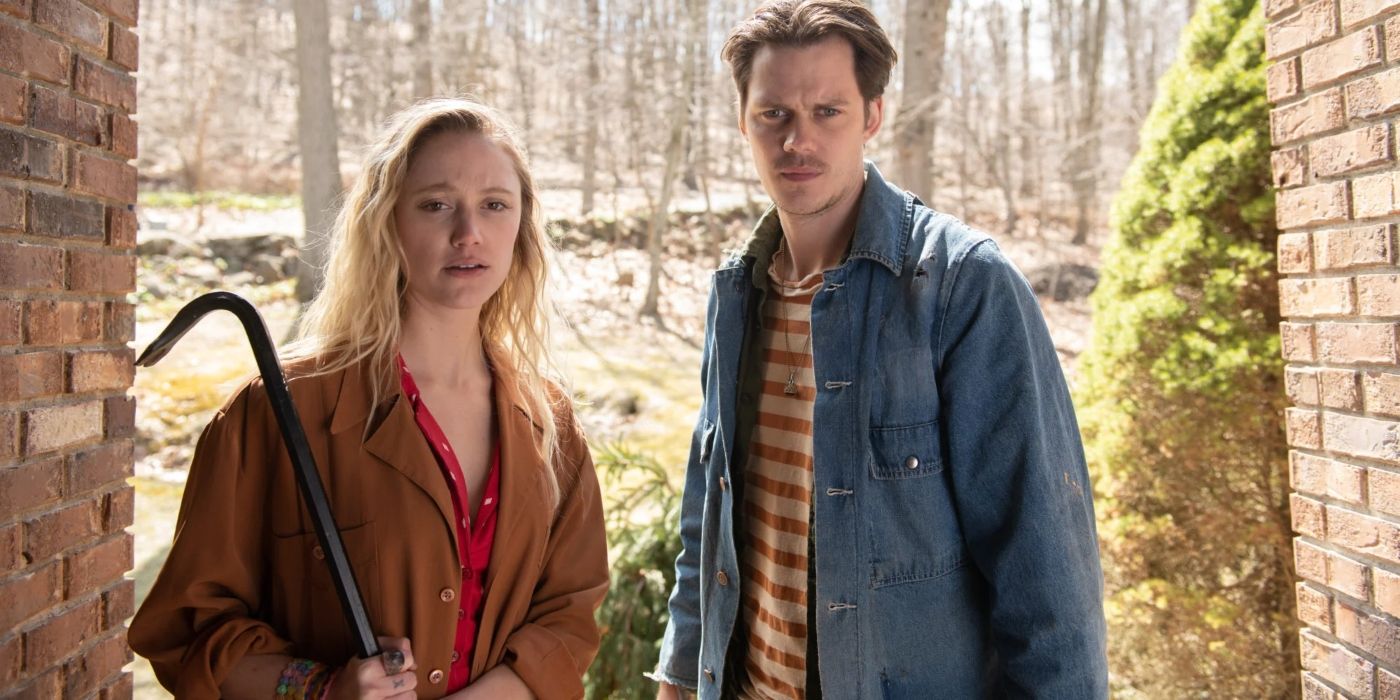 Bill Skarsgard's best film roles include his portrayal of Mickey in Villains and Monroe's love interest and sidekick Jules in Crime. Unlike the type of characters Monroe usually plays, Jules is not the ultimate girl trying to find out the truth, or an innocent who finds herself in danger, but a criminal. While robbing a house in Florida, the couple is caught by George (Jeffrey Donovan) and Gloria (Kyra Sedgwick), who steal a girl they call Sweetheart (Blake Baumgartner).
The turn of the robber's fall is ingenious, and Monroe once again stands out, giving a powerful performance and a look of unafraid. "The Villain" is a horror-comedy, which makes it one of Monroe's most intriguing films, since she doesn't usually feature in humorous stories. Just as Mickey was Skarsgard's memorable horror character, Jules proved that Monroe is a versatile actor who can play different genres.
Erica Penn in Greta (2018)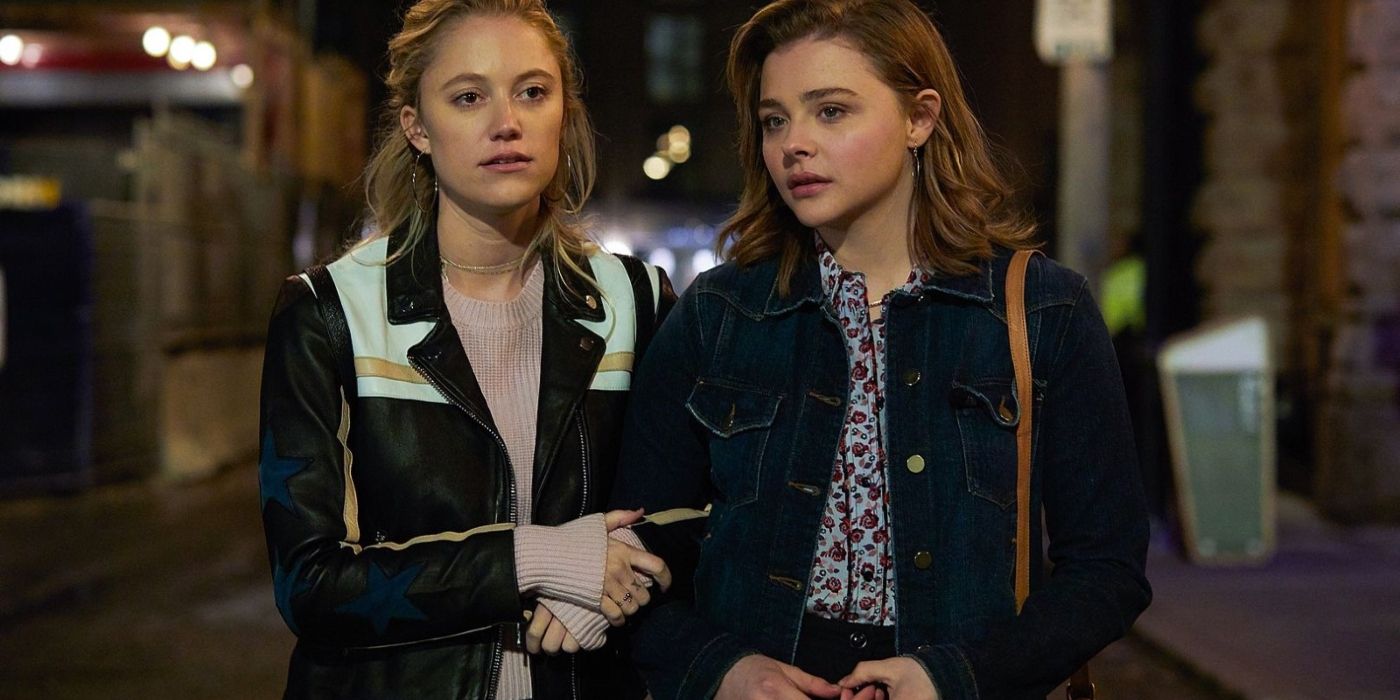 Monroe played Frances McAllen's (Chloe Moretz) best friend Erica Payne in the thriller Greta, who helps her defeat villain Greta Heard (Isabel Yu Pell). Erica lives with Frances and devises a clever plan to thwart Greta, who follows the pattern of finding someone new to spy on, obsessing over, and eventually killing. At the end of the film, Monroe's character is at the center of a clever and compelling twist, as she poses as someone else on the subway before revealing her identity to Greta. When the friends put Greta's body in the crate, Monroe's confident performance highlighted the horror they experienced.
While Greta is focused on the role of Chloë Grace Moretz, Both she and Monroe have been praised as young people in life-threatening situations. The movie is one of Monroe's most gripping horror films, because sometimes, the best friend character can be forgotten and fade into the background. But that's not the case here, as she makes sure she's memorable, making sure Erica is a loyal friend determined to fight back.
Julia In Watcher (2022)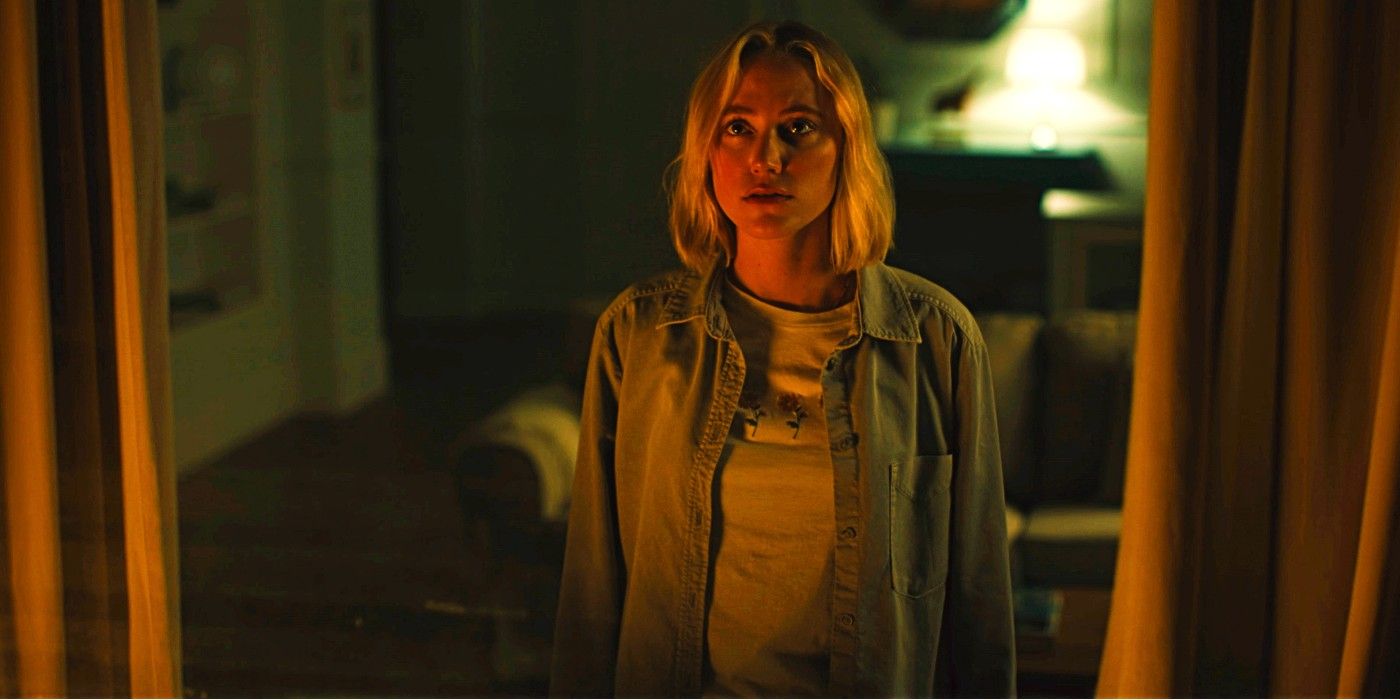 Monroe plays all of Julia's Watchmen, a new protagonist in Bucharest who realizes she's being followed. Husband Francis (played by Karl Glusman) is busy with work, and former actress Julia is bored at home. She notices a man named Daniel Weber (played by Burn Gorman) across the street looking at her. While Monroe is engaging throughout its run, she's at her best in the final scene when Daniel kills her neighbor Irina (Maudrina Ania) and she's able to save herself.
Maika Monroe's performance in Watchmen is one of the reasons this critically acclaimed film has an 87% rating on Rotten Tomatoes, and the film would not be as successful without her strong performance . With a not-so-talented cast, Watchmen might get boring as Julia spends time walking around her new cast City, wondering if she actually has a stalker, or if she's scared for no reason. However, the slow pace of the film worked, allowing Monroe to dig deep into her character. Watchmen is about feeling lonely and finding fulfillment in a new place, and Julia is a memorable character because she doesn't give up.
Jay Height In It Follows (2014)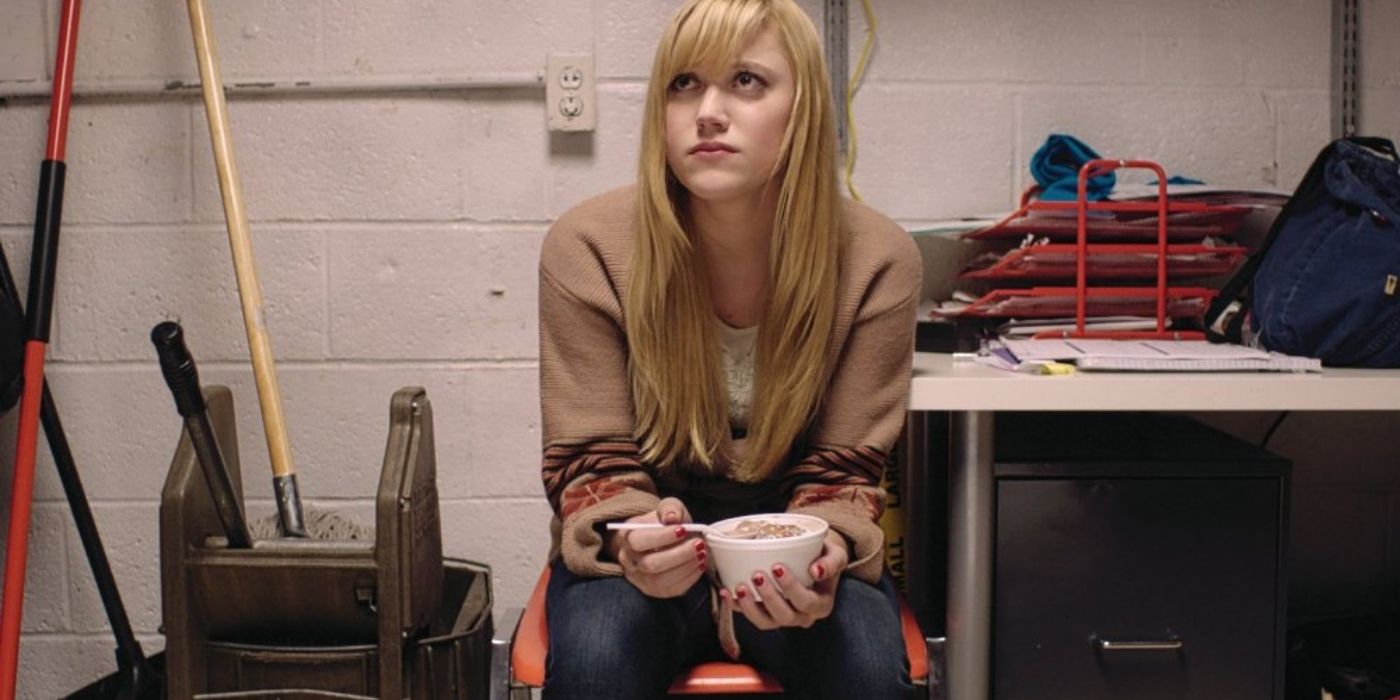 Monroe's most acclaimed horror performance was Jay Height's performance in the hit film It Follows, which has a 95% Rotten Tomatoes rating and was widely praised for its supernatural story. The actor proved her staying power in the horror genre as a teen who slept with her boyfriend Hugh (Jack Weary) and discovered he had transferred to her a form-altering entity. Since much of the film involves Jay being followed by this figure who looks different every time, Monroe's acting ability stands out all the more as she is able to instill the necessary fear into her character.
Maika Monroe's performance in It Follows is her strongest and most famous performance, and while the story might have seemed corny or unbelievable if someone else had been in the film, she is relatable and believable quality that makes the movie feel more real. and each The roles she plays are memorable, Jay Chou has something special, shows the actor's star power, and it's easy to get interested in her future projects.