'Jessica's Trouble' Trailer: Indira Varma Causes Chaos at Dinner
Jessica's Trouble stars Rufus Sewell, Shirley Anderson, Alan Tudyk, Indira Varma and Olivia Williams.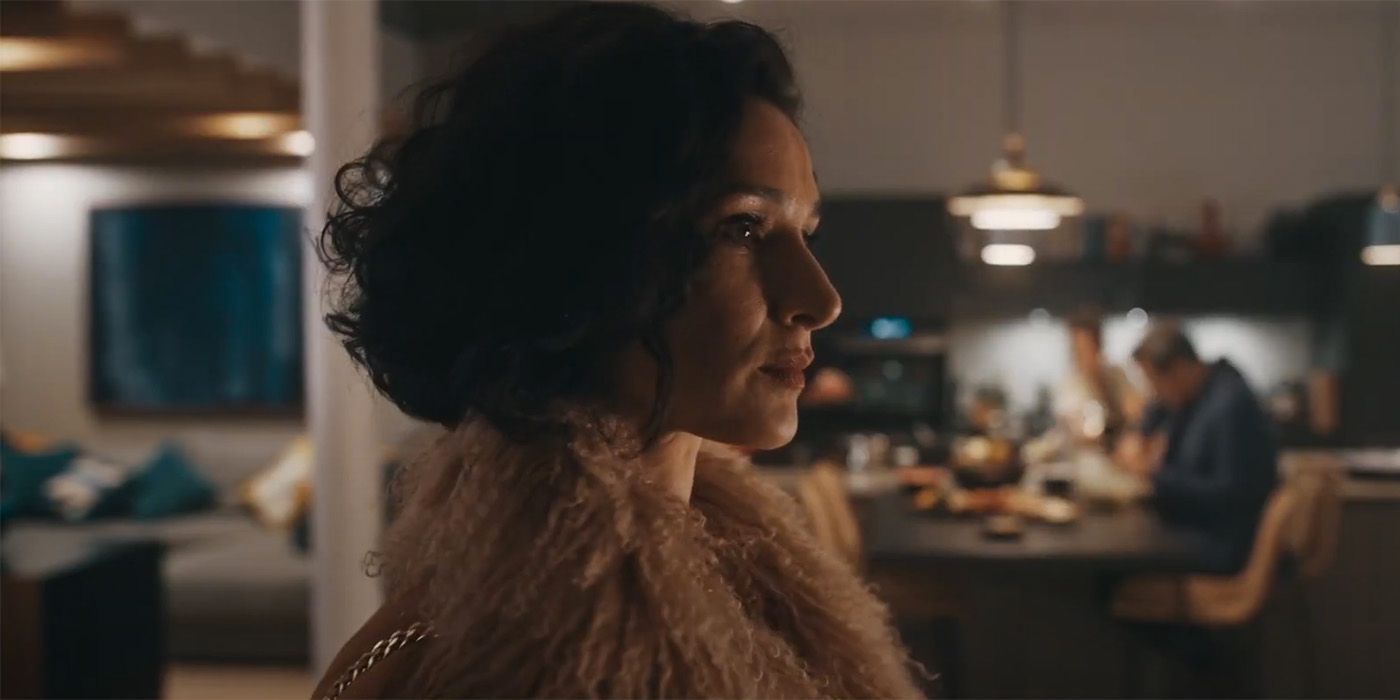 Does the prospect of failing to sell your home lead to crime? Audiences can find the answer to that question in the upcoming dark comedy "Jessica's Trouble." The film, which stars Rufus Sewell (The Illusionist), Olivia Williams (The Crown) and Shirley Henderson (Harry Potter's Moan of Myrtle), launched The first trailer, which gives viewers a glimpse of the events that lead to the crimes of ordinary people.
According to Variety, the dark comedy for the Berlin market is distributed worldwide by Parkland Pictures. The film follows two couples who find themselves in unforeseen circumstances that lead them to move a dead body. To make sure their home sale doesn't fail, the couple decides to commit the crime.
In the trailer, we see the couple going about their night like normal. A couple, Sarah and Tom, invite guests over for a simple dinner, but after their friend Jessica takes her own life at their home, it doesn't turn out to be as simple as they planned. Fearing what the incident might do to sales prospects Sarah and Tom in need Emergency Cash convinces their friends Richard and Beth to help them move the body. Apparently, the plan didn't go as well as they'd hoped, with nosy neighbors and trouble-seeking cops everywhere.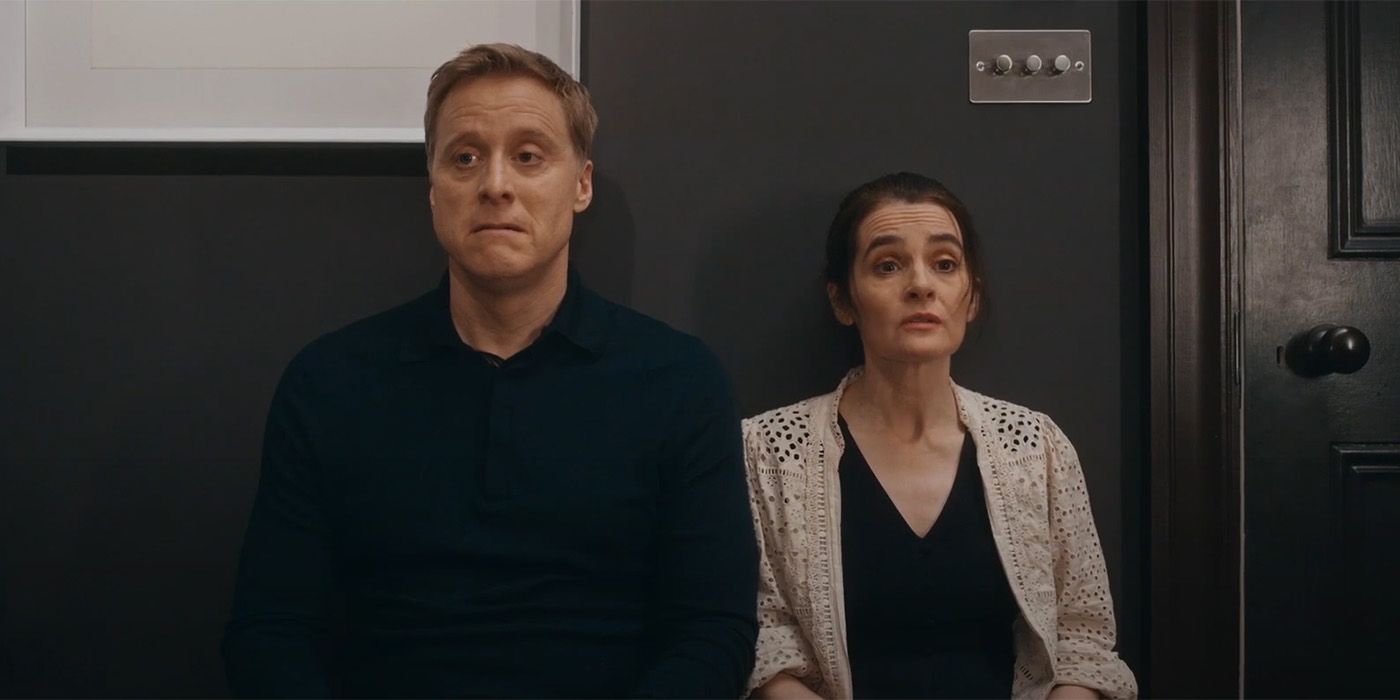 Sewell, Henderson and Williams are also cast alongside Alan Tudyk as Tom and Indira Varma as Jessica. Sewell stars as Richard, Henderson as Sarah and Williams as Beth. Sewell and Williams will reunite on Jessica's Trouble as both cast members of the 2020 psychological drama "Father."
The film was directed by Matt Winn (Bad Moms), who also co-wrote the screenplay with James Handel (Hoarders). Winn and Handel worked together on The Hoarder and We Are Happy. Jessica's Trouble is produced by Sarah Sulick through her Bright Pictures Production. Sulick co-produced the film with Winn's company Yes Repeat No and James Campbell. John Cairns, Georgia Di Mattos Ek, Ahsan Mallick, Amy Gardner, Ulf Ek, Tom Stewart, Mark Stothert and Rosemary Ellis serve as executive producers.
Watch the first trailer for Jessica's Trouble below. Warning this trailer does contain suicide, though it doesn't appear on screen.