James Gunn teases 5 unannounced DC Universe characters in clever fashion
DC Studios co-CEO and filmmaker James Gunn teased 5 unannounced DC Universe characters in clever fashion following the big January announcement.
DC Studios co-CEO James Gunn teased 5 unannounced DC Universe characters in clever fashion. After a decade-long run, the DCEU is winding down with the remaining films coming out this year. Gunn and Peter Safran, who has been named co-CEO of DC Studios, are launching a new DC Universe. Several characters are making their way to the big and small screens in the TV shows, movies, animations, and video games they're responsible for. The duo announced last month that the first half of Chapter 1, titled "Gods and Monsters," has projects underway. The other half of "Fengshen" is expected to be revealed later this year.
While several DC movies and TV shows were revealed last month, audiences are still trying to speculate which other characters will join the DC universe. In a new poll about the DC universe, fans voted for ten characters they'd like to see live-action. James Gunn eventually responded on Instagram that at least five of those players would be part of his DC Universe. Check out his original post below: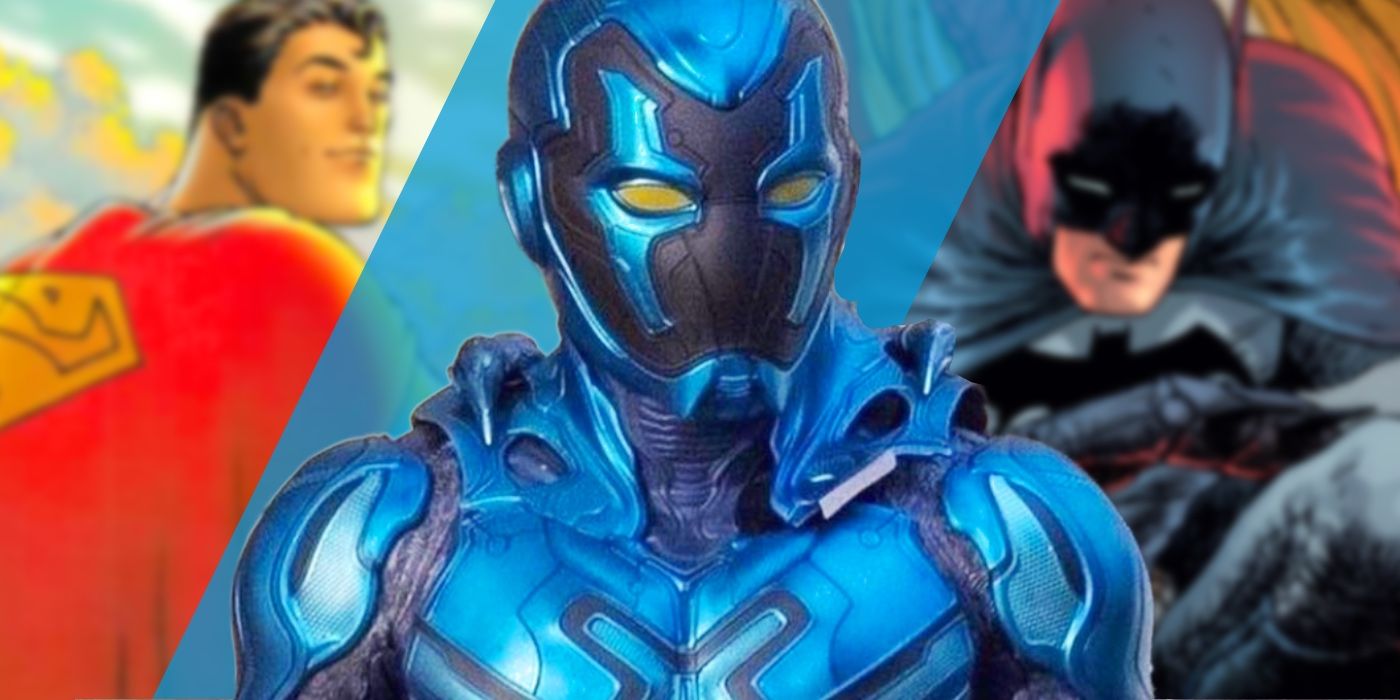 Which Heroes & Villains Could Be Joining James Gunn's DC Universe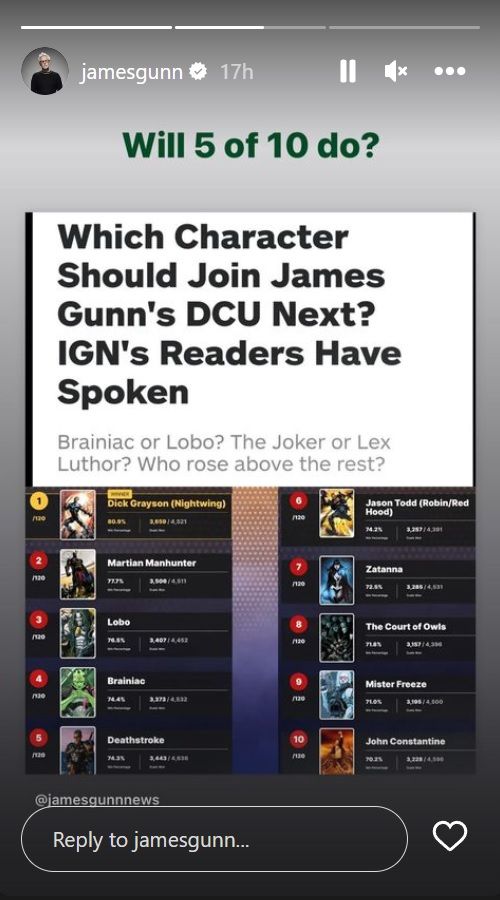 Which question does Gunn's response raise Five heroes and villains join his DC universe. One of the upcoming projects is The Brave and The Bold, which will be the new Batman reboot. Unlike the other versions, this one will focus on Bruce Wayne as the father discovering the existence of Damian Wayne. One thing that has been established about the film is that it will introduce the concept of the Bat-family.
Gunn's response to the poll does add some momentum to what they might become if this is going to be a Batman franchise that already has a variety of characters. Dick Grayson/Nightwing and Jason Todd/Red Hood were mentioned in the poll as the two main iconic members of the Bat-family. The Court of Owls was also included in the vote, and Gunn's response could hint at the iconic villain group's presence in the DC Universe. As Jason Momoa has been teasing a DC project he's excited about, speculation is high that Lobo will be joining the DC Universe.
Since Superman: Legacy will be the first major DC Universe project, Brainiac was a possible option on the ballot. Brainiac is one of Iron Man's greatest villains, and he will be The main way to start Superman's new movie adventures. With the arrival of the new universe, many iconic characters will get the chance to get their due on the big and small screens. Hopefully, as 2023 progresses, new details about the DC Universe will be revealed sooner rather than later.
MORE: James Gunn's DCU plans are more bad news for Wonder Woman's future