How to Install the Apple Developer Beta on Your Device (The Official Way)
Installing Apple developer beta software updates has never been easier, but it's no longer free and now requires an annual subscription fee.
People who want to try Apple's developer beta software program to test the company's latest features before everyone else now has a simple but costly solution. Developer betas have been around for a while because they allow app developers to see how their apps will respond to operating system changes. By giving developers the opportunity to test software before it is released, companies like Apple are also able to spot any bugs or flaws that may exist. It's important to note that developer betas are often unstable and have associated risks, so it's best to avoid installing them on primary devices.
But for users who are willing to take the plunge or have assistive devices, installing the developer beta may be a good way to check out upcoming features. Beginning with iOS 16.4, any registered Apple Developer can easily install developer beta software updates. However, this update also removes the provisioning profile, which means that the developer beta update cannot now be installed without registering as a developer. The good news is that anyone with an Apple ID can register as Apple Developer, $99 per year.
After Paying $99, Installing The Beta Is Simple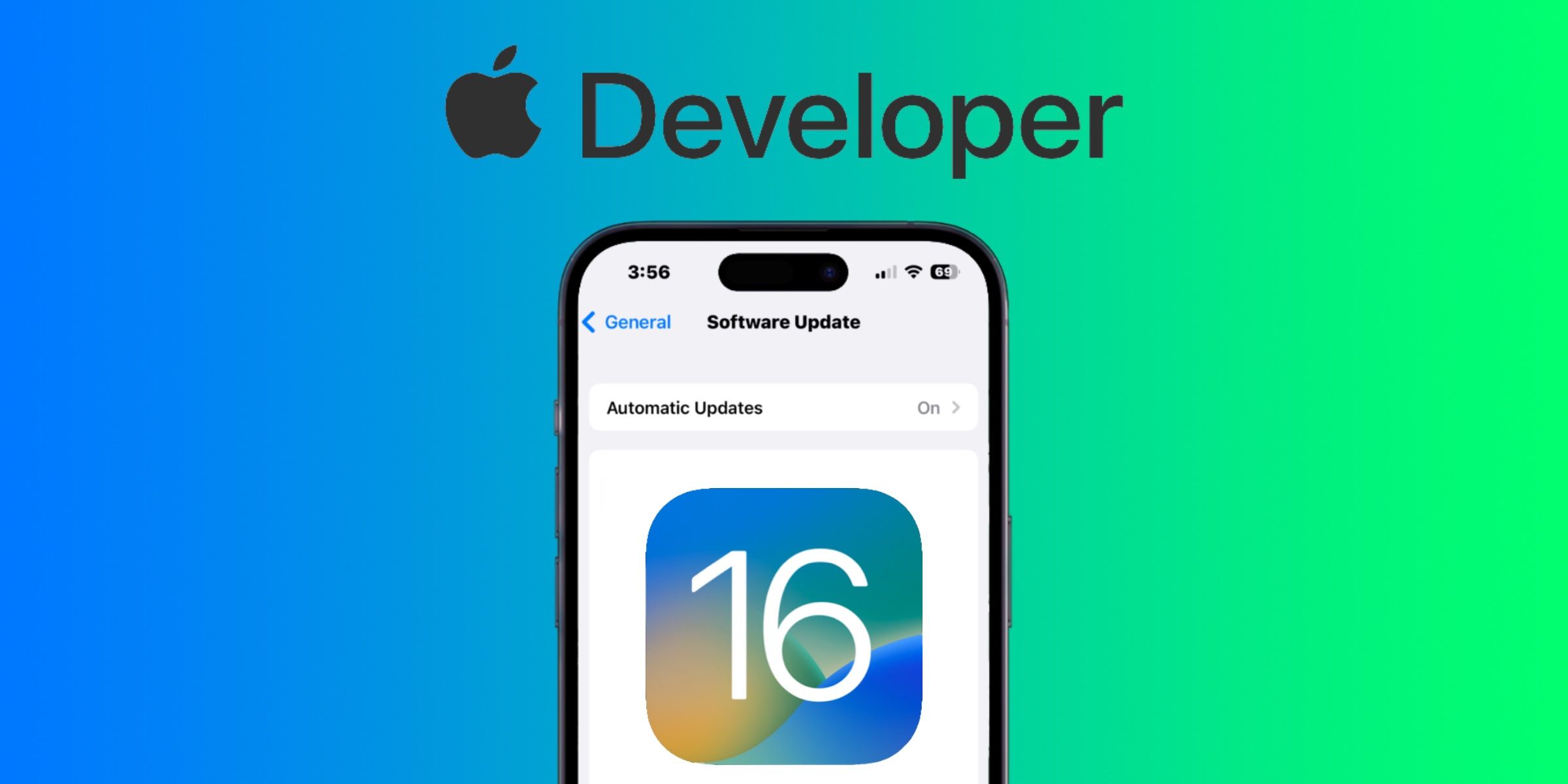 To register as an Apple developer, navigate to the company's developer website and click the Account tab. Then, sign in with the Apple ID you use for the product that will be enrolled in the developer beta software program. Users will see the "Apple Developer Agreement," which is a contract that users must agree to in order to register as a developer. Depending on what the user wishes to do with their Apple Developer account, it may be important to read this carefully. Agree by checking the box and click the blue Submit button.
This will open the user's developer account page, even if they have not yet enrolled in the Apple Developer program. Click the blue "Sign Up Now" button and follow the on-screen prompts to enter your personal information. Next, select the type of entity the user represents -- select the "Personal" option if none of the other options apply -- and agree to another legal agreement. Finally, complete the prompts to pay the $99 fee and choose whether the membership automatically renews each year.
After a user is registered as an Apple Developer, installing developer beta software updates is simple. Make sure the account registered as Apple Developer is the same account that is signed into the device that will be updated, open Settings, and select Software Update. Under the "Automatic Updates" tab, developers will see a new tab called "Beta Updates." Click that option and choose Closed, Developer Beta, or Public Beta. After selecting your preferred option, available updates will appear as normal under the Software Updates page. Although it now costs Apple $99 a year to try out the developer beta, it's a fairly straightforward process.
More: Why your home screen looks blurry in iOS 16 (and how to fix it)