How Instagram Broadcast Channels Work (Should You Join It?)
Instagram just launched broadcast channels for creators in the US. This feature is a one-to-many communication tool for providing updates.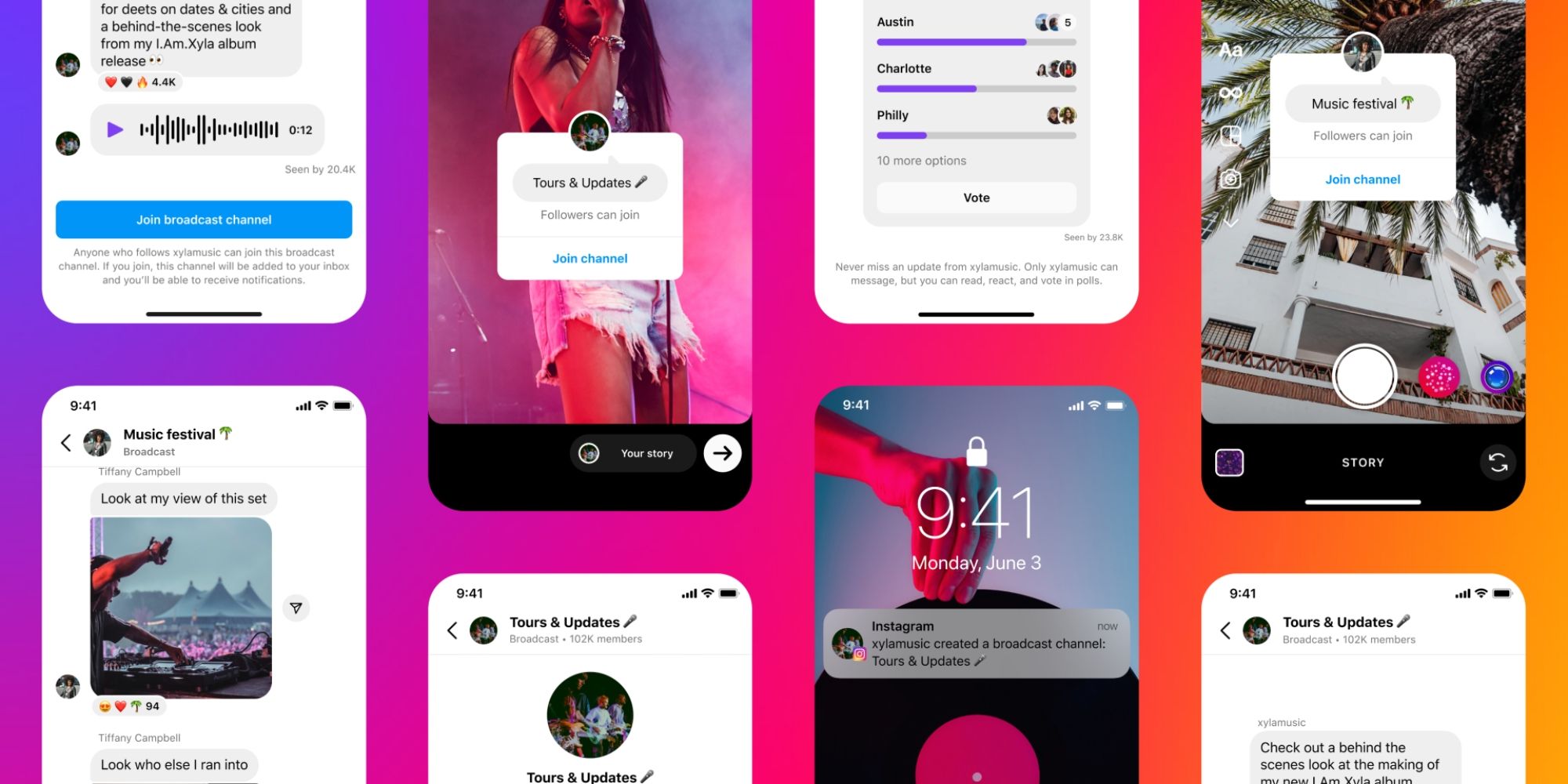 Instagram's new broadcast channel gives users another way to stay in touch with their favorite creators. Meta-owned platforms are following in the footsteps of messaging platforms such as Telegram and WhatsApp, which already have corresponding versions of the feature. For those catching up, broadcast channels are a one-way communication tool that can help organizations/creators reach a larger audience.
Broadcast channels allow Instagram creators to send text messages, voice notes, images, videos, and polls directly to their followers' inboxes, just like sending regular messages, except this content will appear separately under the channel name. Creators can use broadcast channels to notify up to one million followers of new posts, vignettes, events, or anything else they want to convey, like a soft reminder. In other words, it's a new way for creators to interact with fans and share updates.
Here's How Creators Can Make Their Broadcast Channel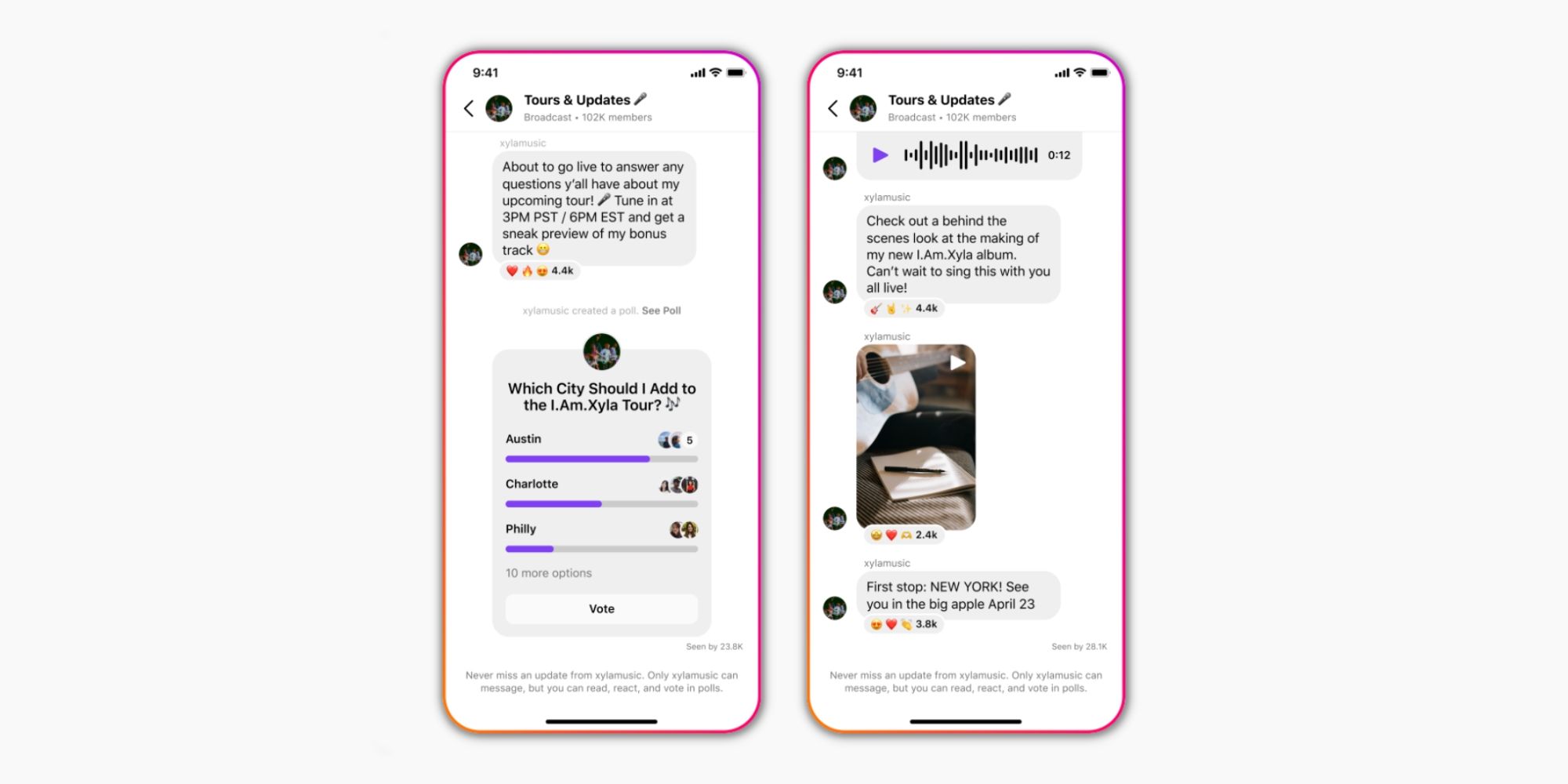 Currently, the broadcast channel feature is only available to a small number of creators in the US. Those wishing to use the feature early can join Instagram's waitlist. However, the company plans to roll it out to more creators (hopefully regions) soon. To create a broadcast channel on Instagram, creators should click on on the arrow (Android) or Messenger icon (iOS) in the upper-right corner of its feed, then tap the Compose button in the upper-right corner. On the next screen, creators should tap "Create Broadcast Channel." Then, enter a "Channel Name" and click "Create Broadcast Channel".
When a creator sends their first message in a channel, their followers are notified with a "Join" button, adding them to the channel. Instagram also allows creators to unsend messages, change the channel name, or delete it, just like regular chats. Additionally, creators can add a channel link to their Instagram Story by clicking "Share to Story" at the top of the channel. Additionally, creators can add a link to their channel in the bio of their profile. Meta also mentioned that broadcast channels will come to Messenger and Facebook "in the coming months."
As far as followers are concerned, they can read messages and vote and react, but not send messages, in the channel visible in their inbox. While followers will only get notifications for channels they join, they can mute them if they don't feel interested in the updates or leave the channel at any time. Instagram users who belong to an organization Channels can invite other users by creating invite links, if the creator has enabled this setting. To do this, the user should go to their inbox, click on Channels, select the channel name at the top, and click on "Invite Link". Overall, Instagram Broadcast Channels can help users stay up to date with their favorite creators, but users should avoid joining random channels.
More: Disabled Vs. Deleting your Instagram account: what's the difference?