Every song in Django Unchained
From hip-hop to country to other spaghetti western scores, Quentin Tarantino's Django Unchained soundtrack is a fusion of songs.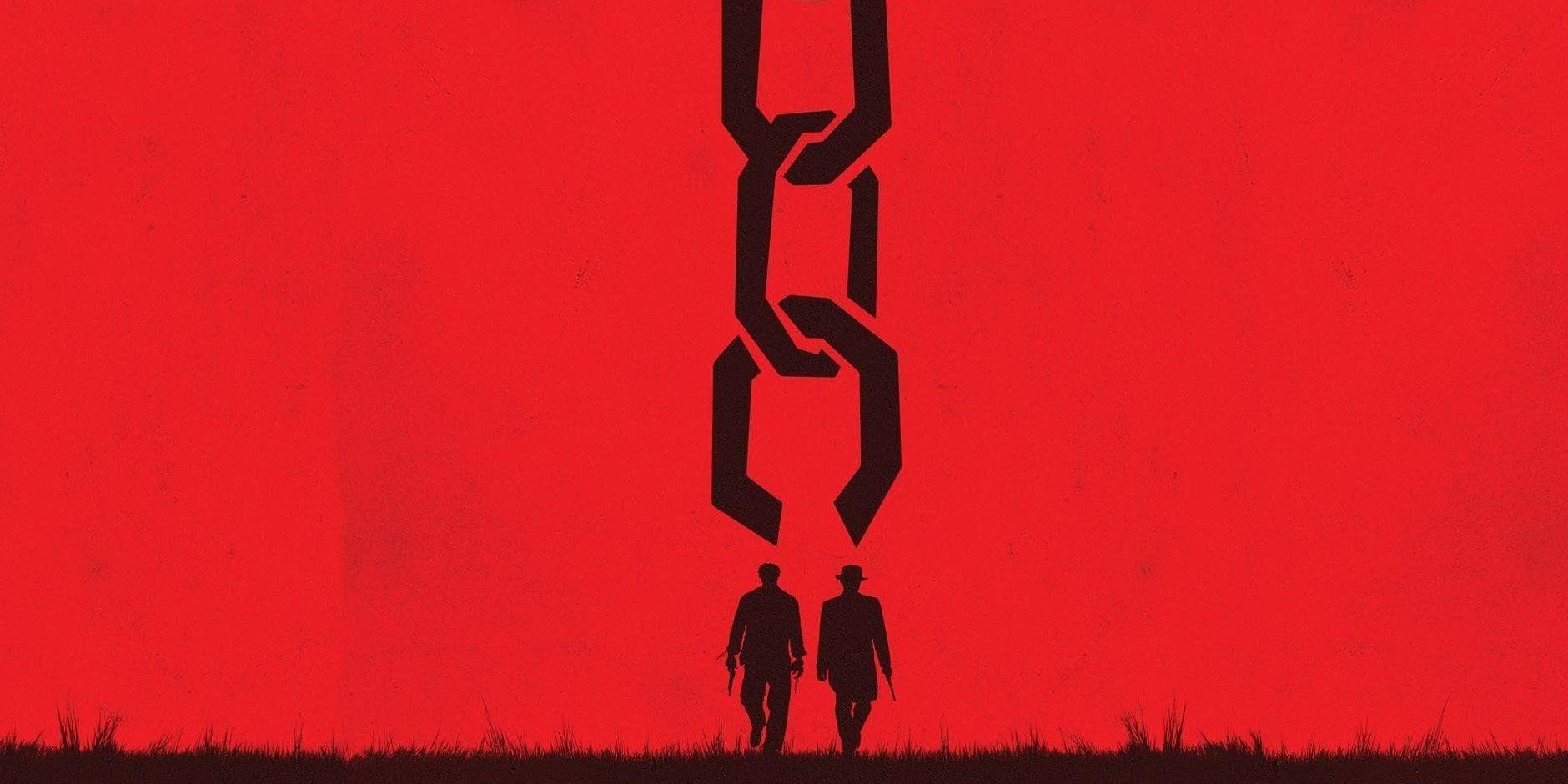 True to Quentin Tarantino's signature filmmaking style, the soundtrack to his spaghetti western epic Django Unchained features an eclectic mix of songs. Needles in Django Unchained range from hip-hop to country rock to R&B soul to operatic productions on original soundtracks to previous westerns. Tarantino included as much Spaghetti Western maestro Ennio Morricone as he could. Several acclaimed artists have recorded new songs specifically for the Django Unchained soundtrack, such as Rick Ross and John Legend. Frank Ocean wrote a song for the film, but (via NME) Tarantino was unable to include it on the soundtrack because "there was no scene for it."
Since Mr. Blonde's "Stuck in the Middle with You After torturing a kidnapped cop, Tarantino became famous for his signature soundtrack choices. Tarantino has incorporated westerns from Morricone and other film composers into the soundtracks of Kill Bill and Inglourious Basterds before, but Django Unchained is his first true western — and, By extension, it was also his first true western soundtrack. From Morricone to Luis Bacalov to Riz Ortolani, Tarantino has included some of the greatest Spaghetti Western composers on the Django Unchained soundtrack.
Here's every song in Django Unchained, in this order:
When Exactly Every Song Plays In Django Unchained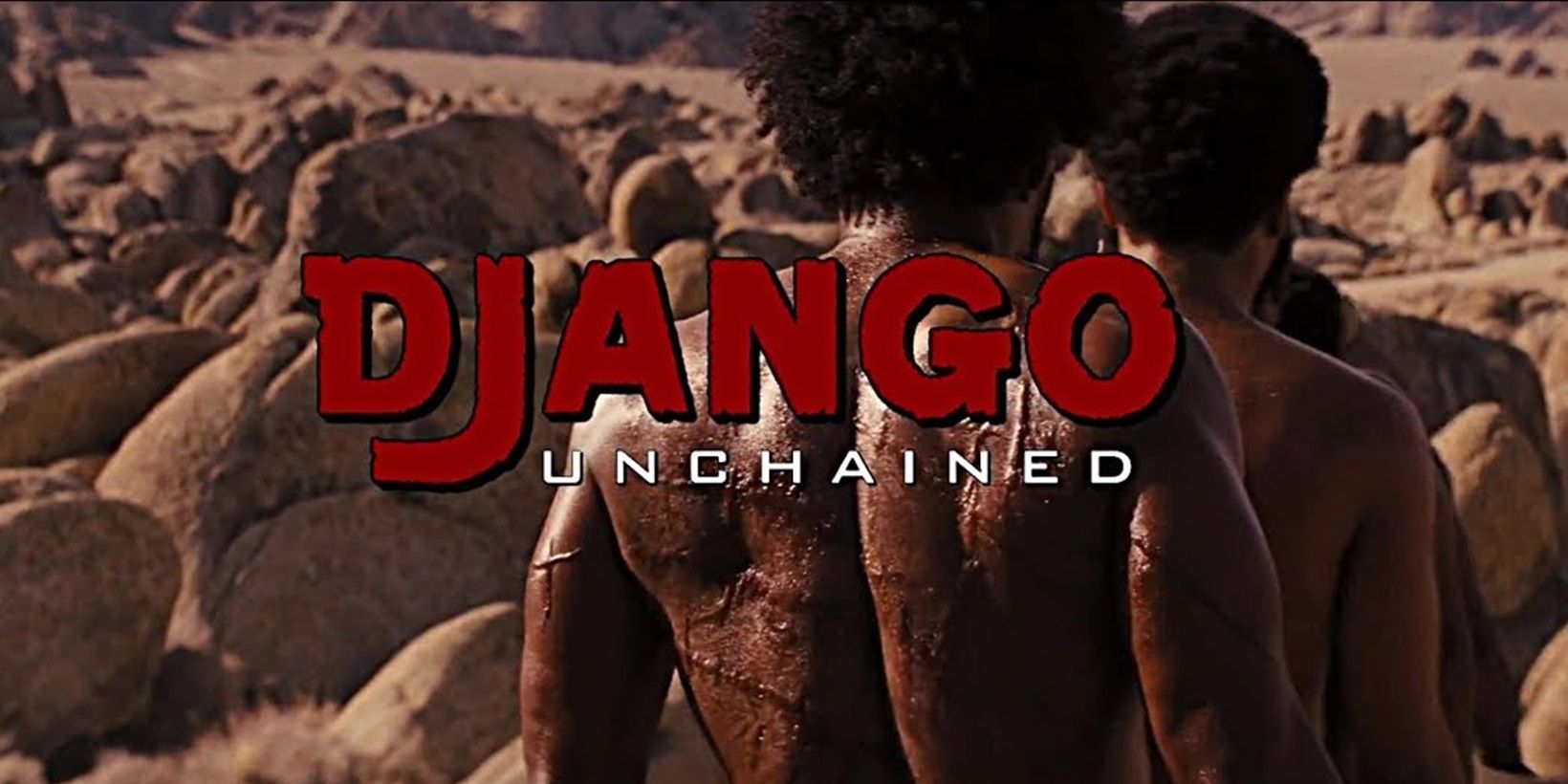 "Django" by Luis Bacalov and Rocky Roberts - theme song from Sergio Corbucci's original Django movie is played in the opening credits of Django Unchained as Django and his fellow slaves They were taken into the desert.
"The Braying Mule" by Ennio Morricone - from the soundtrack to "Two Mules", this song was released after Dr. Schultz released Django and the two Played after the ride into Daughtry, Texas, where the stunned townspeople couldn't take their eyes off riding away from Django.
"Rito Finale" by Ennio Morricone - Dr. Schultz plays this song over beers in the pub when he asks Django for help in finding and killing the Brittle brothers .
"His Name Was King" by Luis Bacalov and Edda Orso - Tarantino used this song from the Lo Chiamavano King soundtrack as Dr. Schultz's theme song. Plays when Django and his partner, Dr. Schultz, leave Daughtry after killing Daughtry's sheriff. The song plays again when Django picks out an outfit.
"Norme Con Ironie" by Ennio Morricone - This song plays the old man Carrucan outlining his sale of Django and Broomhilda parted.
"Town of Silence" by Luis Bacalov - This track from the original Django soundtrack recurs throughout Django Unchained for the perfect Spaghetti Western vibe.
"Gavotte" by Grace Collins - Grace Collins' version of the classic "Gavotte" as Django and Dr. Schultz are on their way to Spencer "Big Daddy" Bennett's Tennessee plantation.
"Freedom" by Anthony Hamilton and Elayna Boynton - Recorded for the film, the song is played when Django recalls the tragic memory of the Brittle brothers whipping Broomhilda.
"La Corsa (2nd Version)" by Luis Bacalov – From Django's original soundtrack, this Bacalov track is played when Django confronts the Brittle brothers.
"Requiem and Overture" by Masamichi Amano and the Warsaw Philharmonic - As this classical piece is played, assailants in white hoods arrive at Dr. Schulz's carriage, unaware that they have been lured into trap.
"I Got a Name" by Jim Croce - From the soundtrack to The Last American Hero, this song plays when Django and Dr. Schultz mount their horses and start looking for Broomhilda.
"I Giorni Dell'ira" by Riz Ortolani - theme song to Classic Spaghetti Day of the West Play Anger in the montage where Dr. Schultz teaches Django how to shoot and Django practice shooting on a snowman.
"The Big Risk" by Ennio Morricone - This song plays as Django and Dr. Schultz ride into Greenville.
"Minacciosamente Lontano" by Ennio Morricone - This song is played when Django and Dr. Schultz meet with Calvin Candie and his evil motorcade.
"100 Black Coffins" by Rick Ross - Recorded for the film, this track features Django and Dr. Schultz riding to Candyland with Calvin.
"Tracker's Chant" by Ted Neeley - This haunting song is played when Django, Dr. Schultz, and Calvin's caravan encounter a group of trackers as they unleash their dogs to beat up trying to escape the Candyland plantation slave.
"Nicaragua" by Jerry Goldsmith and Pat Metheny - Borrowed from the movie Under Fire, this song plays as Calvin's motorcade arrives in Candyland.
"Sister Sara's Theme" by Ennio Morricone - This song from Two Mules for Sister Sara plays an angry Django watching Calvin's men free Broomhilda from the hot box.
"Ancora Qui" by Elisa Toffoli - this song was written for Candy Land's tense dinner scene leads to one of Tarantino's greatest dialogue scenes.
"Blue Dark Waltz" by Luis Bacalov - This song was played when Broomhilda was sent to Dr. Schultz's room, before Django came along.
"For Alice" by Ludwig van Beethoven (played by Ashley Toman) - Auction at Broomhilda The harp was playing Beethoven's masterpiece before Dr. Schulz angrily told the harpist to stop playing the legendary German composer's work.
"Unchained (The Payback / Untouchable)" by James Brown and 2Pac - This mashup plays during the bloody shootout in Candyland.
"Freedom (Motherless Child)" by Richie Havens - This song plays when Django is outnumbered and surrenders to Calvin's mob.
"Ain't No Grave" by Johnny Cash - The original version of this Johnny Cash song plays Django being taken by the LeQuint Dickey Mining Company.
"Who Did That To You?" by John Legend - Recorded for the film, the song plays after Django kills the LeQuint Dickey dude and returns to Candyland.
"Too Old to Die Young" by Brother Dege – The song starts when Django rides back to Candyland and kills There are several of Calvin's men along the way.
"Un Monumento" by Ennio Morricone - From the movie Hellbringer, this song is played when Django finds Dr. Schultz's body and saves Broomhilda.
"Dopo La Congiura" by Ennio Morricone - This song is played when Calvin's relatives return from his funeral and find Django waiting for them in the house. Shortly thereafter, he killed Laura Lee, Billy, and Stephen.
"Trinity: Titoli" by Annibale E I Cantori Moderni - Borrowed from the spaghetti western comedy "They Call Me Trinity", this song plays as Django blows up Candyland and plays until the end credits.
"Ode to Django (The D is Silent)" by RZA - This original track is played in the second half of the end credits.
Where To Listen To Django Unchained's Soundtrack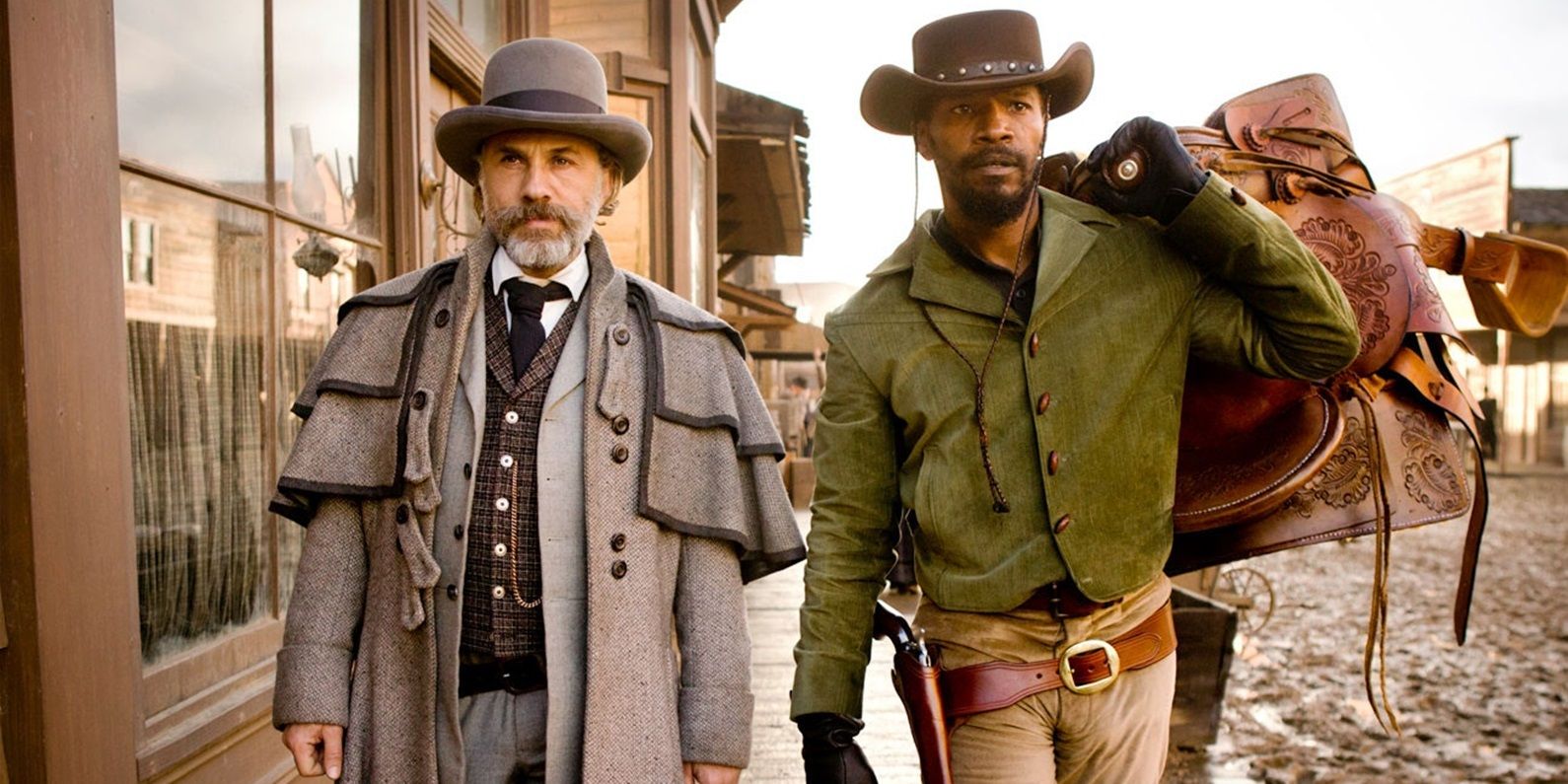 Most of the songs featured in Django Unchained - including licensed hits and original tracks written especially for the film - can be found on the soundtrack album, simply titled "Django Unchained". The album is available for streaming on Spotify, YouTube Music, Apple Music and Deezer.