Erik Oleson Interview: Carnival Row Season 2
Screen Rant caught up with Carnival Row season 2 showrunner Erik Oleson to find out how to step in and bring an end to this epic steampunk fantasy series.
In the second and final season of Carnival Row, Erik Oleson is tasked with bringing Prime Video's steampunk fantasy series to an epic conclusion.
Oleson was the showrunner on Daredevil season 3, replacing Carnival Row creators Travis Beacham and René Echevarria as showrunners. Along with executive producers and stars Orlando Bloom and Cara Delevingne, Oleson took on the challenge of producing Carnival Row season 2 during the COVID-19 pandemic shutdown.
Screen Rant had the pleasure of interviewing Oleson about the end of Carnival Row's story, killing off the main characters, and whether he'll return if Carnival Row revives.
Showrunner Erik Oleson on Ending Carnival Row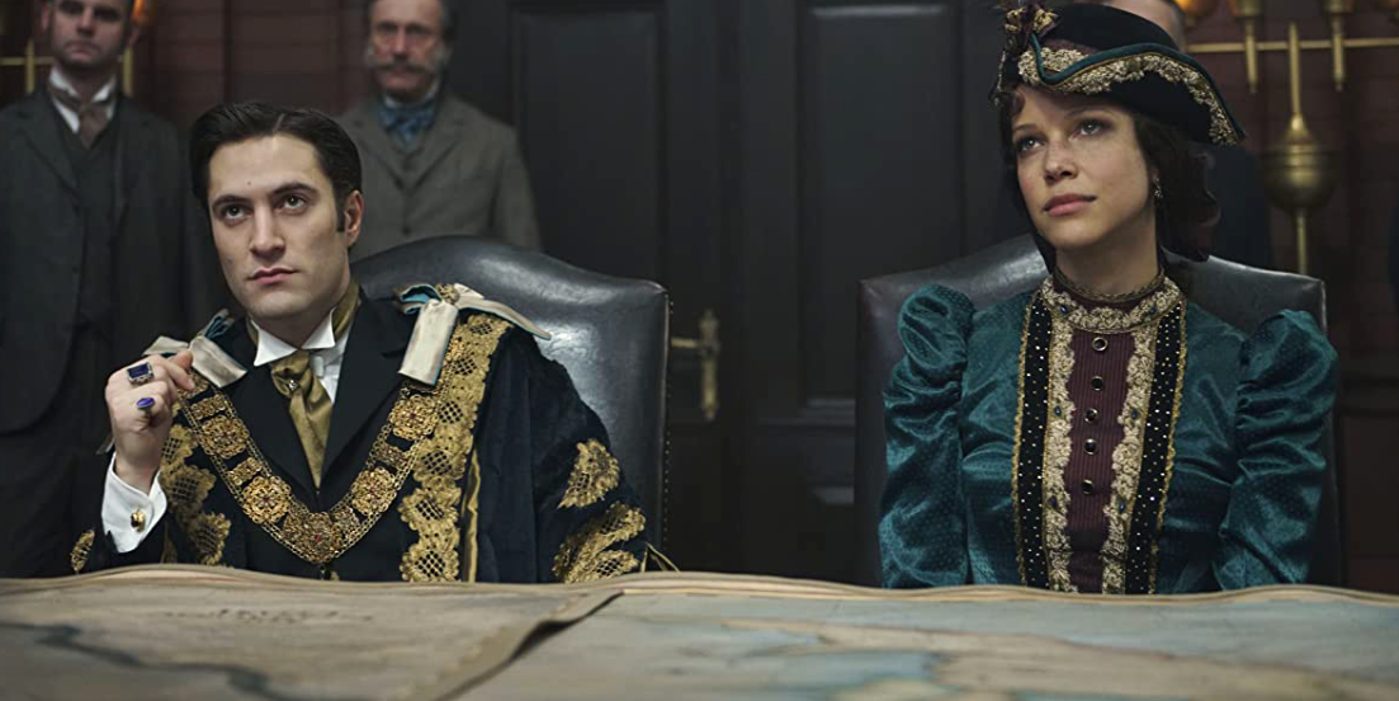 Screen Rant: Season 2 felt very ambitious; like the 10 episodes had to contain multiple seasons of story and character development. Can you talk about the challenges of going into and telling this epic story that also had to bring Carnival Row to an end?
Erik Oleson: We took a very organized approach. Season 1 asked a lot of very provocative questions, and we sought to go deeper and then answer some of those questions in different kinds of ways. The writers and I, at the very beginning of the process, worked out that there would be a controlling idea to the show. The controlling idea was the question, "Are we defined by our DNA? Or are we defined by the actions and choices that we make in our lives?" We felt that was an interesting philosophical question; something which put a positive idea [and] seeded it into the heads of the viewers, because we're living through a time of division where people are finding excuses to hate on each other. And ultimately, looking at other groups as the other and trying to fight back against some of those kind of tribalistic and racist traps that human beings sadly, continually fall into. That was the first philosophical question. And then the second philosophical question was, how does one respond to social injustice? Do you fight back with love? Do you fight back with hate? Do you try to pick up arms and take to the streets? Or do you try to change the system from within? And depending on the scenario, none of those answers are absolute. It really is dependent on every one of the characters of the season, [who[ were able to answer the questions differently, and then go on their own journey.
I have to say, I was particularly blown away by episode 5. Season 2 had a lot of shocking moments, but that one really, really moved me.
Erik Oleson: Well, good. We won't say what happens. Let's just say that, I am somebody who will kill off main characters if that is best for the story. And the other part of me [says] actors should know that too.
Philo and Vignette are at the center of the love story, but they also take some surprising turns. How does ending their story matter to you?
Erik Oleson: I think that it's such an epic romance, and [it] ended in such a very interesting and juicy way at the end of season one where Philo had had more or less outed himself as a Pix and got incarcerated in Carnival Row. I was interested in exploring [how] this is clearly morally wrong, what is happening to them. But I didn't think that both of them should be answering what to do about it in the same way. They would have a differing opinion about, how do you face social injustice like that? And so, despite their love, which is a constant, the politics might tear them into different directions, and then bring them back together again. And so, we wanted to make that an unpredictable journey for the two of them. And I think when audiences watch it, they're going to be both rewarded and surprised and feel like the ending really pays off what it was supposed to be.
Orlando and Kara are executive producers. How much do they contribute to the characters and the story?
Erik Oleson: A lot. You can totally see why Orlando's a star. He's an incredibly hardworking, dedicated guy, not just on screen. He's magnetic and an awesome actor but behind the scenes, he is also a good partner as an executive producer, and I involved him in how his character was evolving over the season. Cara, by the same token, she's got more talents... She is such a luminary in all these different industries. And I think the audience is gonna watch [and see that] she has real acting chops. She is a talented actor. And at the same time, like she pushed us and inspired us to explore issues of identity and sexuality, which are personally very important to her and her real life. And informs like how I and the writers decided to shape the story. She was really inspirational to us.
In order to accomplish what they thought was right, they had to split. Orlando has a line, "do the right thing," and I think that's really at the heart of their characters and their conflict and their story.
Erik Oleson: Right. Great storytelling, I think, puts characters in a dilemma where it's a choice between two rights, or it's a choice between two wrongs. Too many shows say it's a choice between a right and a wrong and that's not really a choice at all,. You really have to put characters in the dilemma of what is right, and they both have a different argument for what the right way to behave against social justices.
Carnival Row Season 2 concludes this grand epic. But revivals and reboots happen all the time. Would you go back to Carnival Row if it could go on somehow?
Erik Oleson: Oh, yeah, sure. I've had conversations. But for right now, this is the end. You know, it was a massively expensive production. COVID kind of poured cold water on a lot of everybody's plans. But who knows what the future [will bring]? The door is for such an amazing world. And I just had a blast as a writer; it was so much fun to work with this cast and crew. So never say never.
About Carnival Row Season 2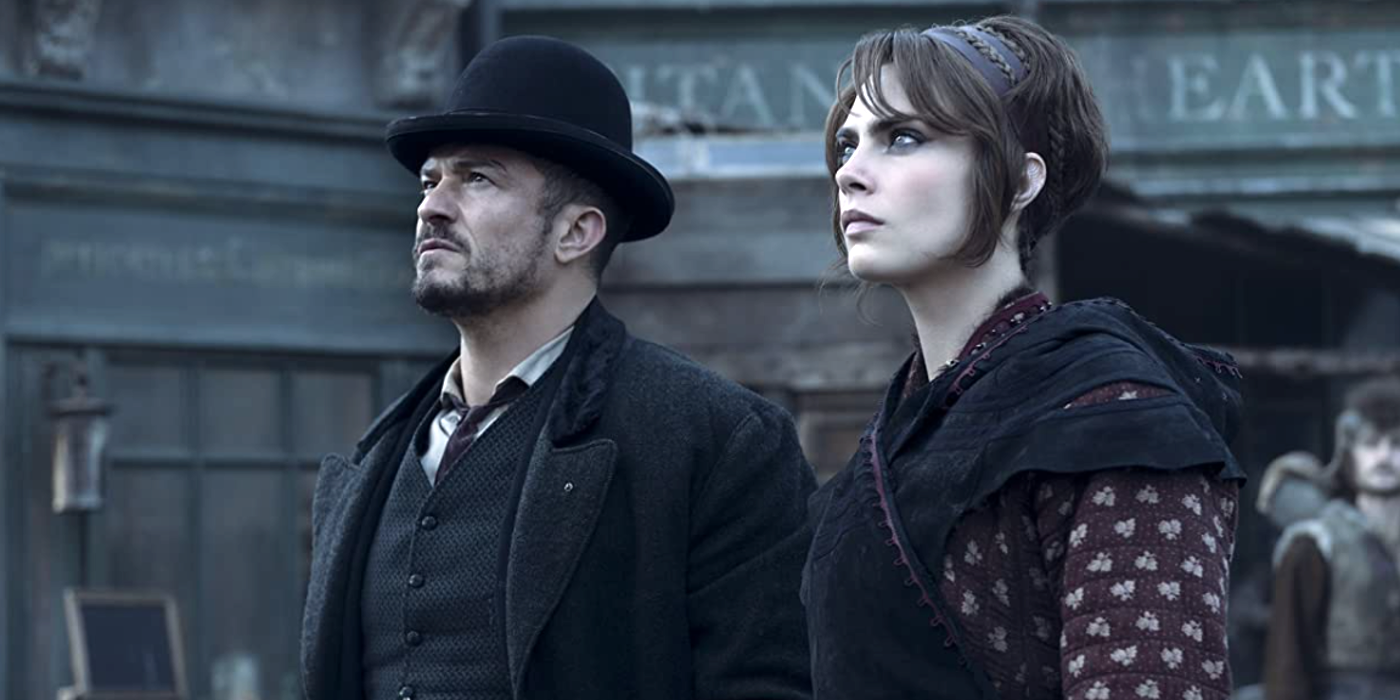 Carnival Row season 2 joins ex-Inspector Rycroft Philosrate aka Philo (Orlando Bloom) as he investigates a series of gruesome murders that have sparked social tension. Humans and elves are divided, freedom is at stake, and each hero will face impossible dilemmas and soul-defining tests in Carnival Row's epic finale.
Check out our other Carnival Row interviews here:
MORE: Carnival Row Season 1 Finale Explained