DC fans call for John Boyega to join Gunn's universe and have a character in mind
DC fans are calling on Star Wars actor John Boyega to join James Gunn in his new DC Universe series, and they've already considered him for a role.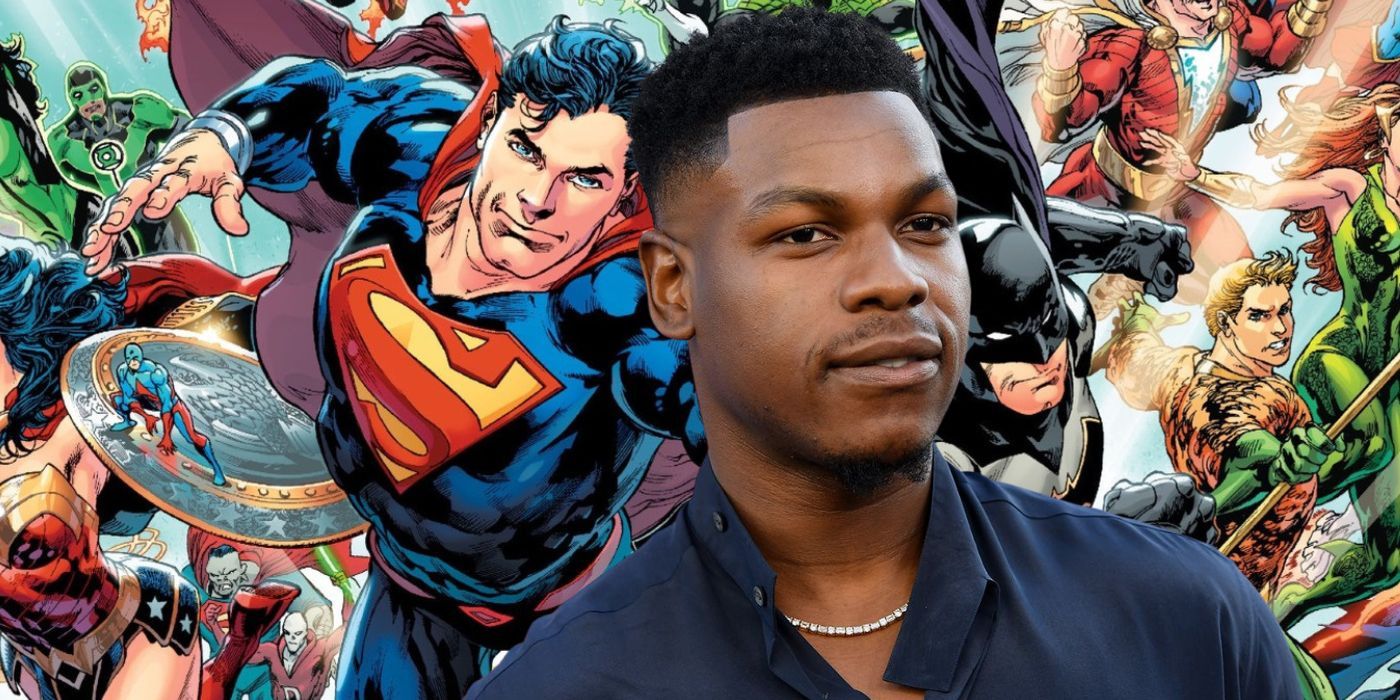 DC fans are calling for John Boyega to join James Gunn's DC universe, and they've already considered him for a role. The DCEU is slowly preparing to end with a Shazam! Wrath of Gods, The Flash, and a few other titles coming out this year. The latter will officially serve as a DC Universe reset under the leadership of Gunn and Peter Safran's DC Studios. With them at the helm of television, movies, animation and video games, a new era for the superhero brand is upon us. The co-CEOs revealed the first half of Chapter 1, "Gods and Monsters," which will begin in 2025 alongside Superman: Legacy.
One of the most hyped installments of late is The Flash movie following the release of the latest trailer. Popular Star Wars actor Boyega was intrigued by the new footage, and the response was huge.
That Flash trailer is amazing! Alright DC!— John Boyega (@JohnBoyega) February 13, 2023
@JamesGunn can we consider @JohnBoyega for anything with DC? I see a John Stewart, Martian or what ever you want him to be! Such a great actor! https://t.co/f4hHDMAeH6— The Daily Kryptonian (@TheDailyKrypto) February 13, 2023
Dawg please audition to be John Stewartud83dude2d https://t.co/QBnn68c7nE— ud83eudd77ud83cudffe (@acidloco) February 14, 2023
John Boyega fancast time, kids!Let's see:Mr. TerrificBlack LightningCyborgMister Miracle (Shilo Norman)Lots of other great potential choices, too & I hope @JamesGunn is seeing the vision! So many fans would thank you dearly! #DCEU #DCComics #SuperpowerList #SPL #SHPoll23 https://t.co/3CCVGxMDT8 pic.twitter.com/9AVZm5r0ej— u270aud83cudfffud83euddd1ud83cudfff‍ud83euddb1Your Vibranium Valentine™ud83dudc9c (@RandyS0725) February 14, 2023
OK. I need this guy as either one of these characters. https://t.co/5vpt1svc6X pic.twitter.com/VJQJGu36NU— Binger (@ScreenBingest) February 14, 2023
Just thinking out loud here @JamesGunn https://t.co/OshwQKeFtB pic.twitter.com/HJ69lVrGJx— Brooks (@brookstweetz) February 14, 2023
Cast this man as John Stewart @JamesGunn ud83dude4f https://t.co/KKD6Zue7QG pic.twitter.com/KtUy8ie9YO— Harley (@harleysuniverse) February 14, 2023
This right here is our guy https://t.co/zP6JwBuUJi pic.twitter.com/If0U17YouD— john TENET ud83eudd76 u2744 (@collateral_MAX) February 14, 2023
@JamesGunn call him asap https://t.co/2LV1TVwWHH pic.twitter.com/60UGupyW2t— Guccimani (@inqpalma) February 13, 2023
However, it didn't take long for fans to grow hopeful that Boyega would join Gunn's DC Universe. One of the characters that many have suggested Boyega to play is that of John Stewart, aka one of the most famous Green Lanterns.
Will John Boyega Join James Gunn's DC Universe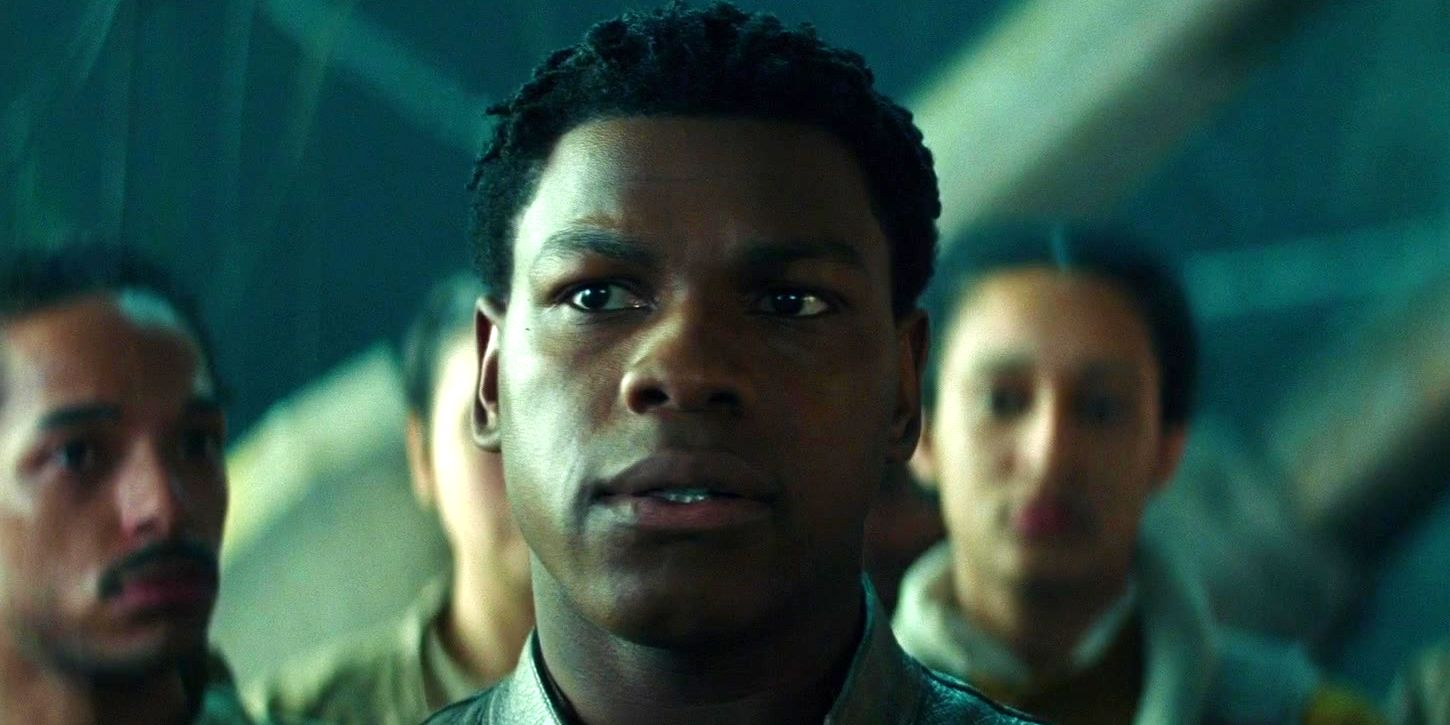 Given that Gunn's DC universe is only in At the end of January, casting hadn't even begun for any of the announced projects. But it still begs the question of whether Boyega will join a new team. Speaking of Green Lantern, Boyega may already have a way to challenge that side of the DC Universe.
DC Studios is currently developing a new Green Lantern TV show called Lanterns. The series is replacing the old Greg Berlanti project as it will focus on John and Hal Jordan. The series will set off a story that will interconnect with other DC Universe shows and movies. As of now, Boyega has not been mentioned as a candidate for the DC role.
It would mean a lot to the DC Universe if Boyega was cast as Green Lantern. With Boyega's huge track record and popularity, as well as being an actor of his caliber, he would be a perfect fit for the beloved Emerald Knight. It will also make Boyega part of a new world of interconnected TV shows and movies. Hopefully if Gunn's DC Studios wants to cast a Green Lantern soon, Boyega will be their target The DC Universe has to be considered.
MORE: DC Universe movie and show rankings, sorted by excitement