Dave Bautista Teases Drew Pearce's New Film 'The Cooler'
"It's kind of like 'After Hours' meets 'Uncut Gems.'"
Dave Bautista is a force to be reckoned with. Although the wrestler-turned-actor started his career on the same lines as other famous wrestlers and boxers such as Dwayne Johnson and Jason Statham, Bautista has been challenging the public's perception of him, Because he plays a role that deflects what people expect from him, especially for someone with his background and physique. He will do it again.
This was revealed while Bautista was on a media tour for another film escaping from his wrestler persona: M. Night Shyamalan's Knock on the Door. In an interview with Collider editor-in-chief Steve Weintraub, Bautista talked about his past and future projects, and joked that this year he will be making not only My Spy 2 but also a film called The Cooler with Drew Pierce. .
Bautista Explains What The Cooler Is About
Although Bautista couldn't reveal much about The Cooler, he was kind enough to give us a picture of what The Cooler might look and feel like:
"I have a project in the works with Drew Pearce again, and we've collaborated on this film called 'The Cooler.' It's basically about this crazy weekend of this guy who's a bouncer in Miami who is just trying to redeem himself. So it's that, but it's kind of an 'After Hours' meets 'Uncut Gems.' So it's quirky and funny, and suspenseful and thrilling, but also a lot of heart. I really insist on doing stuff that's got heart at the core of it. […] Drew's, you know, he was busy on ['Mission: Impossible'], so he was working with that. Now he's got a few issues that he's dealing with, but hopefully, he'll start writing the script soon."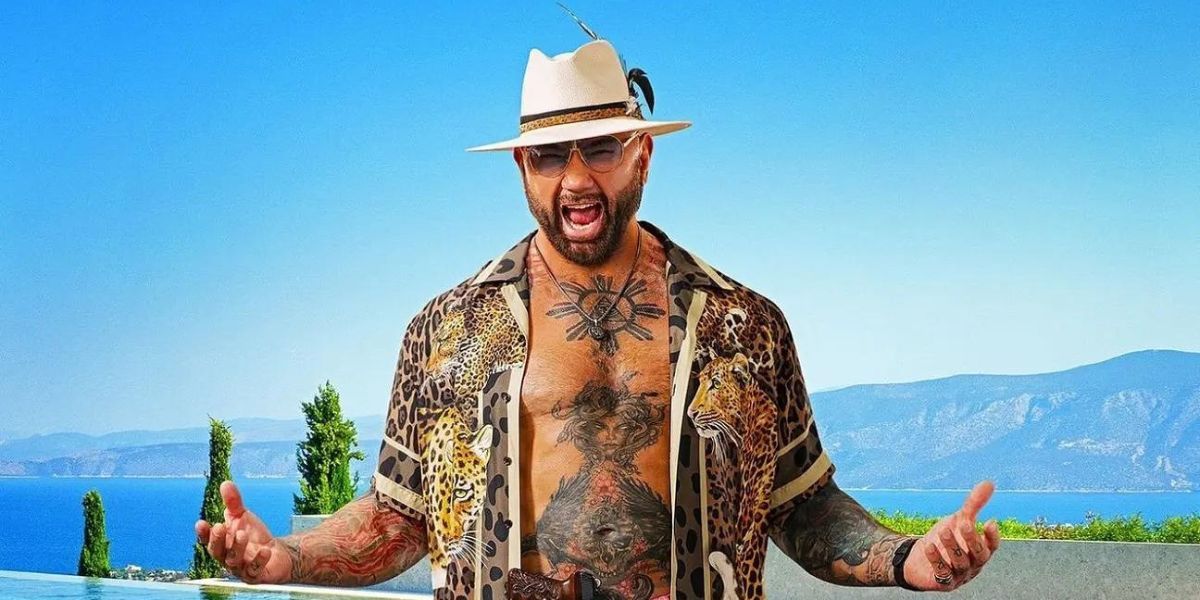 2023 Is a Heck of a Year For Bautista
It's too early to reveal details about The Cooler, but Bautista did reveal it will be written and directed by Drew Pearce, who worked with Bautista on Hotel Artemis and also wrote Fast and Furious Presents: Hobbs & Shaw and Mission: Impossible - Rogue Nation. We cannot forget that this year has been an extraordinary one for Bautista. In addition to A Knock At the Cabin, he's also starred in such films as Guardians of the Galaxy Vol. Army of the Dead Vol 3: Las Vegas and the Dunes: Part 2.
It will be a while before we hear more details on The Cooler, as Bautista also revealed that he will soon begin filming the sequel, My Spy 2 , in South Africa. Stay tuned to Collider for updates on Dave Bautista's career and stay tuned for our full interview with Bautista. Check out the interview clip in the player above.