Bruce Willis' post-retirement diagnosis shared by family
In a recent joint statement, Bruce Willis' family shared an update on the legendary Hollywood actor's neurological diagnosis following his retirement.
Bruce Willis' post-retirement diagnosis has been shared by the actor's family. In March 2022, Willis retired from his acting career after being diagnosed with aphasia nervosa. The actor is backed by big names across the industry, including Sylvester Stallone, Haley Joel Osment and M. Knight Shyamalan.
The Willis family released a statement (via AFTD) revealing Bruce Willis' "post-retirement diagnosis". The family explained that Willis' condition had "deteriorated" and that the actor had been diagnosed with frontotemporal dementia (FTD). Read the Willis family statement below:
As a family, we wanted to take this opportunity to thank you all for the outpouring of love and compassion for Bruce over the past ten months. Your generosity of spirit has been overwhelming, and we are tremendously grateful for it. For your kindness, and because we know you love Bruce as much as we do, we wanted to give you an update. Since we announced Bruce's diagnosis of aphasia in spring 2022, Bruce's condition has progressed and we now have a more specific diagnosis: frontotemporal dementia (known as FTD). Unfortunately, challenges with communication are just one symptom of the disease Bruce faces. While this is painful, it is a relief to finally have a clear diagnosis. FTD is a cruel disease that many of us have never heard of and can strike anyone. For people under 60, FTD is the most common form of dementia, and because getting the diagnosis can take years, FTD is likely much more prevalent than we know. Today there are no treatments for the disease, a reality that we hope can change in the years ahead. As Bruce's condition advances, we hope that any media attention can be focused on shining a light on this disease that needs far more awareness and research. Bruce always believed in using his voice in the world to help others, and to raise awareness about important issues both publicly and privately. We know in our hearts that – if he could today -- he would want to respond by bringing global attention and a connectedness with those who are also dealing with this debilitating disease and how it impacts so many individuals and their families. Ours is just one family with a loved one who suffers from FTD, and we encourage others facing it to seek out the wealth of information and support available through AFTD (@theaftd, theaftd.org). And for those of you who have been fortunate enough to not have any personal experience with FTD, we hope that you will take the time to learn about it, and support AFTD's mission in whatever way you can. Bruce has always found joy in life – and has helped everyone he knows to do the same. It has meant the world to see that sense of care echoed back to him and to all of us. We have been so moved by the love you have all shared for our dear husband, father, and friend during this difficult time. Your continued compassion, understanding, and respect will enable us to help Bruce live as full a life as possible.
Bruce Willis Has Cultivated a Strong Hollywood Legacy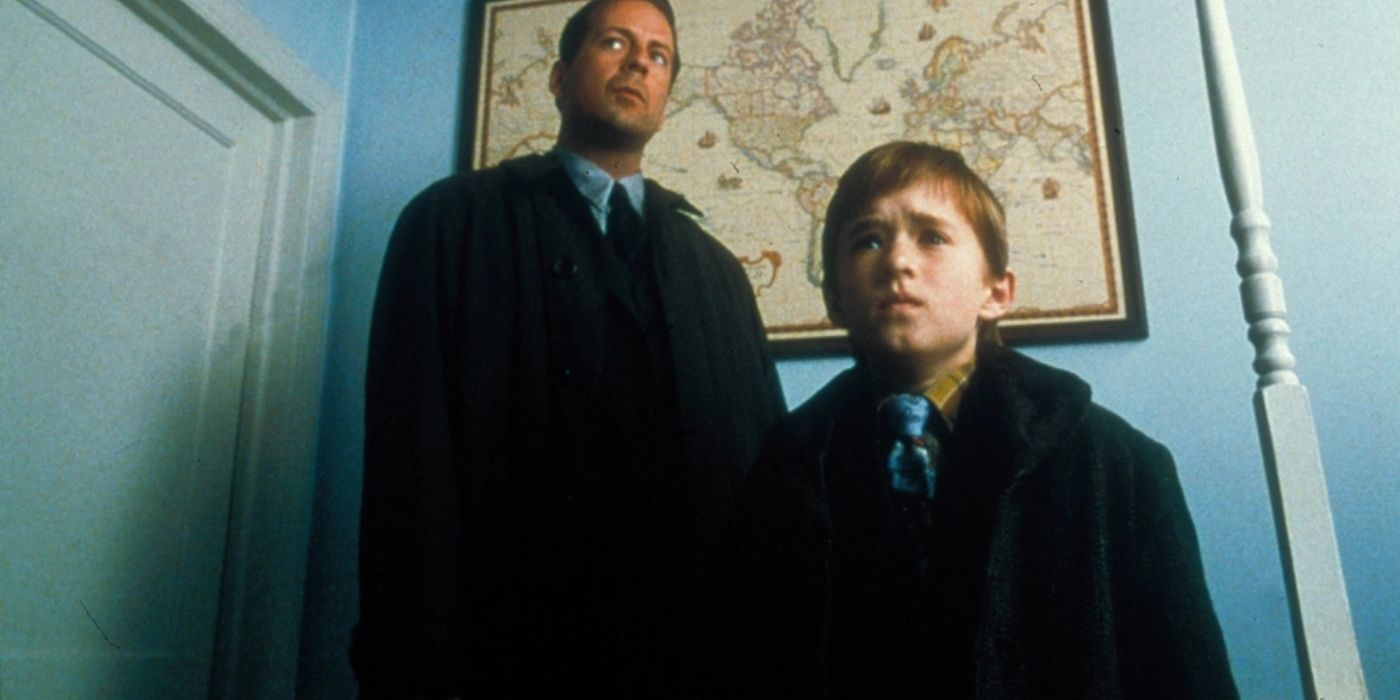 Willis began his acting career in 1980 with minor roles in film and television, in the hit comedy series "Moonlight" opposite Cybill Shepherd of Taxi Driver Willis quickly became a household name after playing one of the lead roles in . His transition from television to film was cemented when he played grizzled New York cop John McClain in Die Hard and became one of Hollywood's top action stars.
Following the success of Die Hard, Willis went on to film four sequels while starring in other blockbuster films, including The Last Boy Scout, Hudson Eagle and The Fifth Element. The actor is also turning to more dramatic fare with writer-director Quentin Tarantino's Pulp Fiction It was later joined by M. Night Shymalan's critically acclaimed psychological thrillers The Sixth Sense and Unbroken. Willis' career continued into the 21st century, with roles in Sin City, Moonrise Kingdom and Looper.
Willis recently released Detective Rider: Standalone, the final film in his trilogy of Detective Rider films, with one more coming this year, directed by Dominic Purcell and Moose "Assassins" starring Tafa Shakir. Although Willis' career has come to an end, his legacy in the industry will live on.
Next post: Bruce Willis regrets leaving two main characters