Attack on Titan creator prepares to end with cover full of Easter eggs
The creator of Attack on Titan has released a gorgeous new cover image, telling viewers everything they need to know about the upcoming anime finale.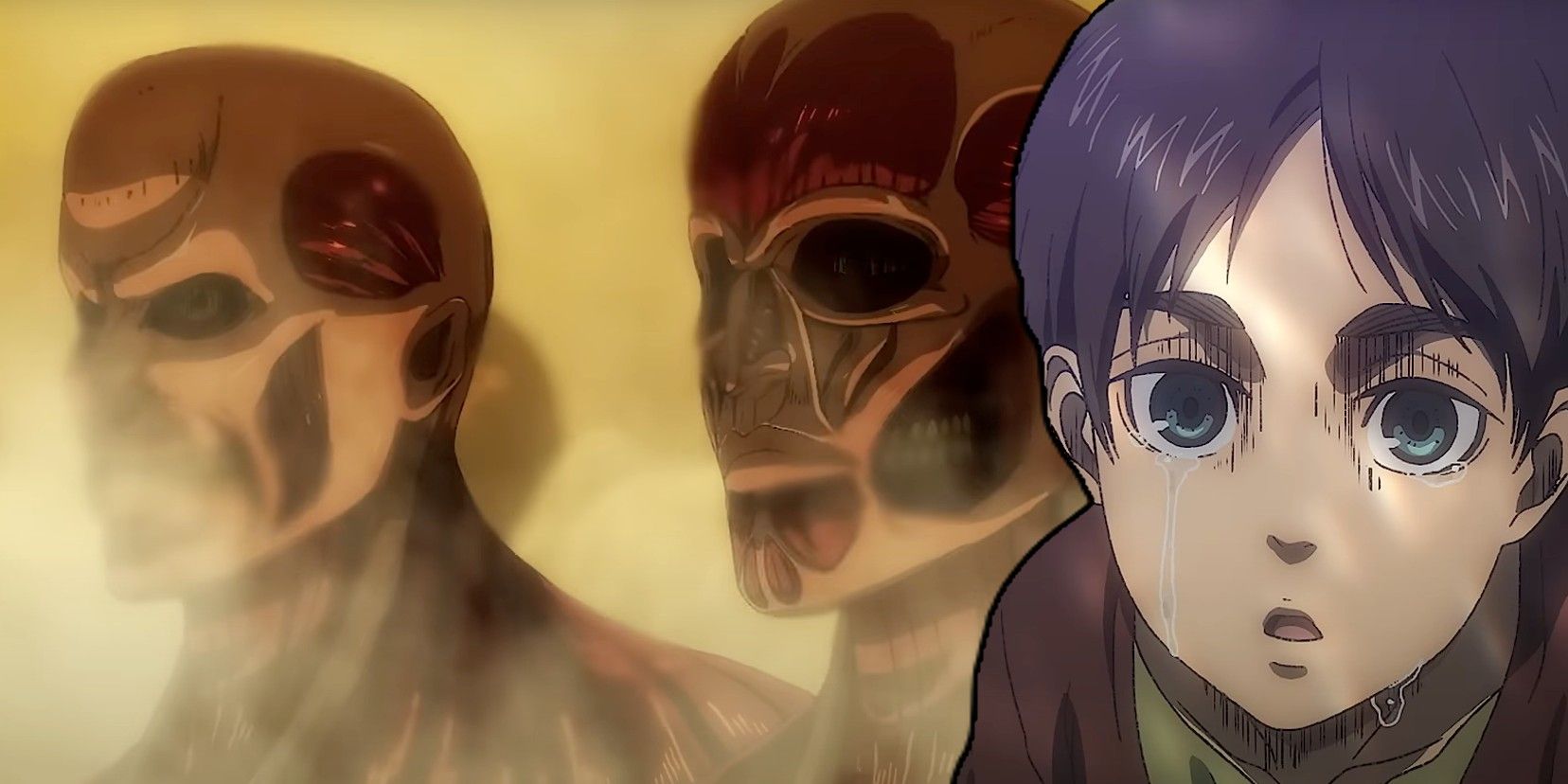 Warning: This article contains SPOILERS for Attack on Titan: The Final Season Part 3
As the premiere of the third part of the final anime season approaches, the Attack on Titan creative team is preparing for the event with a multifaceted promotional campaign that includes unique features from creator Hajime Isayama.
The manga and anime world was pleasantly surprised to find that the cover of Kodansha's February 2, 2023 Bessatsu Shonen magazine featured Attack on Titan. The cover was posted on AoTWiki's Twitter account to promote the upcoming Attack on Titan movie special, which will premiere in March 2023. Includes a great full-page image of the series' main characters standing in the foreground at Fort Saitama, where the series' epic final battle takes place. Attack on Titan frequently appeared on the cover and pages of the magazine during its publication period, but has rarely appeared since 2021. What's even more surprising is that the author of this painting is none other than series creator Hajime Isayama himself.
Attack on Titan Cover Spoils the Manga's Ending With Easter Eggs
u3010SPOILERSu3011New Attack on Titan illustration by Hajime Isayama pic.twitter.com/6W4mWkHLMx— Attack on Titan Wiki (@AoTWiki) February 6, 2023
" window.arrayOfEmbedScripts["twitter"] = ""
Based on the contents of the image, Isayama seems to have completely gotten over the fan reaction to the manga ending, and is apparently not scared Anime fans will have an idea of ​​how the series will end later this year.
Isayama draws more than just Attack on Titan The first clue to the ad is that everyone in the painting is happy, or seems to be happy - including Attack on Titan's King of Despair - Eren Yeager. As manga fans know, and anime fans can guess, despite some bright spots, the series' ending was anything but happy. Instead, there's plenty of death and betrayal. So seeing everyone posing happy showed Isayama letting out a good-natured laugh at the seriousness of the fans' reaction to the manga's ending.
The artwork also includes many subtle details related to character placement, which will no doubt make fans of the series laugh. One of the more interesting things in the imagery is Attack on Titan's founding titan, Ymir, who looks pretty relaxed considering the millennia of mental anguish she endured. Another notable character is Sasha, who most agree died well before her time. Instead, perhaps the most notable exclusion is Historia, Eren's eventual key figure End Game. But perhaps the most striking element of the image is Mikasa and Eren holding Eren's head, as he's portrayed in an iteration of the Founding Titans. It's a dark comedy that only Isayama could add, but it speaks volumes about his state of mind as he wraps up a story that has occupied his life for more than a decade.
While publicity for the final season of Attack on Titan took many forms, none were more telling than a single image of Isayama. The photo celebrates the legend's long and astonishing journey from new comics to international cultural icon. The image also provides a ton of information, giving viewers an at-a-glance look at what anime viewers should expect in the upcoming season. Lastly, and perhaps most importantly, this image clearly demonstrates Isayama's determination, like Eren in Attack on Titan, to be free to tell his own story -- his way.
More: Attack on Titan's End: Who Lives and Who Dies in the Final Chapters?