AJ Michalka reflects on Lenny's time with the Goldbergs
AJ Michalka discusses her return for season 10 of The Goldbergs, Lenny's enduring friendship with Erica, and the chances of her ending up with Barry.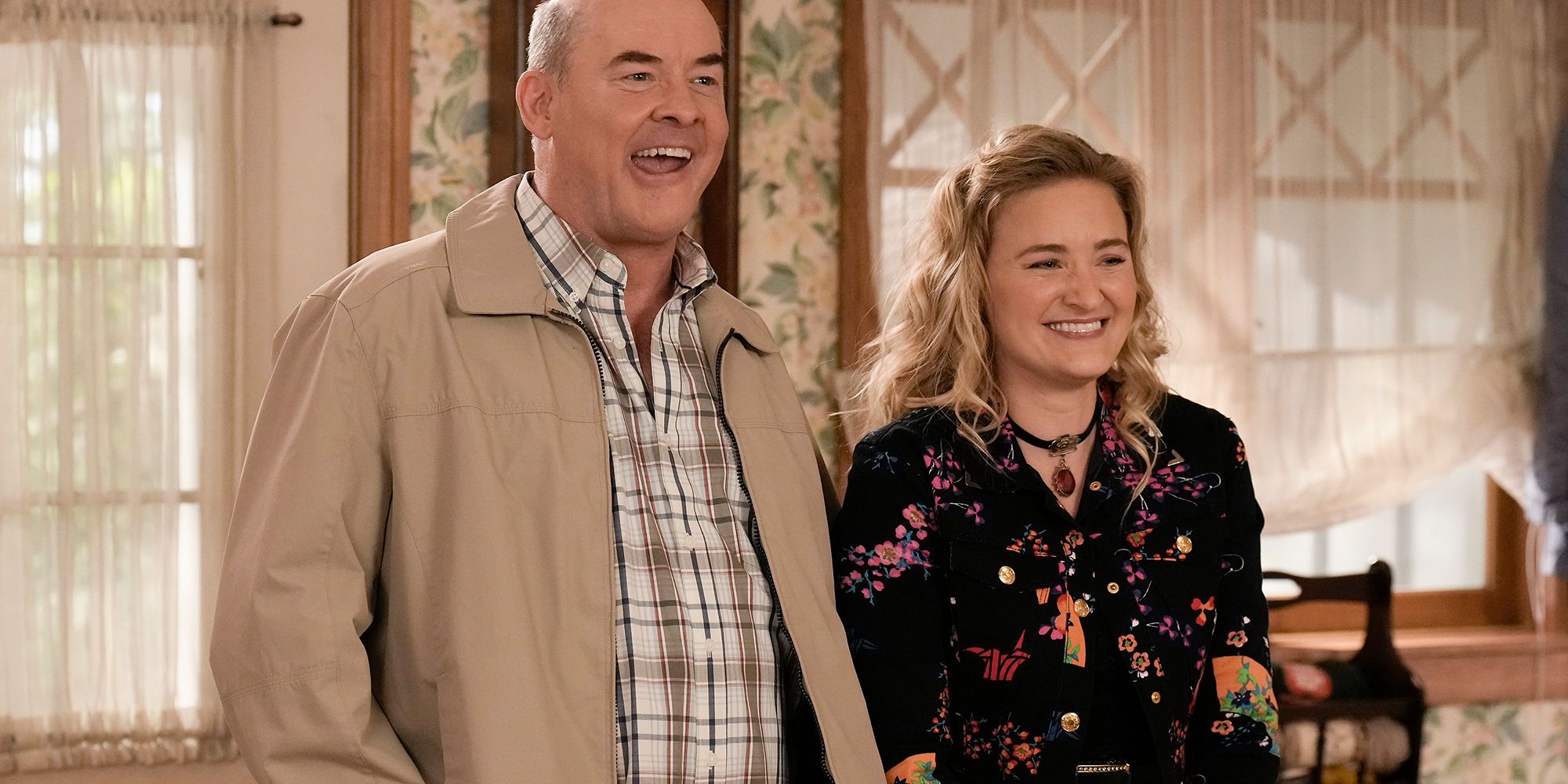 The Goldbergs welcome a fan-favorite character called "Two-Timing Goldbergs" tonight on Season 10, Episode 14. Lainey Lewis, played by actor and singer AJ Michalka, returns to her hometown to meet her best friend Erica (Hayley Orrantia). Naturally, Erica also sparks unexpected controversy when she and her husband, Jeff, mistakenly believe that Lenny is reuniting with Barry (Troy Gentile) behind everyone's backs.
But as the dust settled, the Goldbergs were left with one important truth: Lenny Lewis was always welcome back to Jenkintown. While her short-lived spin-off "Schooling" revealed a new side of the future rock star, leading her to a calling as a music teacher, Lenny still has a lot to discover in the show. Fans are particularly curious to see how Lenny and Barry's romance turns out, which has been put on hold due to her long absence and his current relationship with Joanne.
Screen Rant talks to Michalka about what it's like to be back at The Goldbergs again, Lainey's feelings about her friendship with Erica and future potential with Barry, and her own perfect balance between acting and music.
AJ Michalka Talks The Goldbergs & Schooled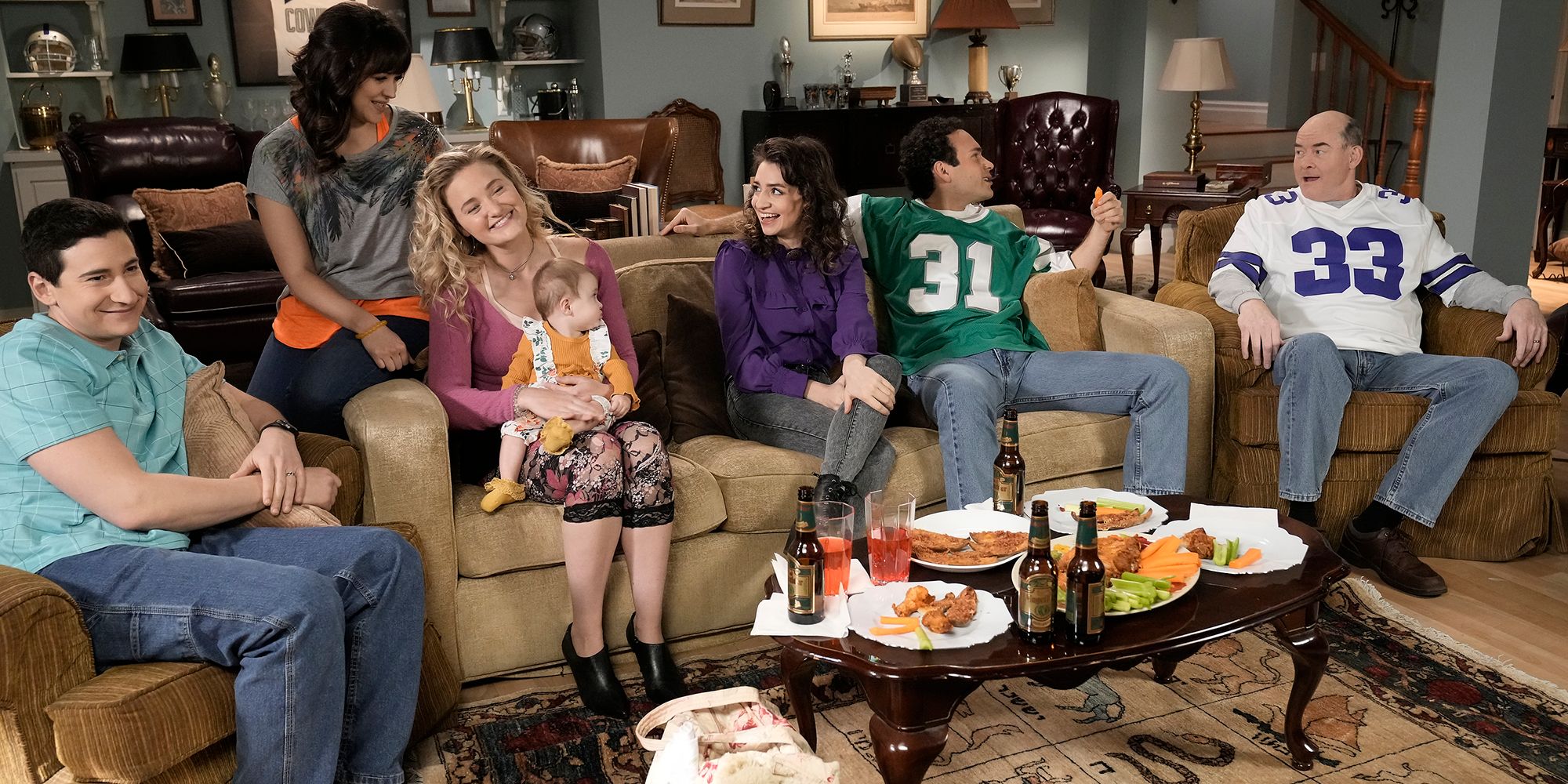 Screen Rant: The last time we saw you on The Goldbergs was almost a year ago. What has happened to Lenny's life since then? We hear she just went through a breakup, but what else do you know or think about her life in LA?
AJ Michalka: I think Lainey is living her life. I don't think she hit the rock star dream that she always pursued, but I think she's got a solid head on her shoulders. I feel like she's maybe got a great job, and she is taking advantage of the fact that she is an adult and not living under the Lewis household anymore. It's a little bit tricky, because Schooled was representing such a part of her life outside of The Goldbergs. Now that that's no longer a thing, I don't really know what Lainey would be going through at this point. It hasn't really been written for her so, for me, it's more that Lainey has been living life in California and gets an opportunity to come back to Jenkintown and reunite with Erica. She meets her new baby, hangs out with Jeff, and causes a little ruckus — which is kind of what she's known for.
Does it feel like a high school reunion every time you go back to the set to see the cast?
AJ Michalka: It really does. I love these people, and we're all really close. When they're shooting the show and everyone's on it consistently, there's not a ton of time to hang out because they have very specific windows for their hiatus and weekends and time away. Usually when they're filming, I might be on tour, so I don't get to always connect with them. Sometimes when I see him on set, it's the first time I've seen him since the last time we were on set, even though we'd otherwise be hanging out a lot. I miss them, and to have this reunion moment is really special. Even looking at the backdrop that you have, from season one with Troy [Gentile] and me, it's so sweet to see and truly makes me happy.
I like that. In episode 14, Erica worries that the two of you are in such different places that you can no longer connect. Can you talk about Lenny's take on that? What does this friendship in her absence mean to her?
AJ Michalka: I think when you have a friendship like Erica and Lainey, it's something that lasts a lifetime. The thing I compare it to is growing up in Seattle, where I have a couple of childhood friends from that era of time. When I moved to California, I had to say goodbye to two of my best friends there. But the funny thing is, they're still in my life. We've reconnected, and we feel like we never lost touch. When we do show up in each other's lives, it just feels like no time has passed at all. I feel like Haley and Erica have that, so part of my relationship when I kind of play the role of coming back into her life. Reminds me of revisiting my time in Seattle.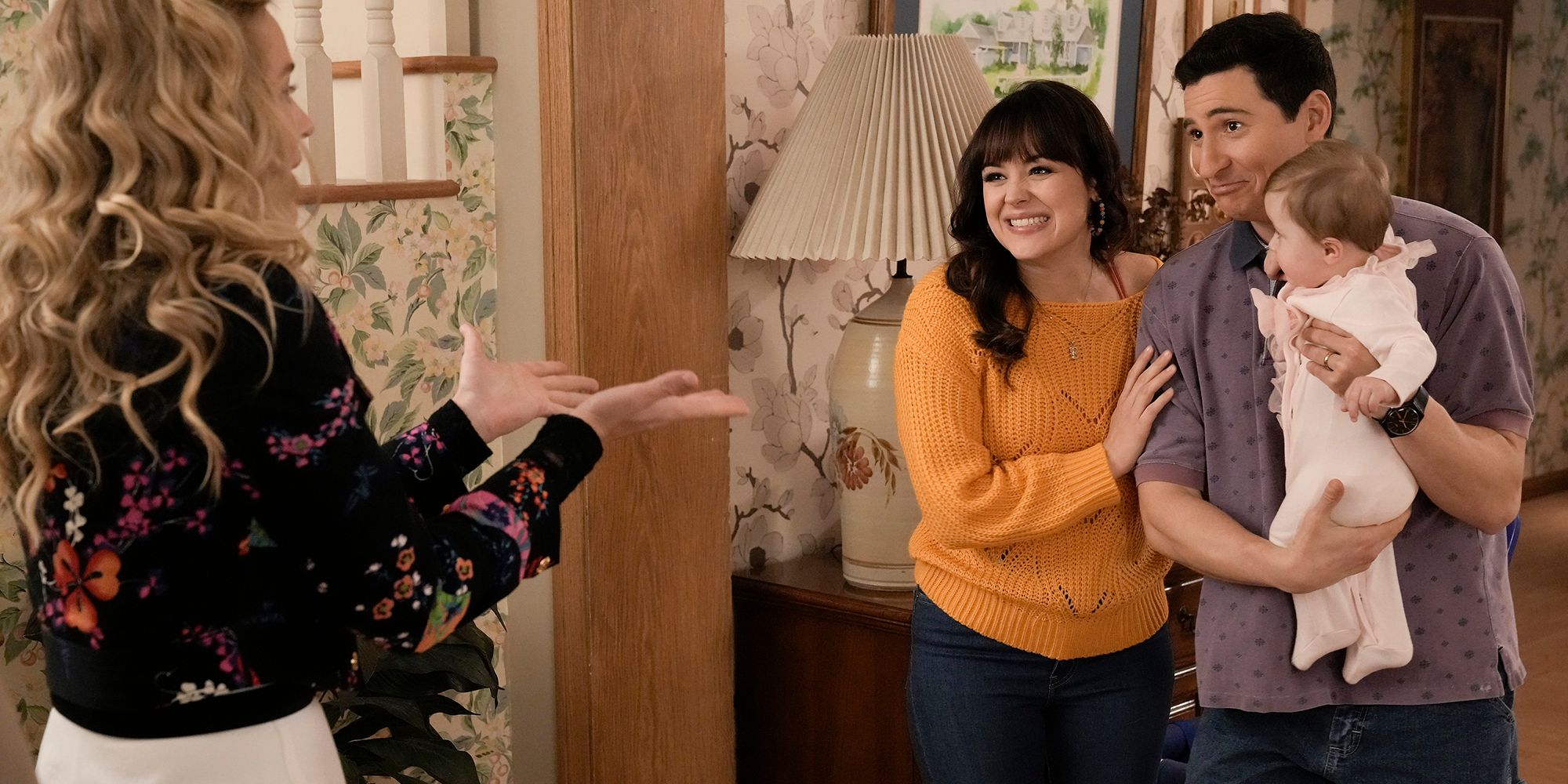 Is this a one-off episode for you, or will we have more Laney this season? Do you have a little arc?
AJ Michalka: I don't know. Right now, this was a one-off episode. Whenever they ask me to come back, I always say yes if I can do it. If I'm not on tour, I would love to finish out the season. But I know that they're almost wrapped, so I'm not sure there's many episodes left. But if they get a season 11, which is probably in the cards for the good old Goldbergs, then I'd love to be back for that season. My dream is that I'll be in the show finale. I hope that Alex and Chris and the whole team of The Goldbergs family can really honor that and make my dream come true. I would at least want to be in the final moments.
I hope so too. After all, we know that Lainey and Barry reunited for at least a while on Schooled, and I take that as a hint that they're going to happen again. How do you see their relationship now versus the next 10 years?
AJ Michalka: I do think it's one of those kismet relationships where you grow apart, maybe in your 20s, you get a little older and go date other people. That's kind of what they both done. Then I do think they'll find themselves most likely back together, whether that's on air or something we all just want to dream up. I really feel like Barry and Lainey are this bizarre pairing that is not only a hilarious one for TV, but also really relatable for some people. I've had people come up to me and be like, "I'm a Lainey, and I'm married to a Barry. It makes no sense, but this is my life." I find it really funny and entertaining. And I think it's an interesting duo, especially on major network television, so I hope that they can end up together. I actually think that's where the people behind the scenes of The Goldbergs have always wanted things to go. But we also need time to separate and grow and date other people.
Absolutely. Even though Lenny's music career may not have worked out, you have a thriving own music career. I love "Baby Lay Your Head Down" and I can't wait for your upcoming album. Do you have any other musical compositions?
AJ Michalka: I'm so excited. The third single on the album is called "After Hours," and we're going to release the record on March 15. I'm thrilled, and it'll kind of flow us into a new tour. My sister [Aly Michalka] and I are going back on the road, and you can come see us live. We're playing 20 dates through April, and we're starting March 9 in Oakland. So, come see us live, and then flip on The Goldbergs. Maybe you'll see me there.
Speaking of The Goldbergs, Adam dabbled more and more in music and began performing some dance tracks. Does Lainey have any advice or vocal training for him?
AJ Michalka: Oh, that's really sweet. Yeah, he is doing a lot more musically-oriented numbers on the show, and I think that's actually very much a skill of Sean's. I'm happy they're writing for it, because I feel like Sean is one of those people who's so dedicated to the work that he can excel at anything he wants to do. It would actually be really fun if there was an episode or a moment where Lainey was coaching Adam through a performance or whatever; showcasing his voice and teaching him how you project and work your vocal range. I think it would actually be really cute. But I love that he's getting that opportunity. To me, Sean is like a little Hugh Jackman. He can sing, dance, act — he can do anything.
Do you have other performance plans, or are you more focused on music now?
AJ Michalka: At the moment, I'm focused more on music. I think with the new album coming out and prepping for the new tour, my headspace is really there. But throughout the rest of the year, I'll be auditioning and trying to figure out what the next job is for me in the acting space. I still want to nurture that part of my career, because while The Goldbergs and Schooled were a big part of my life, being on those shows naturally takes away from the time I can devote a lot to music. Right now, it's music's moment, but next, I'll be able to pivot and focus on the acting side of my career.
Looking back on your time spent on Schooled and The Goldbergs, what are you most proud of in bringing Lenny to life?
AJ Michalka: I'm really proud of her growth as a person. I think this character right off the bat could have been perceived as a little bit of a cool girl who was not willing to hang out with kids that might be considered loners. She was a little less offbeat than the people she happened to hang out with. But I think that Lainey has really surprised people, and she's become someone that can actually roll with everyone. She's just more in the "popular" girl space. I think she's brought a lot of fun tension to the show, especially in her relationship with Barry. And her friendship with Erica has helped shape who Erica is; I think they've kind of shaped each other. But I'm really proud of who Lainey has become. It was hard for her to give up the music thing for a bit and focus on other parts of her career, like becoming a teacher. I liked the fact that Schooled took her back into that Jenkintown world where she was able to nurture these kids that want to grow up and learn to sing or play an instrument. The fact that she was a music teacher created this really cool space for her to feel like she had a purpose.
About The Goldbergs Season 10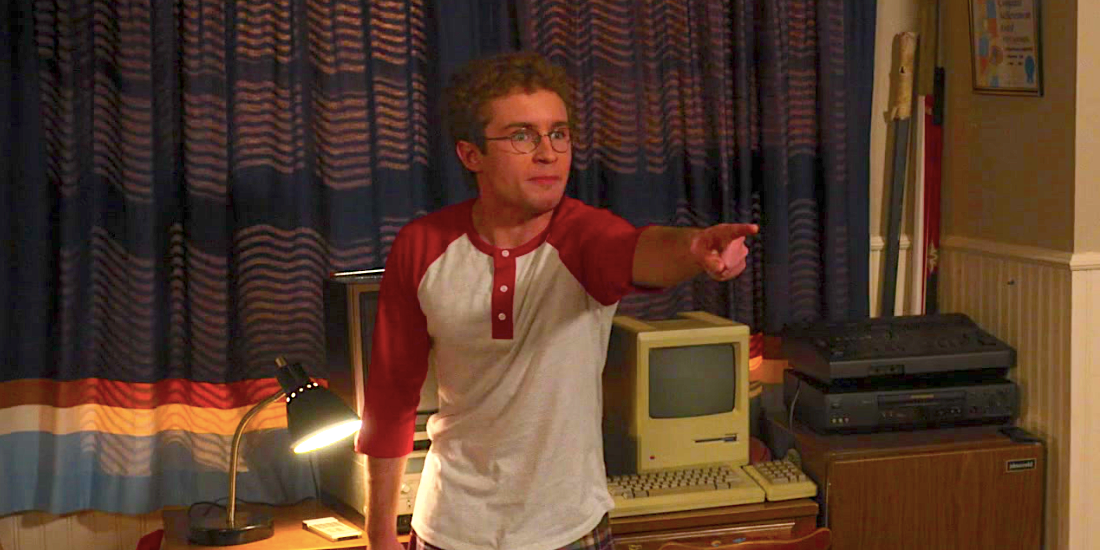 The Goldbergs are back! Our iconic '80s family returns for the tenth season of the saga. The gang is here, along with some surprise cameos, and they're funnier and more genuine than ever. Our favorite Jenkintown family continues with a classic decade full of revelry, enthusiasm and hilarity. As life unfolds with new challenges, the Goldbergs are a constant reminder that there's no bond like family, and with each other's support, there's nothing they can't handle.
See our other interview with The Goldbergs star Sean Giambrone.
Next: The True Story of the Goldbergs: What Each Character Is Like in Real Life