'The Hunter' Season 2 Trailer: Al Pacino and Logan Lerman Go After Hitler
In Season 2, the Hunters travel to South America, with new members and secrets revealed.
A few weeks after releasing the trailer, Amazon Studios has released the official trailer for the second and final season of The Hunter. The full trailer for The Hunters season 2 was released today, recounting the exploits of the Nazi hunter team in the 1970s and previewing new details about the season.
New trailer shows the band reunited for a hunt after their European exploits derailed. This season, the Hunters are tasked with hunting down history's most notorious Nazi, Adolf Hitler, after Jonah discovers he's alive and hiding somewhere in South America. Jonah questions Hitler's death in the trailer. "They found his body and simply burned it. Do you really believe that?" he asked. The trailer also reveals how the team is preparing to add new members, with Hitler's team also preparing for their arrival. Meanwhile, Meyer Offerman (Al Pacino) encounters a threat that could reveal his secret and expose his true identity, which could have unforeseen consequences for Hunter, following Ofer After Mann's revenge plot revealed earlier in the trailer.
After the trailer, The Hunter season 2 will return Series regulars: Logan Lerman, Jerrika Hinton, Lena Olin, Josh Radnor, Tiffany Boone, Carol Kane, Louis Ozawa, Kate Mulvany, Greg Austin and new series regular Jennifer Jason Leigh. Season two will finally hit TV screens, premiering only on Prime Video in more than 240 countries around the world on Jan. 13, three years after the first season of the conspiracy drama series wrapped up.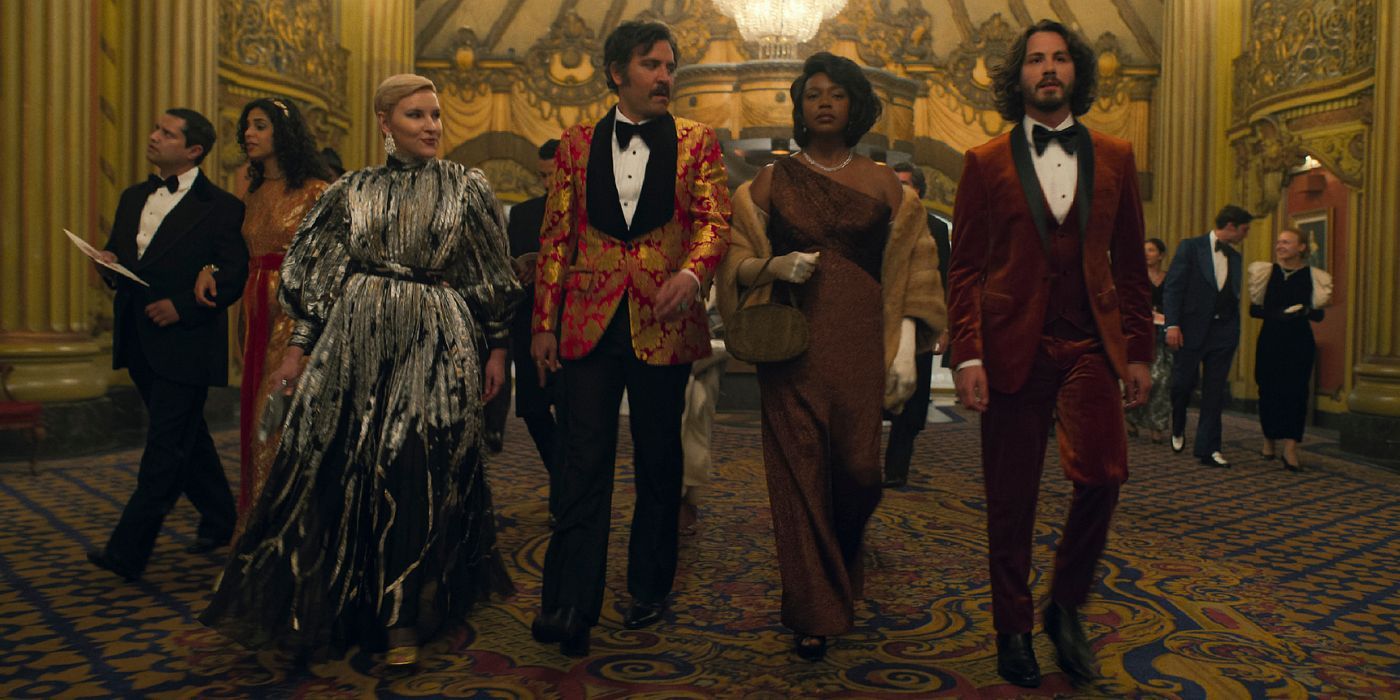 In addition to the series' second season, Amazon Studios has released an official six-episode companion podcast series to celebrate the farewell season. The podcast series Chutzpah: Hunters Presents True Stories of Resistance launched on December 13, and the second of three episodes airs today. This podcast tells true stories of extraordinary heroism, sacrifice and resistance during the Holocaust. It is executive produced by Jordan Peele and will be presented by series creator David Weil.
Hunters by Amazon Studios, Monkeypaw productions and Halcyon Studios. The series is created and executive produced by David Weil, who also serves as showrunner along with Monkeypaw Productions' Peele and Win Rosenfeld. Davide Ellender and Matt Loze of Halcyon Studios also serve as executive producers.
Checkout Hunters season 2 trailer the following: