Period Horror Movies to Watch While Waiting for 'Pale Blue Eyes'
With a gothic atmosphere, mysteries abound in a time long ago and just past.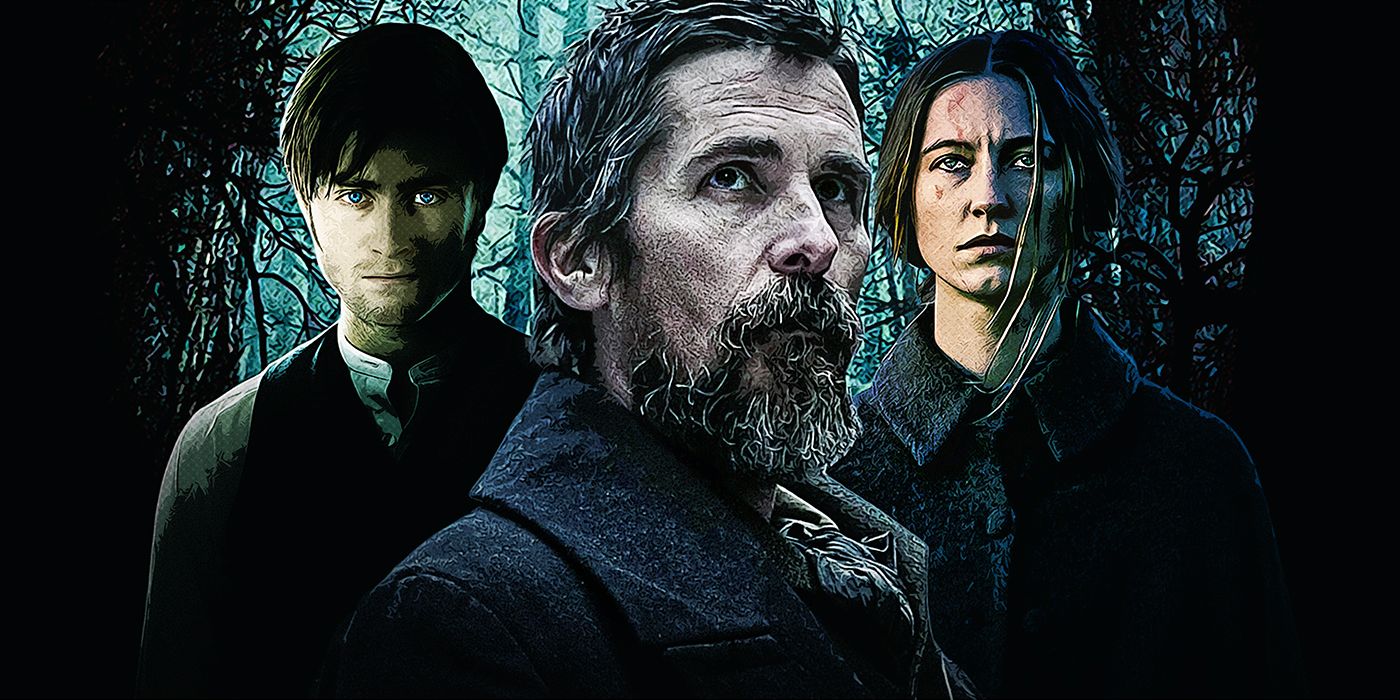 Whether stand-alone gems or blockbusters with lavish art direction, period horror has enduring appeal in celluloid because it recreates a unique brand of horror in vastly different times and places. That's why candlelight ghost tours in famous historic cities are so popular. The idea of ​​walking down some kind of memory lane (cobblestone path, perhaps) and potentially catching a fleeting glimpse of something responsible for a long-ago haunting is both exciting and frightening. Christian Bale stars in "The Pale Blue Eye," a 19th-century-set horror film that delves into the horrors surrounding iconic author Edgar Allan Poe. Allan Poe's mythology, interest turned for a time to the fascinating potential of weird drama. Here's a list of movies worth seeing by the lamp on the dark roads -- movies that might work their magic on atmosphere, theme, or simply serve as vessels for delivering old-school horror.
The Witch (2015)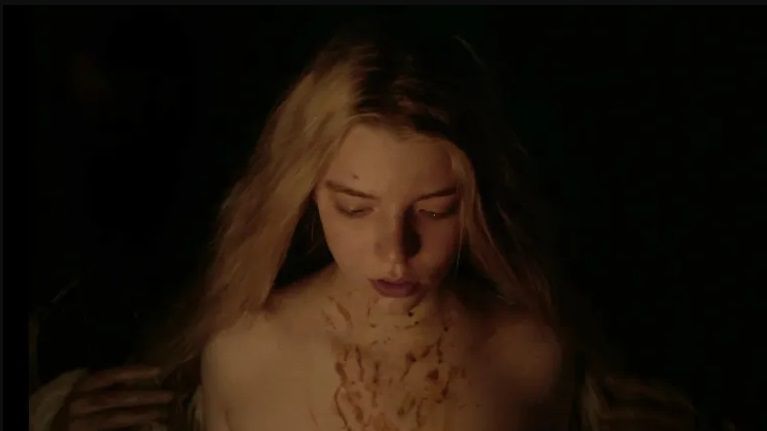 Now, witches need no introduction. The incredible debut of Robert Eggers, whose first film is one of those creepy, earthy folk-horror/coven freaks that deserve cult classics. Forced to relocate with a young family to the foot of a vast, dark mountain Forest - Malevolent forces seem to be closing in on their farm. Anya Taylor Joy stars as Thomasin, whose family comes to suspect she played a central role in horrors of suspected witchcraft (kidnapped siblings, spoiled food, wandering in). Thomason's increasingly stubborn character helps the film explore another key theme - finding one's identity and beliefs. It's scary, and the uncertainty of the air ending is creepy. The movie also features arguably the most iconic goat in movie history.
The Lighthouse (2019)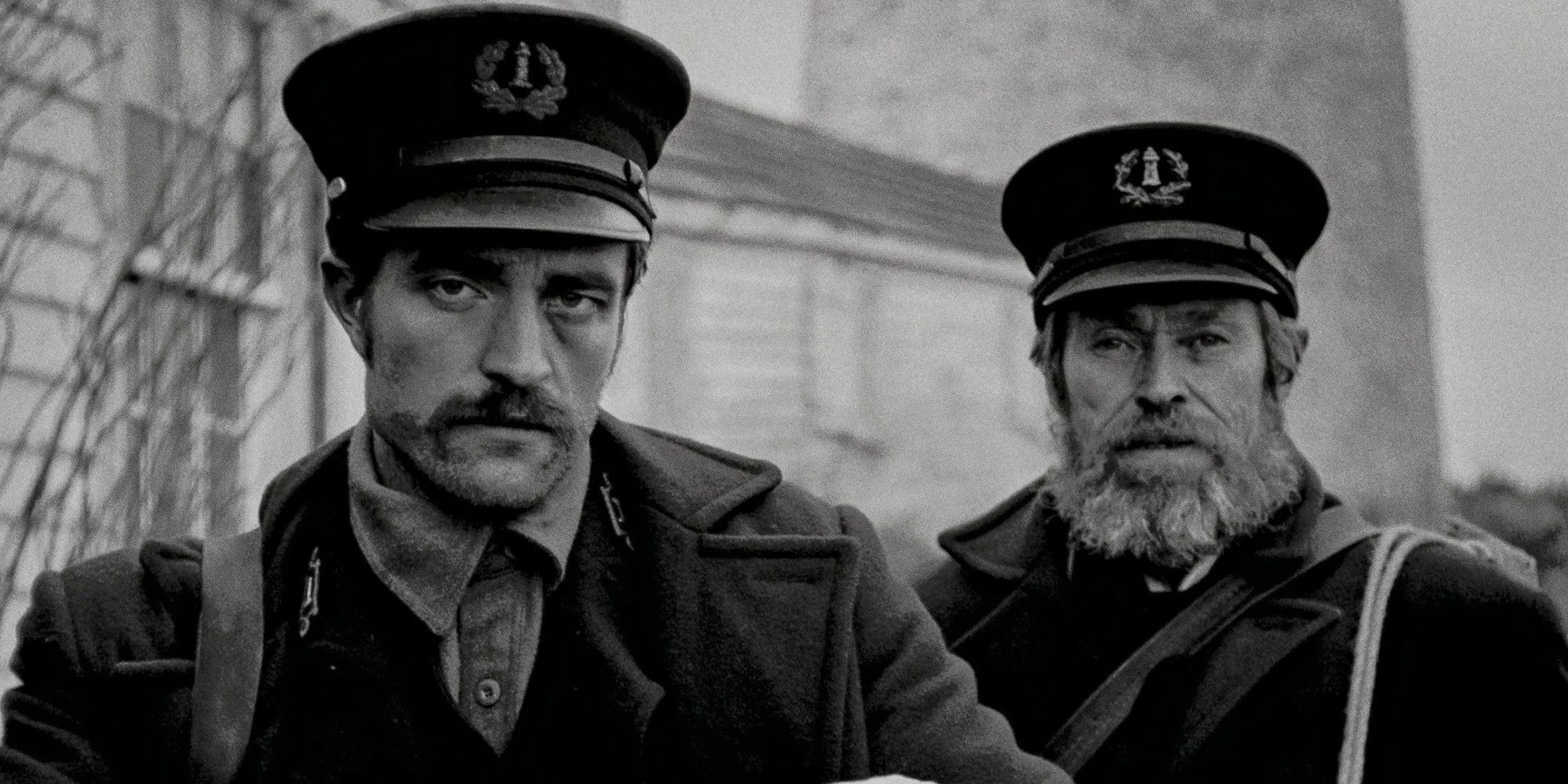 Eggers' nautical sophomore film "The Lighthouse" is set a bit later in the history process (ending in 1900) - but watching it in the back of the witch's back is still a stellar duo. Robert Pattinson and Willem Dafoe play bickering lighthouse keepers who must maintain the titular New England structure for months in the face of brutal and unforgiving weather. Haunted by log cabin fever, isolation, and the haunting conflict between reality and unreality - the two find themselves on a collision course with doom. A film that benefits from multiple viewings, with a wealth of symbolism and some truly memorable imagery - including the charming Mermaids and seagulls that follow them like the plague. Shot in glorious black-and-white and embraced with a slavish devotion to its captain, it takes a while to readjust to the real world after leaving the lighthouse, such is the power of its eerie magnetic pull.
The Wind (2018)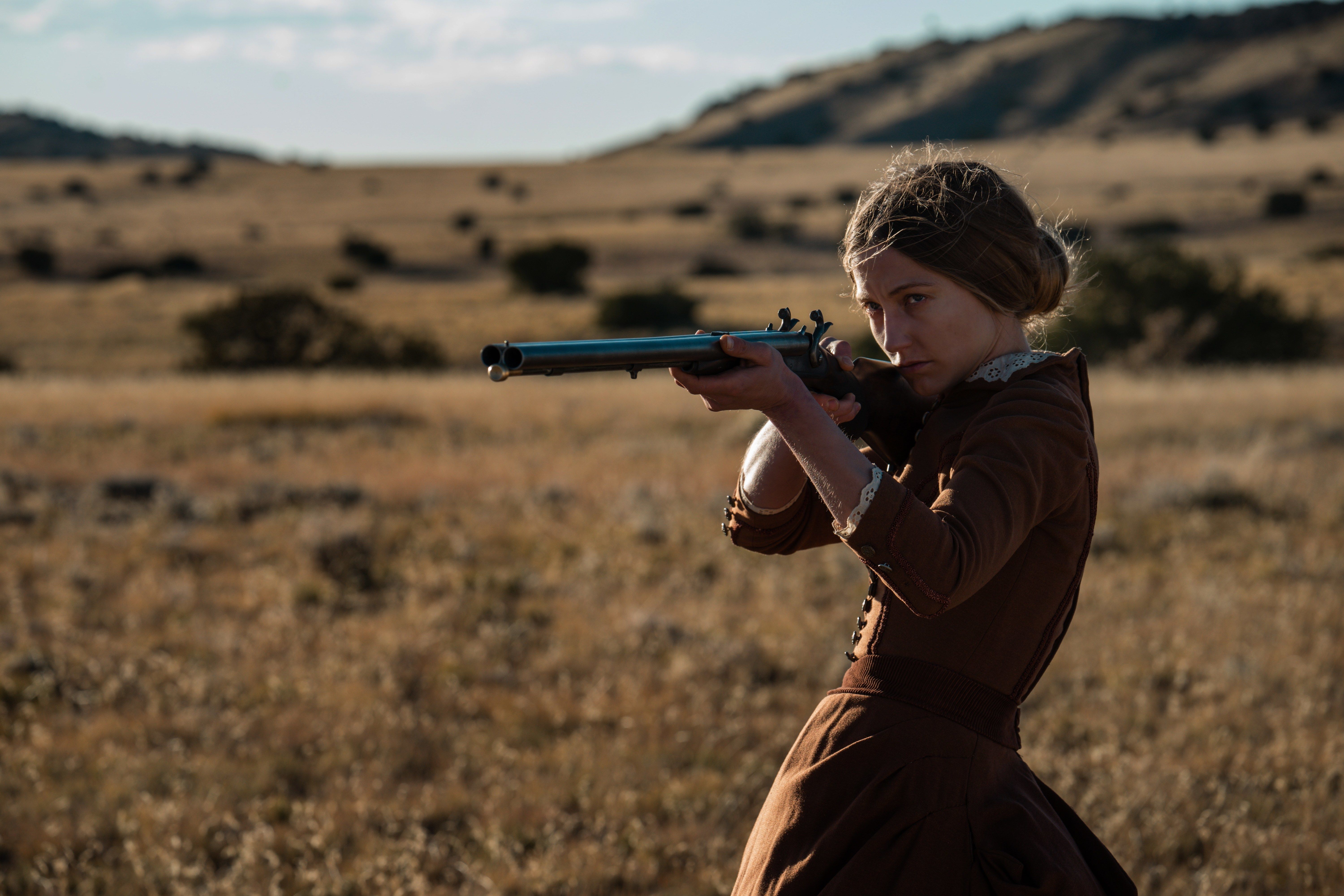 A sad but engaging little film (only 84 minutes), "The Wind" is worth mentioning next, as it shares some similarities with "The Witch" in its theme and spirit. The film is a sort of horror western, arguably Eggers meets Sofia Coppola meets Nicolas Roeg, intertwined with forbidding beauty of the setting and a protagonist crushed by oppression and grief. Of course, otherworldly horror mixed in. Set in the barren prairies of New Mexico circa the 1800s - Caitlin Gerald's Lizzie and her husband resettle in hopes of raising her soon-to-be baby and living off the land. They befriend another couple, and Lizzie is soon plunged into a desolation-induced pit of despair, fearful that her new neighbors may be involved with her husband, and fearful of anything that keeps encroaching on her property and attacking animals. accompanied by haunting As the line between psychosis and reality blurs, the scenic shots and the finale turn it up a few notches, with the wind howling, leaving a heavy brood in its wake. It must be said that director Emma Tammi handles the elements of this brooding pastoral horror brilliantly.
The Limehouse Golem (2017)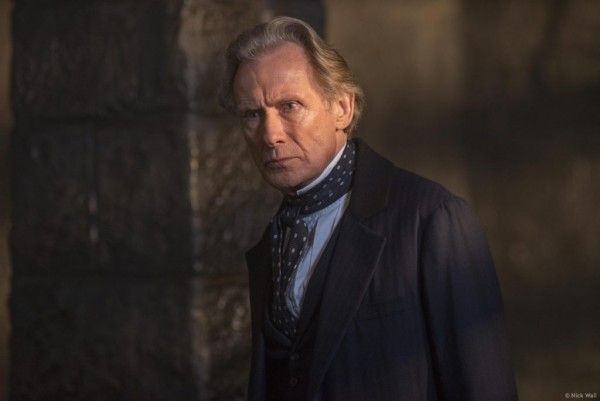 With The Limehouse Golem, we enter a Victorian urban setting, and thus gain a decidedly Ripper-esque vibe. Bill Nighy's grizzled Inspector Killdare focuses on a string of gruesome murders in and around old London's hopping theater scene. Weaving through a series of characters in and around the city, the killer, known in the media as "The Stooge," leans his back against a wall as more and more victims fall. Golem is a macabre slice of gothic horror. The twist is pretty shocking indeed, as the dramatic crosscuts between the central character and the surprising culprit go out of their way to achieve absolute notoriety. When someone he trusts finally walks around firmly under the microscope, Nye's moods are erratic. Olivia Wilde and Douglas Booth provide strong support, and character actor Daniel Mays provides comic relief in an otherwise grim picture.
Sleepy Hollow (1999)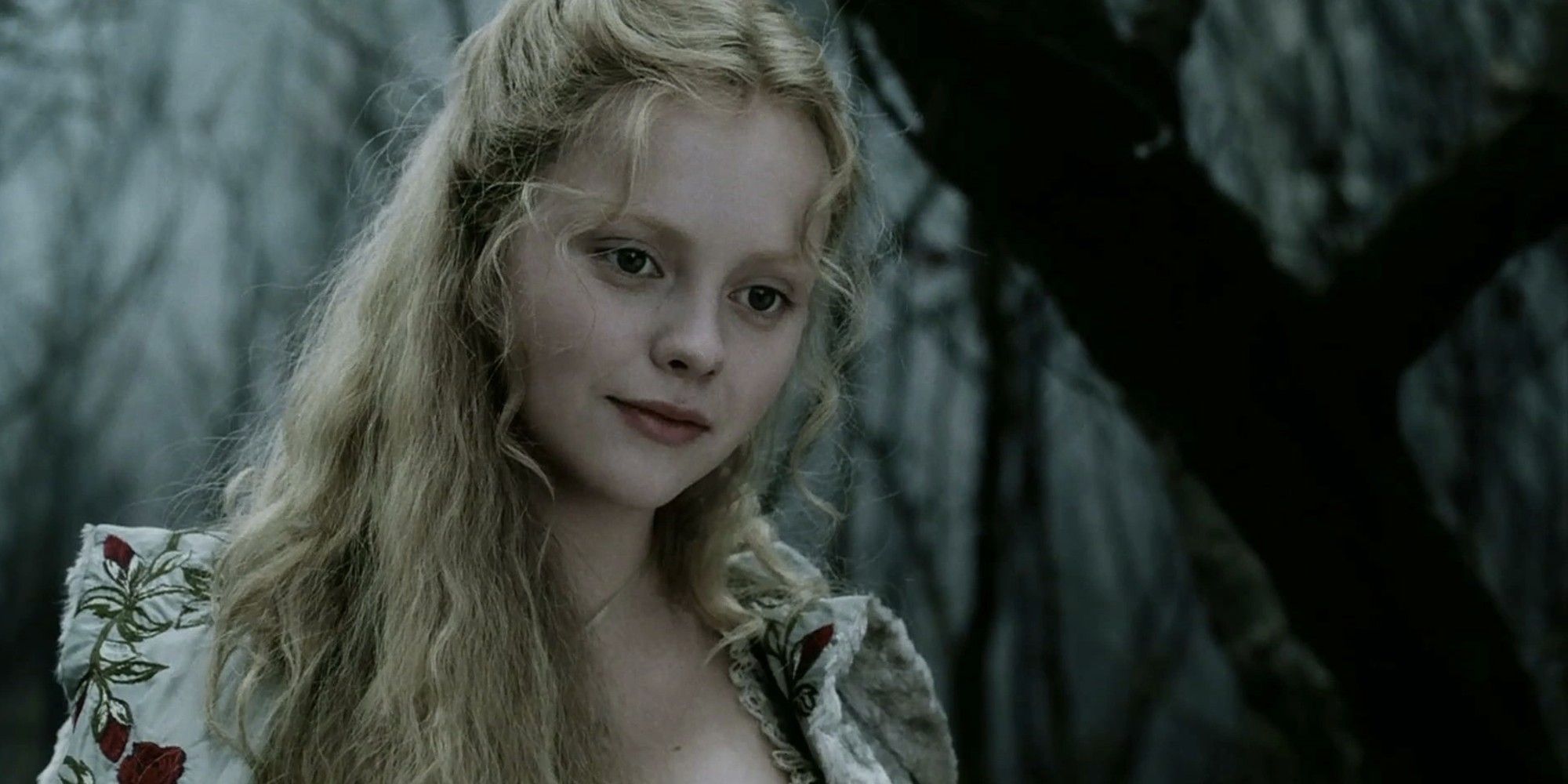 Tim Burton certainly had a good day on this one, as it was another opportunity to seriously demonstrate his penchant for gothic visuals. Seven years later, Sleepy Hollow is a wild ride as Todd the Sweeney arrives, including a memorable brief turn by Christopher Walken as the screaming Hessian knight. From the ominous opening credits, creepy soundtrack, and titles that drift and fade like wisps of smoke, the mood is instantly set. Based on a Washington Irving story, Sleepy Hollow is textbook in its gothic mystical atmosphere, even if it favors style over substance. In 1749, Johnny Depp stars as Inspector Ichabod Crane, who is sent to a corner to investigate a series of brutal acts - and he is resisted by the townspeople. The overall look of the film is startling, with Burton recurring as Christina Richie.
The Raven (2012)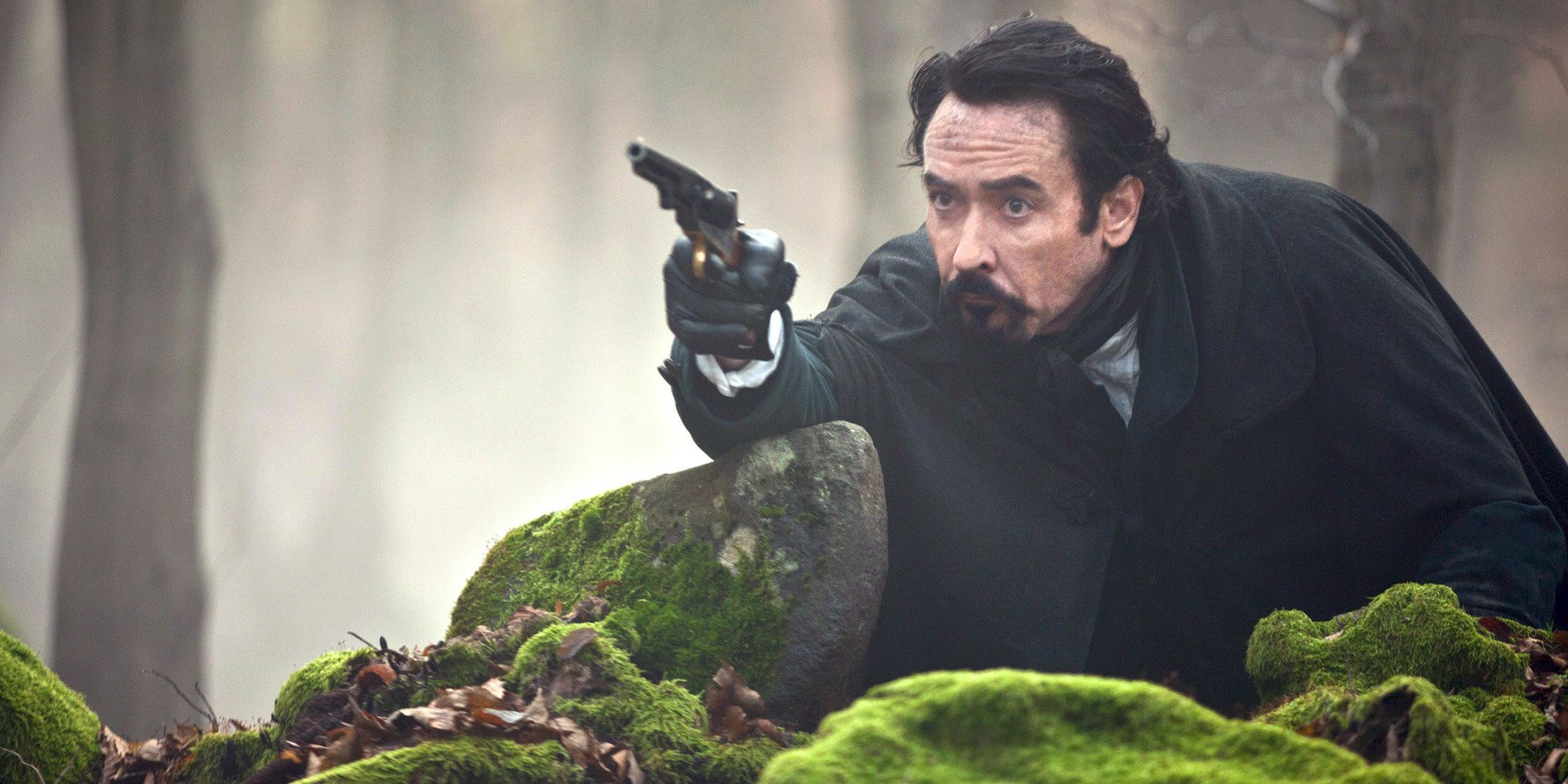 Director James McTeigue's debut feature, V for Vendetta, has yet to reach dizzying heights -- but the effort is worth mentioning for its connection to Poe and its mid-1800s setting. Painted in dark blue tones and with a choppy soundtrack – the texture of the film is definitely gothic, even if Flicks fell off in other departments. Edgar Allan Poe (John Cusack) is drawn into an investigation following a series of horrific deaths in Baltimore because his literature may hold the key to the solution, and Lu A cadre of detectives led by G. Evans is on the trail. Brendan Gleeson snarls in supporting role fashion, and he's always good at delivering gravitas. Visually, the film catches the eye with its gray skies and snappy action effects, but the story is spotty. Incredible but vaguely funny, Crow is moody and worth watching curiously.
The Woman in Black (2012)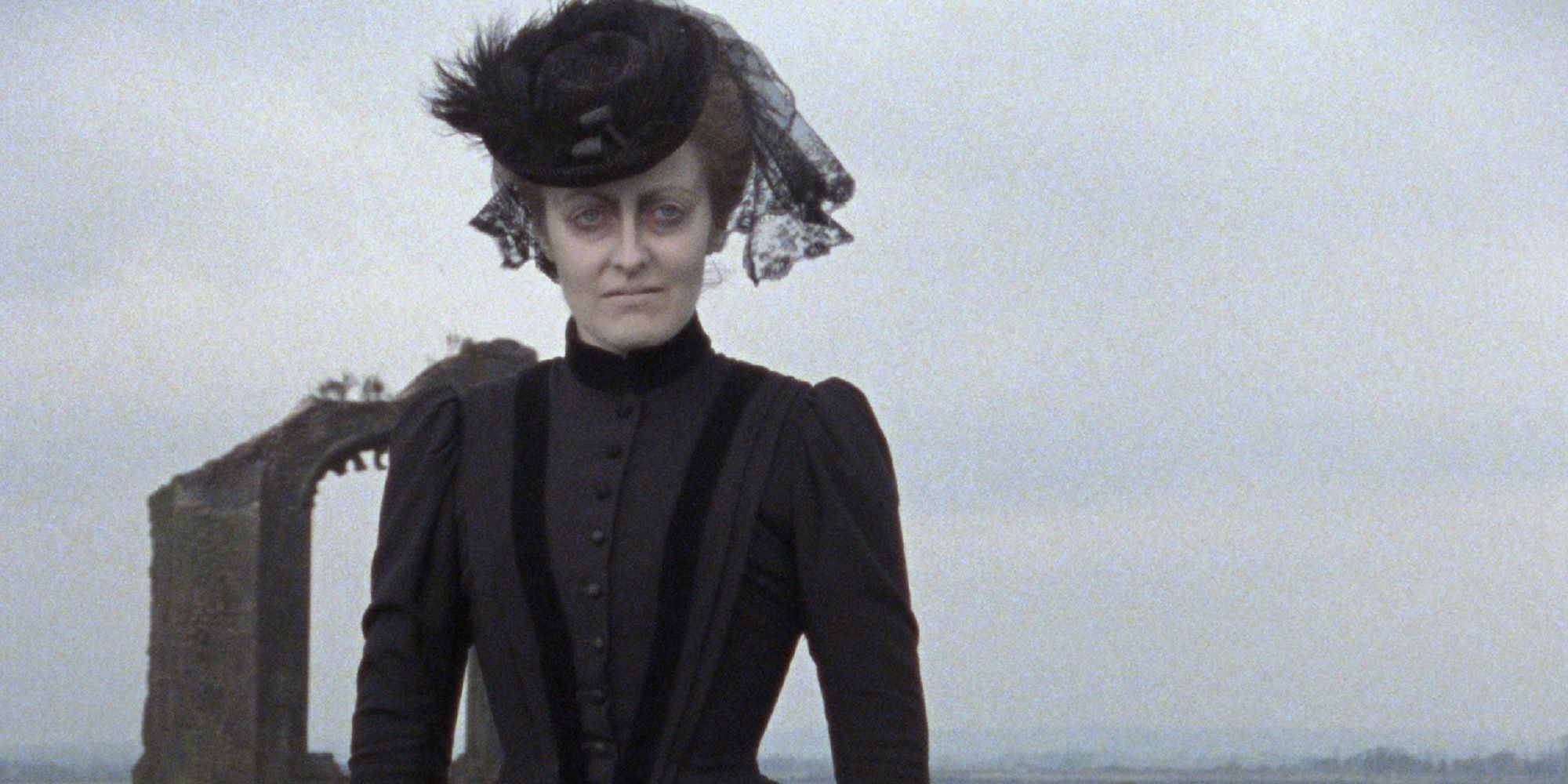 Based on the novel by Susan Hill, The Woman in Black sees Jacob (played by post-Potter Daniel Radcliffe) as a lonely, widowed Jacob who looks after a dilapidated old house in the English countryside . The film is gorgeously designed, true to its source material, and suspenseful enough to cause scares. While recurring, the enigmatic phantasm creeps closer to the windswept abode, encased and partially obscured by a trailing black dress that is sure to enter the pool of fear. Bursting with style, it ticks the boxes as a ghost cooler for the quintessential period setting. A strong supporting cast helps and the ending, with The oncoming train rushes by, which is poignant. There's a pervasive sense of loss that underpins the film's poignant viewing.
Black Death (2013)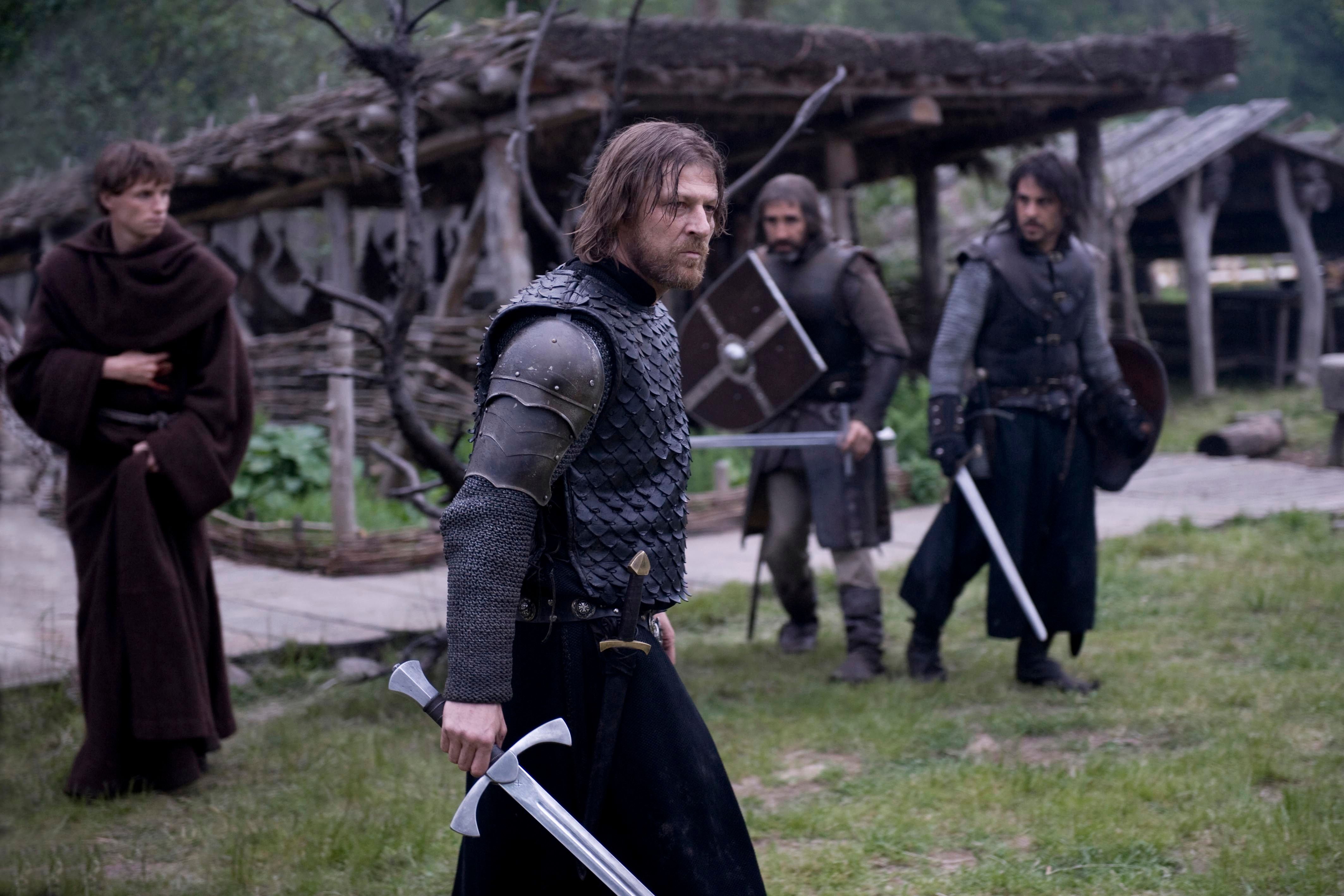 Released in 1348, as a baroque title suggests, no-nonsense adventure-horror The Black Death introduces audiences to desperate people scurrying through a medieval monastery as the titular Disease has spread, and the main character (Eddie Redmayne) grasps at the possibility of resurrecting the wind dead. The Black Death is a hybrid weirdo in its sword-wielding take on the genre. It has plenty of rogue knight types, and it's helped by a stacked British cast from Sean Bean's "Man More Dangerous than the Plague itself" and David Warner. Its commentary is surprisingly effective as it moves from combat to allusions to witchcraft and sacrifice.
Crimson Peak (2015)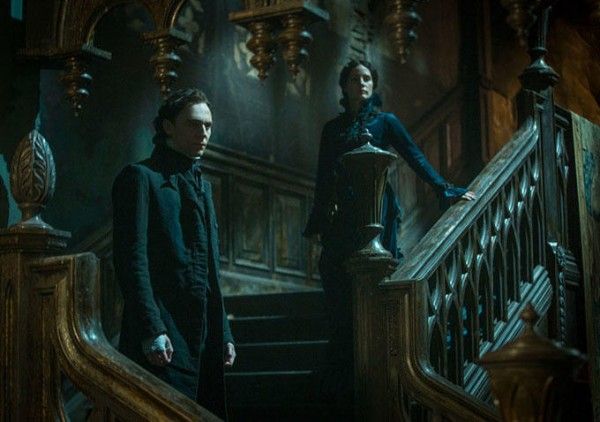 Guillermo Del Toro's snowy adventure, Crimson Peak, is a cult film thanks to its dark twists and dazzling visuals. Set in snowy Buffalo, New York, at the end of the 19th century, the main characters in the picture (especially the suspicious Mr. and Mrs. Sharp who live in the crumbling Cumberland Mansion) are played by powerful performers. and delete Toro created and built an intense atmosphere, and Crimson Peak embraces some of the richest traits in the genre, with at its core a dark, twisty, disturbing story about a family rife with a dark past. Bump after bump is delivered, and the third act is wild with its key character revelations.
The Others (2001)
The Others remains one of the best ghost story films ever made - and its subtle mediation of death remains deeply moving. Nicole Kidman shines as the mother of two photosensitive children whose servants have fled. She's hiding more dark secrets than first revealed, despite her precocious, defiant daughter Annie's insistence on stopping the apparent arrival of ghostly "intruders" and the unexpected appearance of three new servants in her WWII quest. Had a strange effect on her--the Jersey of the ages, the estates of England. With a Jamesian vibe, this film is a deep and moving film that will both shock and terrify you.
Dracula: Prince of Darkness (1966)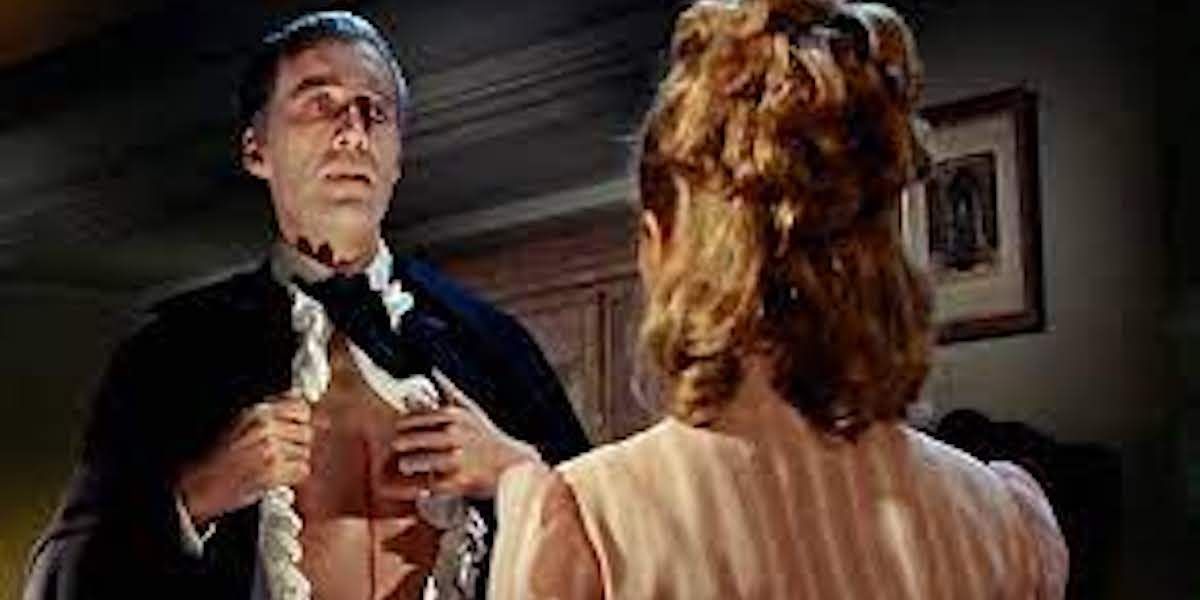 Dracula: Prince of Darkness is set in the distant or semi-distant past and is the most important of Hammer's films. A brooding castle and characters on horseback in vaguely medieval attire - this Dracula personification Quite possibly a typical Hammer flick. With its sombre atmosphere and often amusing script, it exudes grand, bombastic gothic thrills for cinephiles. When a storm hits, a group of friends happen to walk through a stately mansion they choose to take refuge in. Oddly enough, an expectant housekeeper awaits their arrival and happily prepares meals for the naive lodgers. The group later realizes that the butler is actually working for Dracula (Christopher Lee) - who lies in a deep sleep in an invisible coffin and needs some form of food to be revived. Dracula: The Dark Prince ventures into a bizarre world, and it's a farce.