'National Treasure: On the Edge of History' Soundtrack Now Playing
Relive all of Jess' treasure hunting adventures (and Graceland moments).
Disney's iconic "National Treasure" franchise returns with the debut of the spin-off series "National Treasure: On the Edge of History" on Disney+. The most recent adventure introduced viewers to a new scavenger hunt led by Jesse Valenzuela (Lisette Oliveira), a woman in her 20s who, after learning that her father After being contacted by Pan Am Treasure, she started looking for Pan Am Treasure. Naturally, she and her friends encounter some obstacles along the way, including a black-market antiques dealer named Billy (Catherine Zeta-Jones) who is also on the hunt for treasure. There are only two episodes left in the season, but you can relive Jesse and company's adventures with the show's recently released soundtrack.
One of the show's most obvious connections to the film is its soundtrack, which is featured throughout every track. Thanks to the original film's composer, Trevor Rabin, audiences get acquainted with the series in the show. Many of the musical cues offer the same earworms as their predecessors, recalling the adventures of the original trio. Some musical callbacks are obvious, while others are a little more subtle. However, Rabin also created a new voice for Jess and her friends, ensuring that Edge of History includes its own unique Sounds like it makes a difference.
In addition to Rabin's score, the audience can hear Liam (Jack Austin Walker) singing several songs throughout the show. Viewers first learned of Liam's talent early in the season, as he performed in an empty bar -- and no one really cared about him. Despite an initial lack of interest, Liam's passion and purpose are evident. He quickly got more singing opportunities, and his performance at Graceland was impressive. It was probably meant to be a distraction, but he went viral and, back at the bar, is all the rage now. He also sang during his grandfather's wake. Every song he plays can be found on the soundtrack.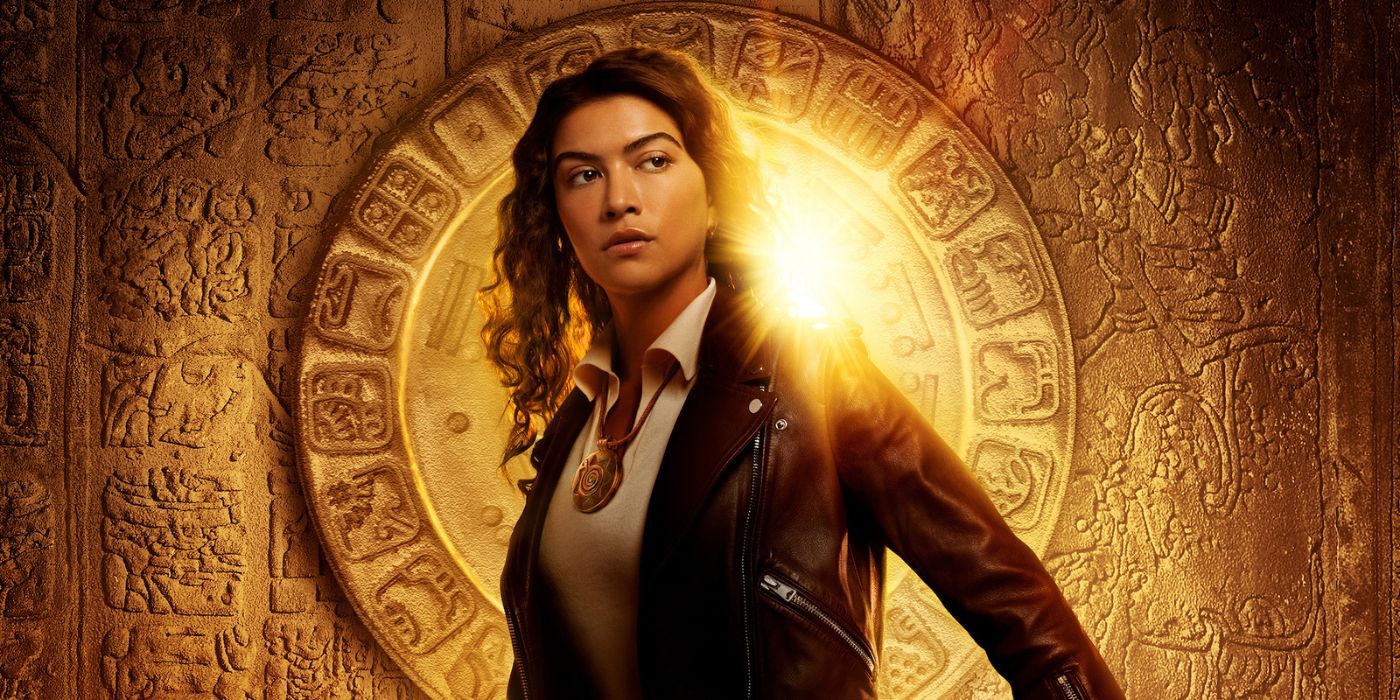 In last week's episode, Jesse, Tasha (Zuri Reed), and Ethan (Jordan Rodriguez) plan a prison break to free Jesse's father, Rafael (Jacob Vargas), Because Oren (Antonio Cipriano) is out of prison. Breakout itself was ultimately successful, but the group wasn't out of the woods. Billy is more determined than ever to get the third relic box, eventually capturing Jesse and Raphael. Tasha and Ethan are caught by the FBI at the border. Meanwhile, Miles and Liam's investigation Getting into Billy leads to a violent melee that ends up killing Miles and allowing Liam to escape.
New episodes of National Treasure: On the Edge of History release every Wednesday only on Disney+. The soundtrack is available on all major streaming platforms. Check out our interview with Olivera below: