Kevin Smith's sequel 'Mallrats' may finally make progress this year
The original 1995 film was Smith's second film after Clerks.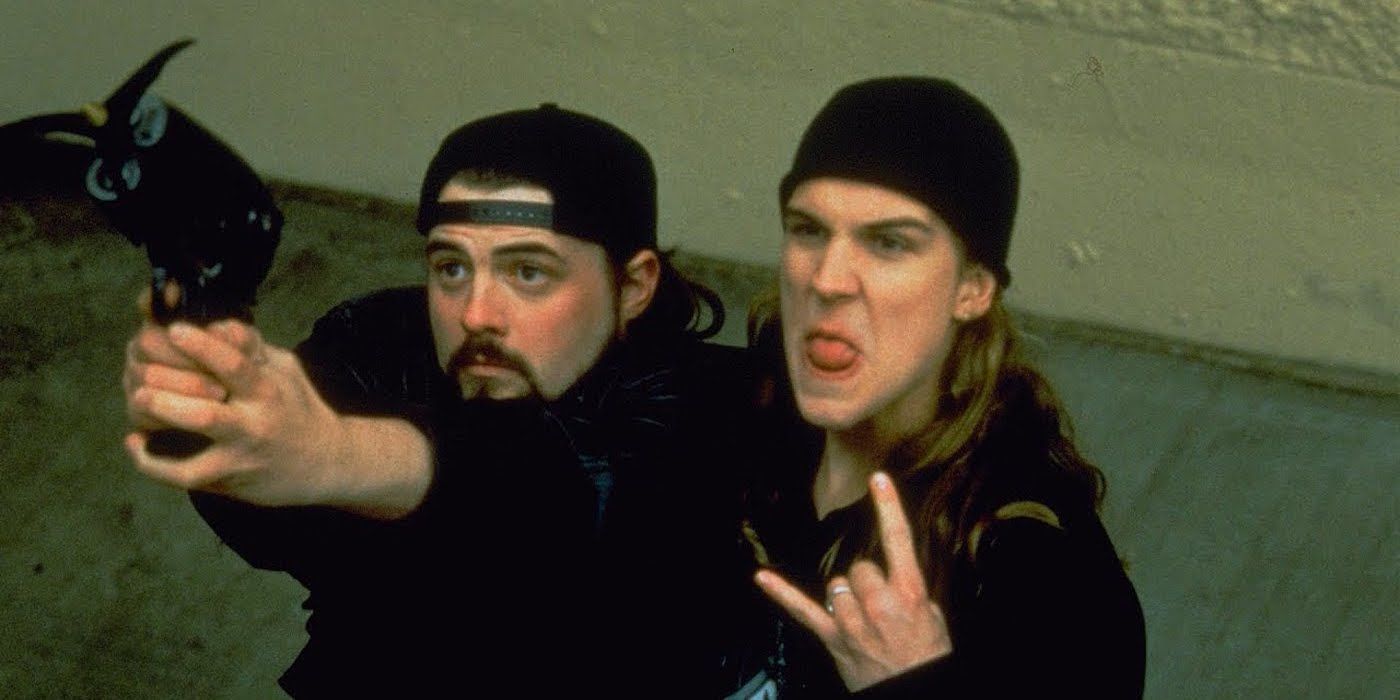 Kevin Smith may return to his View Askewniverse again soon in the Mallrats sequel. On an episode of his Fatman Beyond podcast (via Screen Rant), Smith shared an update on the sequel to his 1995 film.
In the podcast, Smith answers a fan question about the work he's most looking forward to working on in 2023, saying, "We're seeing some traction in Mallrats 2: Twilight of the Mallrats, so... pray Kids," Smith said. "We heard from people at Lionsgate that they were very happy with Clerk III's performance. I can't say anything else. [Producer Jordan Monsanto] was like, 'I can't tell you anything, because then you'd be Go talk about it on your f-king show...'But things are looking good, so this may be the year we get back to the mall."
The original Mallrats was Smith's first after Clerks, which he directed in 1994. Two movies. The movie is set in the same universe as Clerk, with Jason Mewes and Smith reprising their roles as Jay and Silent Bob. It's also Smith's first film starring Jason Lee and Ben Affleck, with whom he has worked on several films, Including Chasing Amy in 1997 and Dogma in 1999. It also featured an appearance by legendary Marvel Comics writer Stan Lee, before he made frequent cameos in Marvel movies. In Mallrats, T. S. Quint (Jeremy London) and Brody Bruce (Jason Lee) get dumped by their girlfriends and decide to spend the day at the mall. However, T.S. decides to win back his girlfriend Brandi Svenning (Claire Forlani) by appearing on the dating game show Truth or Dare, which is filming at the mall. Brody also tries to win back his girlfriend, Rene Mercier (Shannon Dougherty), from rival Shannon Hamilton (Affleck). After the Mallrats, Jason Lee played Brodie in 2001's Jay and Silent Bob Strike Back.
Smith began talking about a Mallrats sequel in 2015. In 2016, Smith said the sequel would be a ten-episode TV series rather than a feature film. Smith later returned to the View Askewniverse in 2019's Jay and Silent Bob Reboot, the first universe-based film since 2006's Clerks II. In the film, Jason Lee once again plays Brody Bruce. Smith recently returned to the View Askewniverse in last year's Clerk III.
Smith's latest film, Clerks III, now available for purchase on digital and Blu-ray. Watch the trailer for the original 1995 Mallrats movie below: