'Children of the Corn' remake finds a home with Shudder and RLJE
Kurt Wimmer's new adaptation of the Stephen King short story is out March 3.
The Children of the Corn is about to strike again, this time from Equilibrium director Kurt Wimmer. Originally produced in the height of the pandemic in 2020, Wimmer was based on the classic Stephen King short story and found a new home with AMC's horror streamers Shudder and RLJE, according to Deadline. It's now slated for an 18-day run of short films beginning March 3 before moving to the streaming platform on March 21.
Compared to other King properties, Children of the Corn has an odd history with film adaptations. It was originally adapted as a poorly received film in 1984, but it became the origin of an astonishingly long series of horror films, many of which had little continuity with their predecessors. The most recent was John Gulager's Children of the Corn: Runaway, released in 2018 by Lionsgate. In 2009, Syfy adapted another cracked version of King's original book, though it also received a cold reception from critics. Wimmer's filming is said to have little to do with the original, but has been a long wait, initially with a very brief release in Florida in October 2020, and has been trying to set the scene ever since. Put on a proper theatrical performance.
Wimmer's adaptation, set in rural Nebraska, tells the story of a 12-year-old who is haunted in a dying cornfield. Influenced by this man, she began recruiting the town's children to kill adults and anyone who opposed her rule. The town's only hope of survival lies in the resistance of a bright high school student to the town's planned atrocities. It's a far cry from King's story, about an outsider couple who unravel the sordid history of the small town of Gatlin and its children, as well as the cornfield god "The Man Who Walks Behind the Row."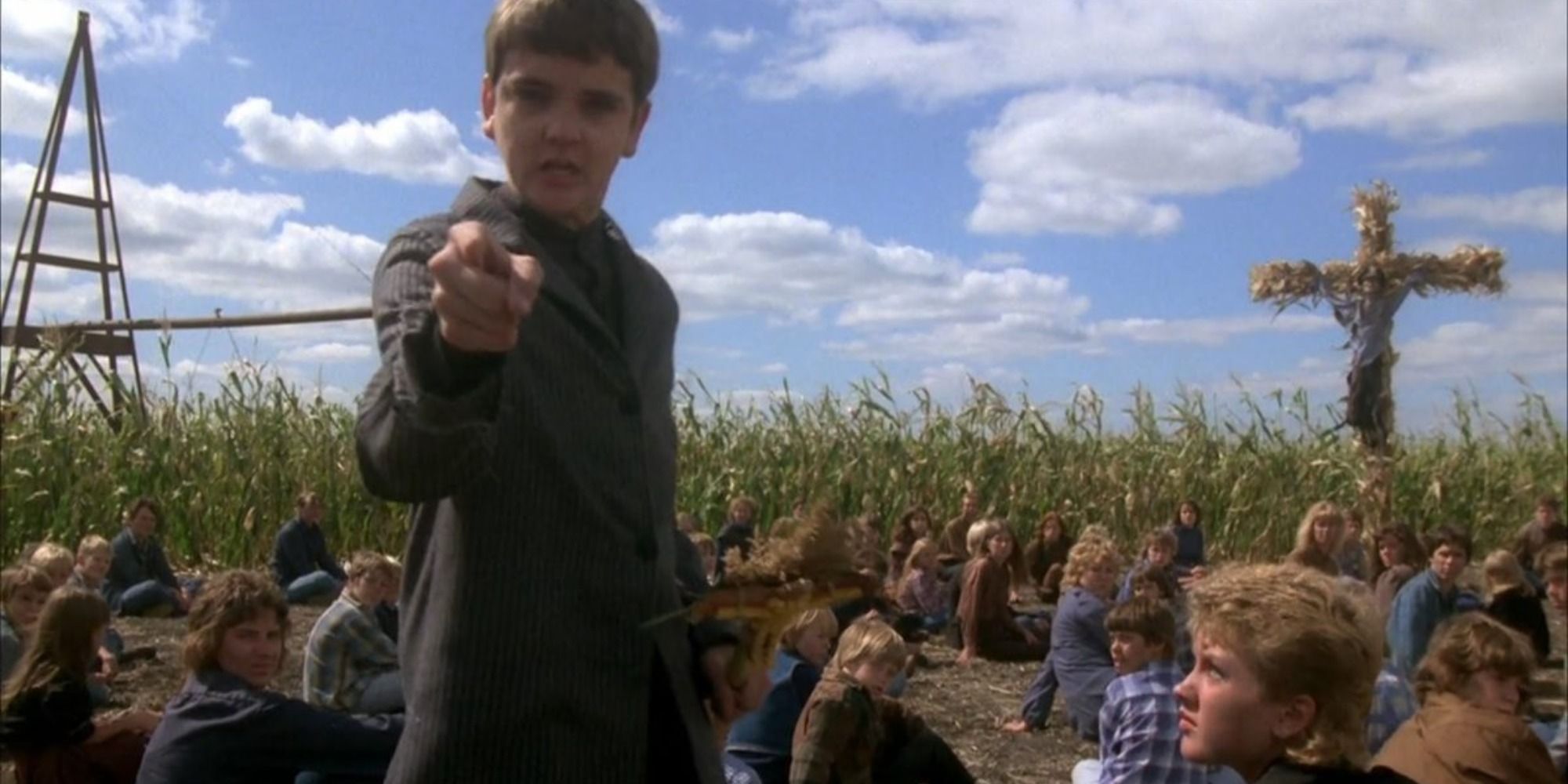 Who Is Involved in Wimmer's Children of the Corn Adaptation?
Elena Kampouris (Before I Fall) leads Wimmer's Children of the Corn with Kate Moyer (Station Eleven), Callan Mulvey (The Gray Man) and Bruce Spence (The Road Warrior). On the production side, Wimmer reunited with his Point Break producer John Baldecchi and Morbius producers Lucas Foster and Doug Barry (FML). Acclaimed digital production company Digital Domain, co-founded by James Cameron (Avatar: Way of Water), has worked on a string of major projects, executive produced the film and created all digital internal effects.
"We're thrilled to be partnering with Kurt Wimmer to bring his take on the iconic Stephen King story to new audiences," said Mark Ward, Chief Acquisition Officer at RLJE Films, in an official statement.
The Sons of Corn remake was released on March 3, and then on March 21 on Shudder. There's no trailer yet, but you can check out a trailer for the 1984 film below.