Can the DCU repeat the mistakes of the Star Wars Saga canon?
The old DCU probably won't be gone for good, as there are plenty of multiverses and different continuities.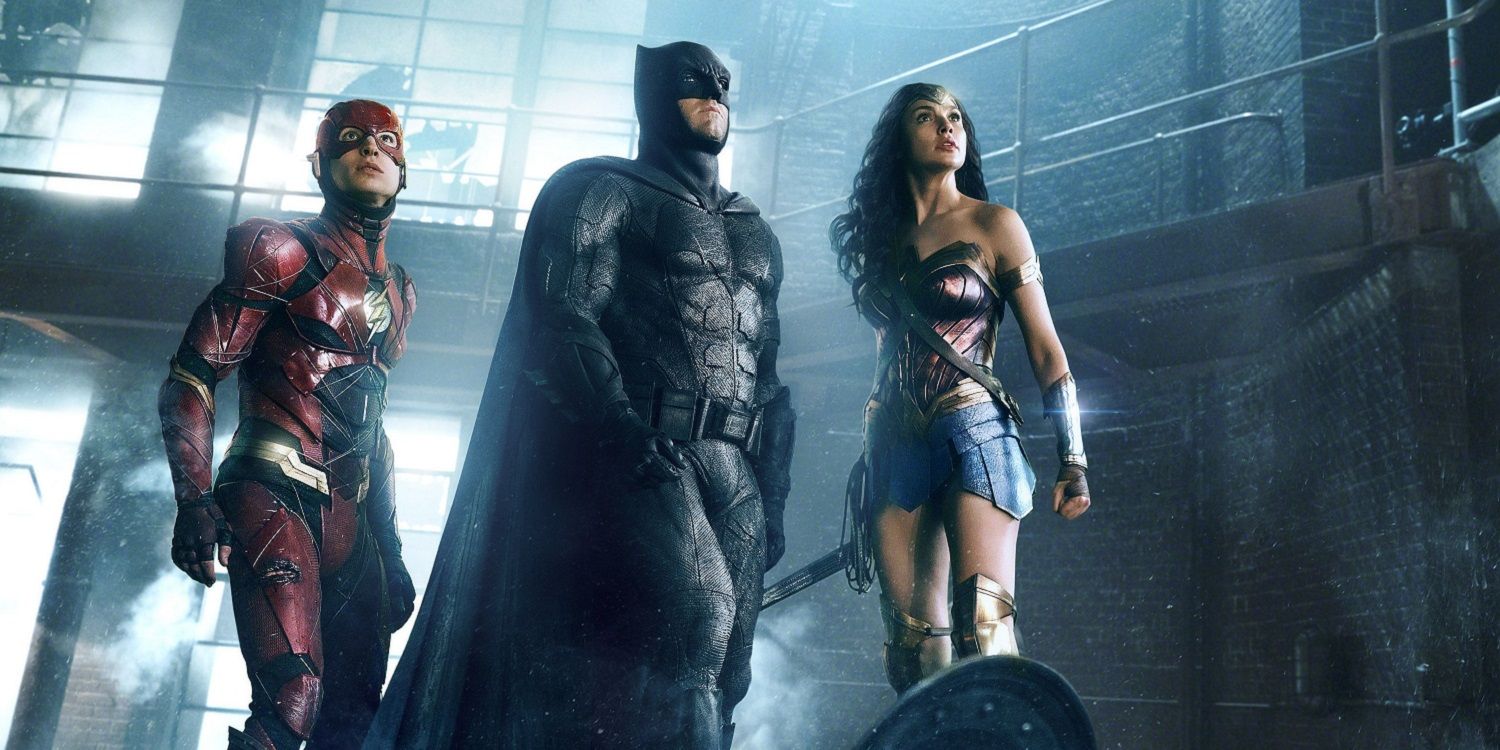 Since October, DC Studios has been reorganizing like there's no tomorrow. Just before James Gunn and Peter Safran took over, it was announced that Henry Cavill would return as Superman in more upcoming DC movie projects after Black Adam. Sadly, that news was withdrawn just two months later, as plans for a new Superman feature film without Cavill were revealed, with Gunn writing the script. Meanwhile, Patty Jenkins pulled out of development on the now-defunct third Wonder Woman movie. Shazam though! Wrath of Gods, The Flash, Aquaman and The Lost Kingdom are still on track for 2023, and it seems like DC Studios wants to phase out the 10-year DC that started with Zack Snyder's Iron Man A brand new DCU for the Expanded Universe. Or, at least adjusted.
As Gunn, Safran, and company work to rebuild the DC Cinematic Universe into something that could eventually rival the MCU, it seems more and more of the "Snyderverse" heroes may not return, at least not as much as they do now. In fact, there are rumors that Aquaman star Jason Momoa may Recast as the anti-hero Lobo, a role that was admittedly a better fit for the former Game of Thrones star than the King of Atlantis. Likewise, even though Henry Cavill dropped the Superman role, James Gunn stated that they were open to Cavill playing non-Superman roles. Of course, this is all the epilogue of Ben Affleck's impending return as Batman in The Flash and Aquaman and the Lost Kingdom, though Gunn seems to prefer to see him directly rather than returning to capes and cowls.
What the DCU Doing Is Not Groundbreaking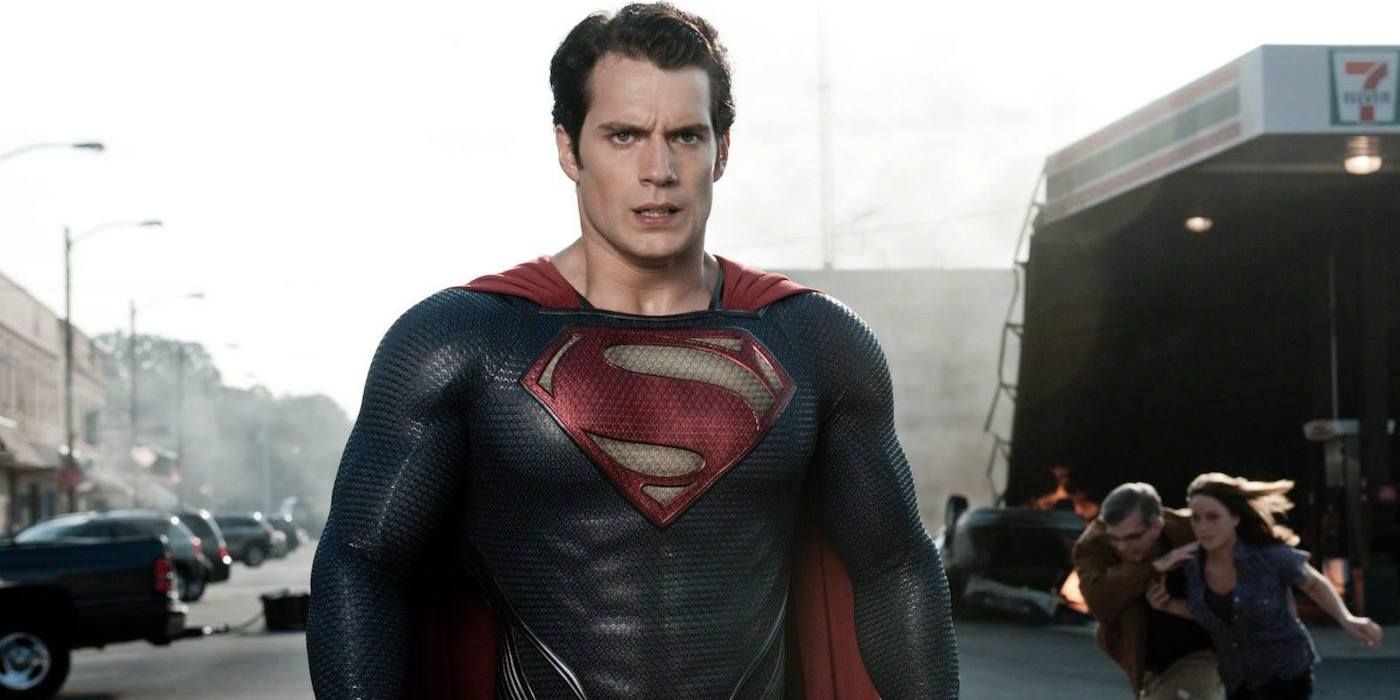 Corporate and creative restructuring is nothing new in the Hollywood world. Studios do this all the time, and even successful franchises are often rebranded to appeal to new audiences. We've seen an insane number of reboots and remakes since the turn of the century, and it's almost a miracle the DCEU didn't reboot sooner. Heck, the poor Terminator series rebooted twice at the same time! In recent years, other franchises have hit the reset button after commercial and critical failures, such as the latest Snake Eyes film, a soft reboot of the live-action G.I. The Joe series, and 2018's Bumblebee, kick off a new The era of Michael Bay's Transformers franchise will continue this summer with Transformers: Rise of the Beast. With Netflix working hard to revive The Chronicles of Narnia, Hasbro writing a new Power Rangers reboot script, and even rumors of a Harry Potter reimagining, it's clear, for better or worse, that's the way the movie industry is going. Mode of operation.
When Disney acquired Lucasfilm, the entire Star Wars Extended Universe comic books, video games, novels, etc. were removed from the overall canon. That means everything outside of George Lucas's original Star Wars saga and Star Wars: The Clone Wars is outdated, allowing Disney to rebuild the larger Star Wars universe from the ground up without having to worry about preparing what will become a sequel. trilogy. But just because the Expanded Universe rebranded as "Star Wars Legends" doesn't mean it doesn't have implications for future franchises. In fact, the opposite is true, especially as time goes on and shows like The Mandalorian become popular.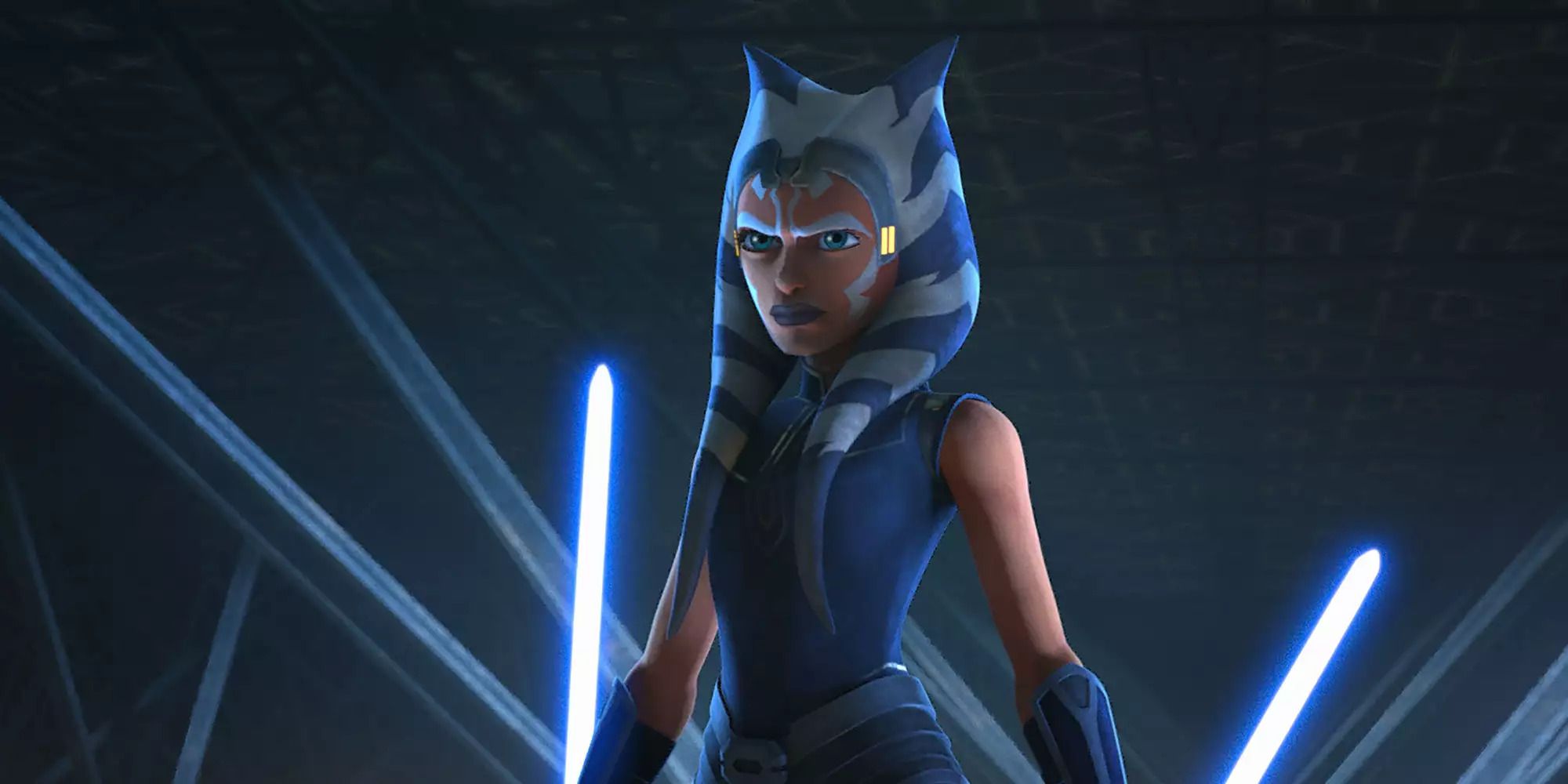 Since Star Wars: The Clone Wars existed years before the acquisition, parts of the Extended Universe canon had crept in Cartoon Network series, which means that even though the Legends brand is no longer canon, a part of it still is. As shows like Star Wars: Rebels and The Mandalorian expanded on what started with The Clone Wars, more and more material from the original EU was reinserted into the canon, albeit with new twists. Among those reintegrating into society is the villainous Marshal Thrawn, an Imperial warlord from the acclaimed Timothy Zane novel set after Return of the Jedi. Thrawn has become a major figure in Disney's Star Wars canon in recent years, and parts of his original backstory are still intact. In fact, Timothy Zahn has even written a new trilogy of Thrawn novels reintroducing the Marshal for continuity (and more), and the character will reappear in the upcoming Ahsoka series in his Star Wars After the arc on War Rebels.
But what does that have to do with what's going on at DC Studios? How does the Star Wars canon relate to Zack Snyder's DC Extended Universe? Don't worry, we've already started.
James Gunn Can Take a Page From Disney's Book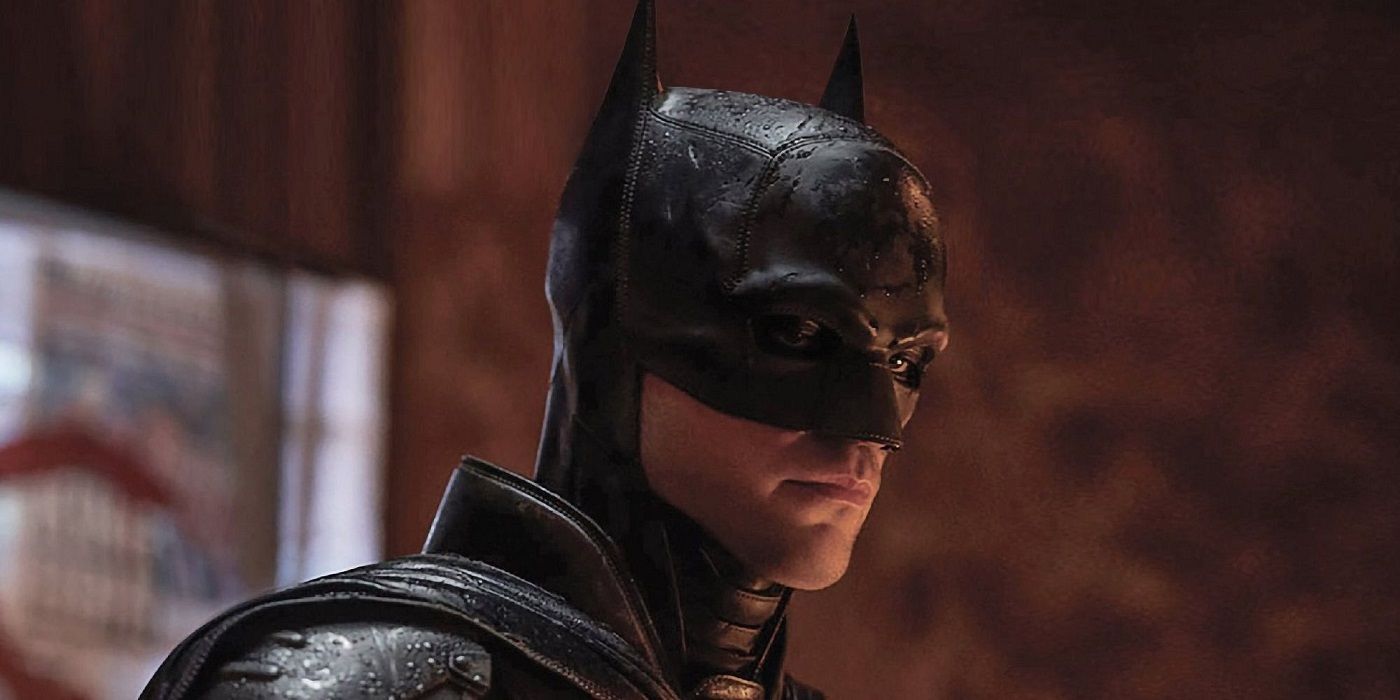 James Gunn makes it clear that DC Studios is planning to explore A new shared cinematic universe -- inspired in part by how the animated series Justice Infinite and Young Justice worked -- and a standalone "Elseworlds" story. Most recently, Gunn confirmed that Matt Reeves' Batman, and spinoffs related to the Caped Crusader's recent outing, will not be part of the larger DCU and will remain separate "Elseworlds" stories. Likewise, Joker and its upcoming musical sequel (which co-stars with Lady Gaga) can presumably still be their own thing. So, what does this mean for the shared DC universe?
Admittedly, we don't yet know what Gunn and Safran's plans are for the larger DCU, but just like how Disney reset the board when continuing Star Wars, DC Studios seems to be doing something similar with their cinematic universe. We also know that the upcoming Flash movie was inspired by Jeff Johns' comic book Flashpoint, in which The Flash alters the entire universe by traveling through time, only to return to a new, altered reality different from his own. This seems like the perfect starting point for Gunn and Safran to rewrite the DCU, but only time will tell what exactly Looks like the multiverse is big right now, so even if the reality of the Snyderverse is rewritten or ignored, there's always hope that these characters will return one day, like Brandon Ross' Superman in Return of Superman in Crisis on Infinite Earths in the Arrowverse Same. Ironically, Ezra Miller's Flash also made an appearance in that crossover.
But just as the Star Wars Expanded Universe (now The Star Wars Saga) remains beloved by fans to this day, Zack Snyder's Justice League and many other DCEU projects will continue to be admired. While Henry Cavill is no longer donning the red cape, Ezra Miller may exit after The Flash, and Jason Mamoya may be recast, not every Justice League member has confirmed his exit universe or their role in it. For now, Ben Affleck is still somewhat involved with Batman and Shazam! Star Zachary Levi, a friend of James Gunn's, claims he's not going anywhere either. Despite the cancellation of the third Wonder Woman movie, Gal Gadot has yet to officially announce whether she'll be returning in future projects - and that's completely ignoring Suicide Squad star Viola Davis (Amanda Waller), Margot Robbie (Harley Quinn) and John Cena (Peacemakers), they seem to be around for now.
Having Multiple Universes Within a Franchise Could Help the DCU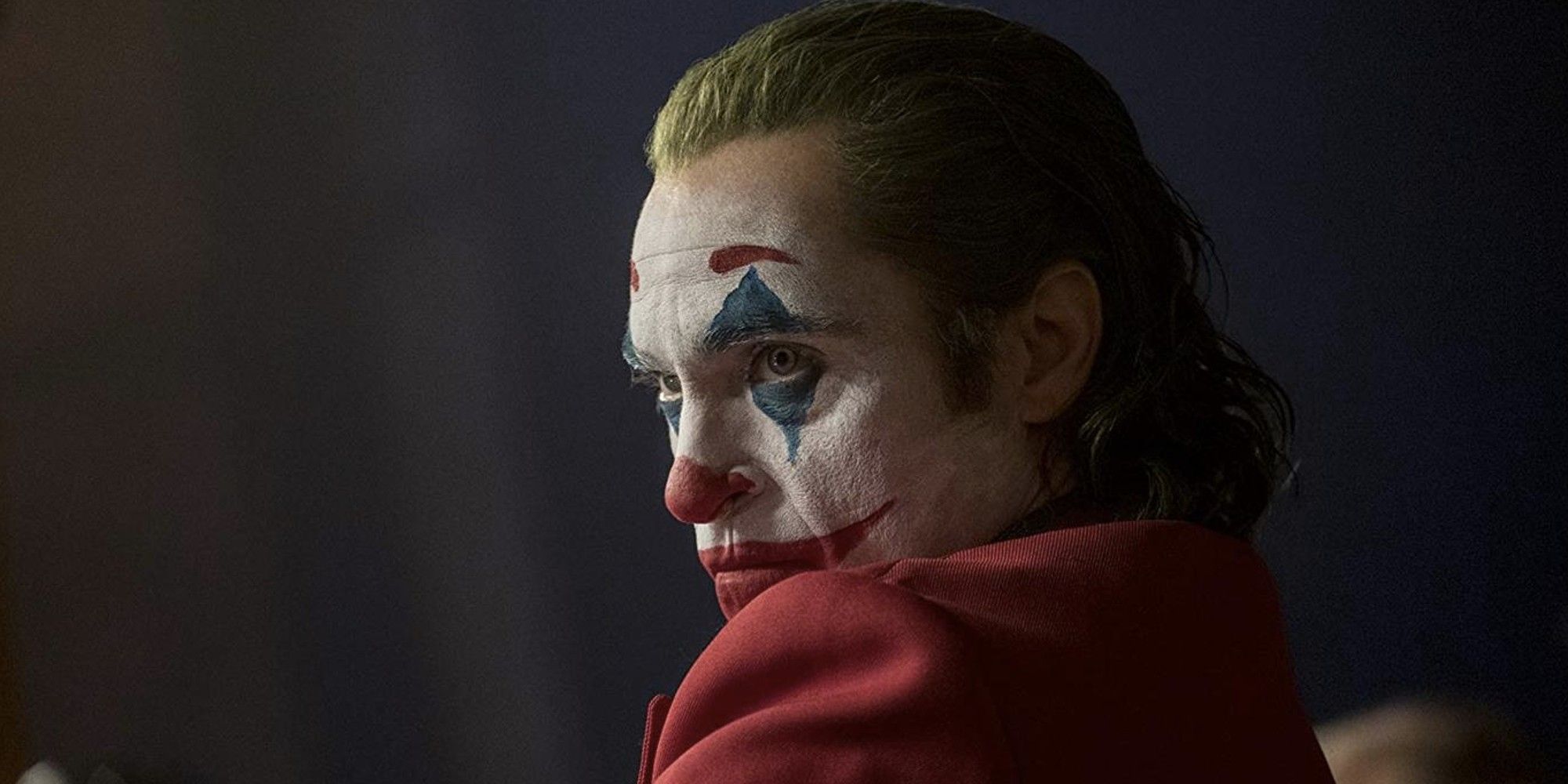 While the DC Universe may be changing, like Star Wars before it, not everything is getting worse. It seems like some of these heroes, like Batman, Shazam, and possibly Wonder Woman, are here to stay. While Superman, Aquaman, and The Flash could be rebooted just as Thrawn lives on in the Star Wars continuity with minor changes, different versions of the heroes of the Snyder universe could be featured in James Gunn's new DCU. become active. While many, including this author, were heartbroken that Henry Cavill's Superman would never get a standalone sequel and that Zack Snyder didn't get a chance to finish his epic Justice League trilogy, for now it's inevitable. Maybe that's not such a bad thing.
In fact, a newly formed DC universe would allow for a cohesive, well-integrated story to be told, hopefully focusing on individual characters as much as building a universe. If Justice Infinite and Young Justice are really examples of how Gunn and Safran are approaching the new cinematic universe, there are still Hope to shine like Batman, Superman and many other characters. Plus, DC Comics is known for alternate timelines and universes, so there's no reason to believe the Snyderverse will be completely dead and buried.
Nonetheless, if DC Studios wants to tell well-crafted, character-driven stories, its focus on Elseworlds films, as well as shared universe films, will set it apart from Marvel Studios. Having a Batman universe with Robert Pattinson and a mainstream DCU Batman might actually do wonders for DC Studios. Then again, who's to say that old stories can't be revisited somehow?
DC Isn't the Only IP Giant to Do This, the MCU Is Doing It Too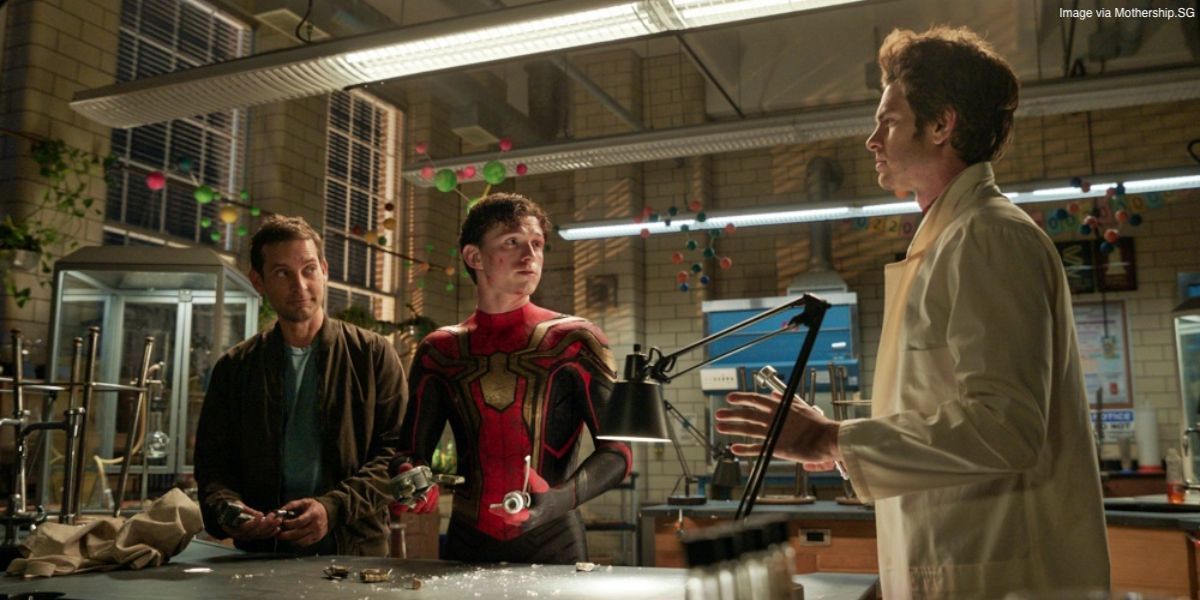 Just as Star Wars has been able to successfully reintroduce elements of some of the greatest non-canon stories into mainstream narratives, so has Marvel Studios in recent years. Miraculously, Marvel managed to bring back the ex-Spider-Man in Spider-Man: No Return, an alternate universe of the X-Men in Doctor Strange in the Multiverse of Madness, and even She-Hulk recasts Charlie Cox as a different variant of Daredevil. Somehow, they were able to use older "Marvel Legacy" movies and characters to better expand their universe (rumored more on the way), if they have Capable of doing that, there's no reason why DC Studios shouldn't let the old school try it out for itself. The CW show, in particular, was successful years ago when they resurrected characters from Smallville, Birds of Prey, Batman, the '90s Flash franchise, and even Superman Returns.
No doubt James Gunn and Peter Safran's DC Studios still hope to be able to recreate the same magic in the future. Whether that means restoring the best parts of the Snyderverse into the upcoming cinematic universe, or maybe one day exploring the world again with the DC Multiverse, there's still hope. Today, the venerable Star Wars saga is still in print and beloved by fans around the world. For many, these Star Wars stories are more canon to them than anything Disney has ever done, and the same may be true for some about the old DC Extended Universe. But before we know anything for sure, we'll just have to wait and see and hope tomorrow will be better.