10 Classic John Wayne Movies That Were Not Westerns
Is it enough to break the type conversion?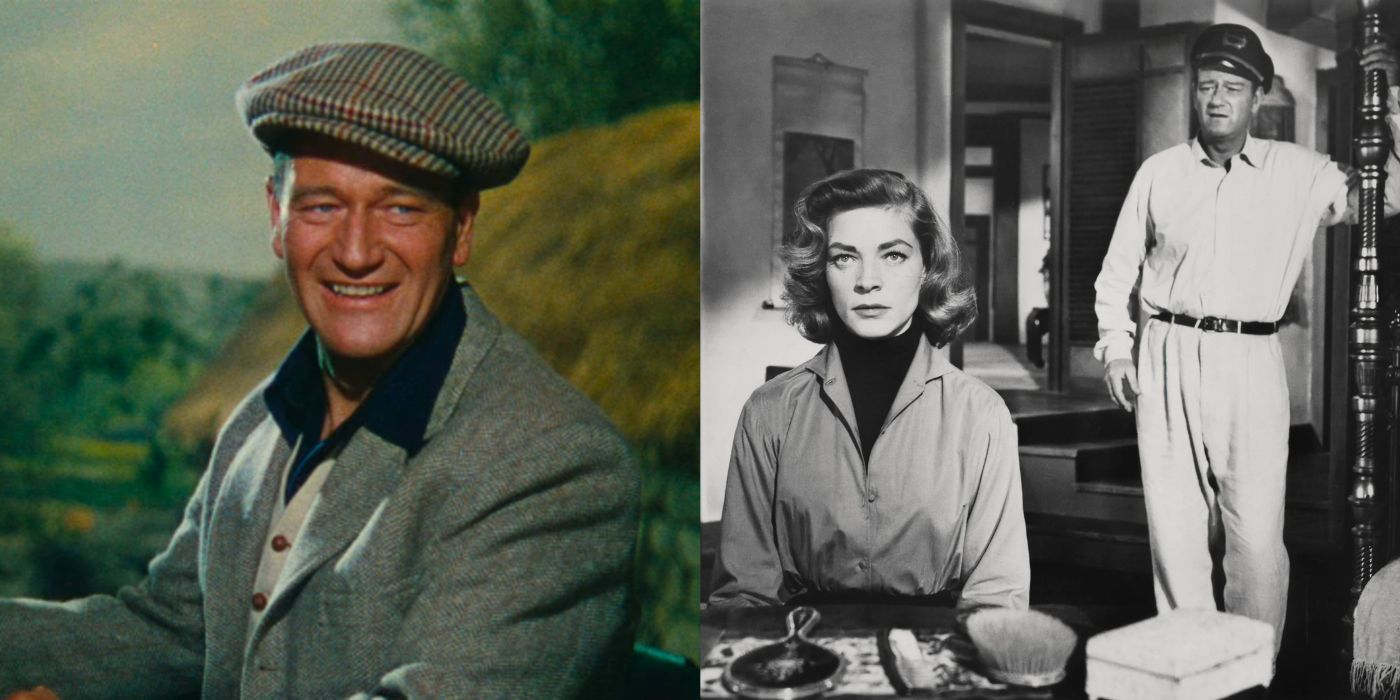 John Wayne is a Hollywood legend, best known for iconic Westerns such as The Searchers, Grit Grit and The Man Who Shot Liberty. After losing his football scholarship, Wayne started working as a prop boy at 20th Century Fox before landing his breakthrough role on John Ford's Stagecoach. While Wayne may have left his cinematic footprint in the Old West, Duke starred in more than a dozen oft-overlooked non-Western films over the course of his career.
Along with his westerns, Wayne starred in dozens of war films, including The Green Berets, as well as romantic comedies and dramas such as Dame Takes a Chance and Wings of the Eagle. From The Longest Day to Donovan's Reef, these are some of Wayne's best non-Western classics.
'In Harm's Way' (1965)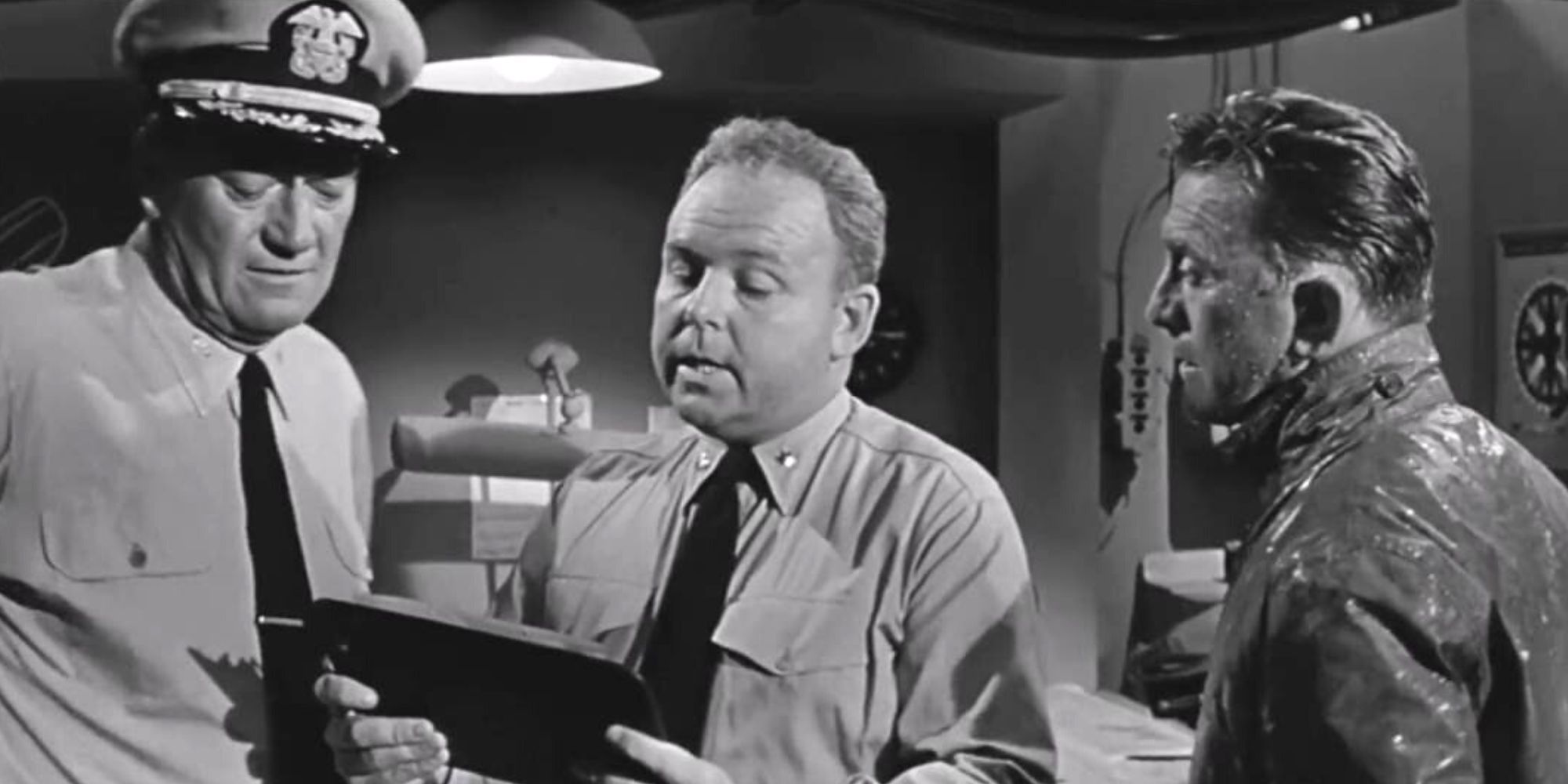 After the attack on Pearl Harbor, Captain Tory managed to keep his ship afloat, but his ship was damaged and downgraded. When he returns to shore, he tries to reconnect with his estranged son and falls in love with a nurse (Patricia Neal) before he is assigned a dangerous assignment.
Hazard Road, directed by Otto Preminger, was one of the last epic films of World War II The film will be shot in black and white and will star Henry Fonda, Kirk Douglas, Dana Andrews, Carol O'Connor and Burgess Meredith. Written by Navy veteran Wendell Mays, the film is considered a realistic look at the Navy during the war.
'Back to Bataan' (1945)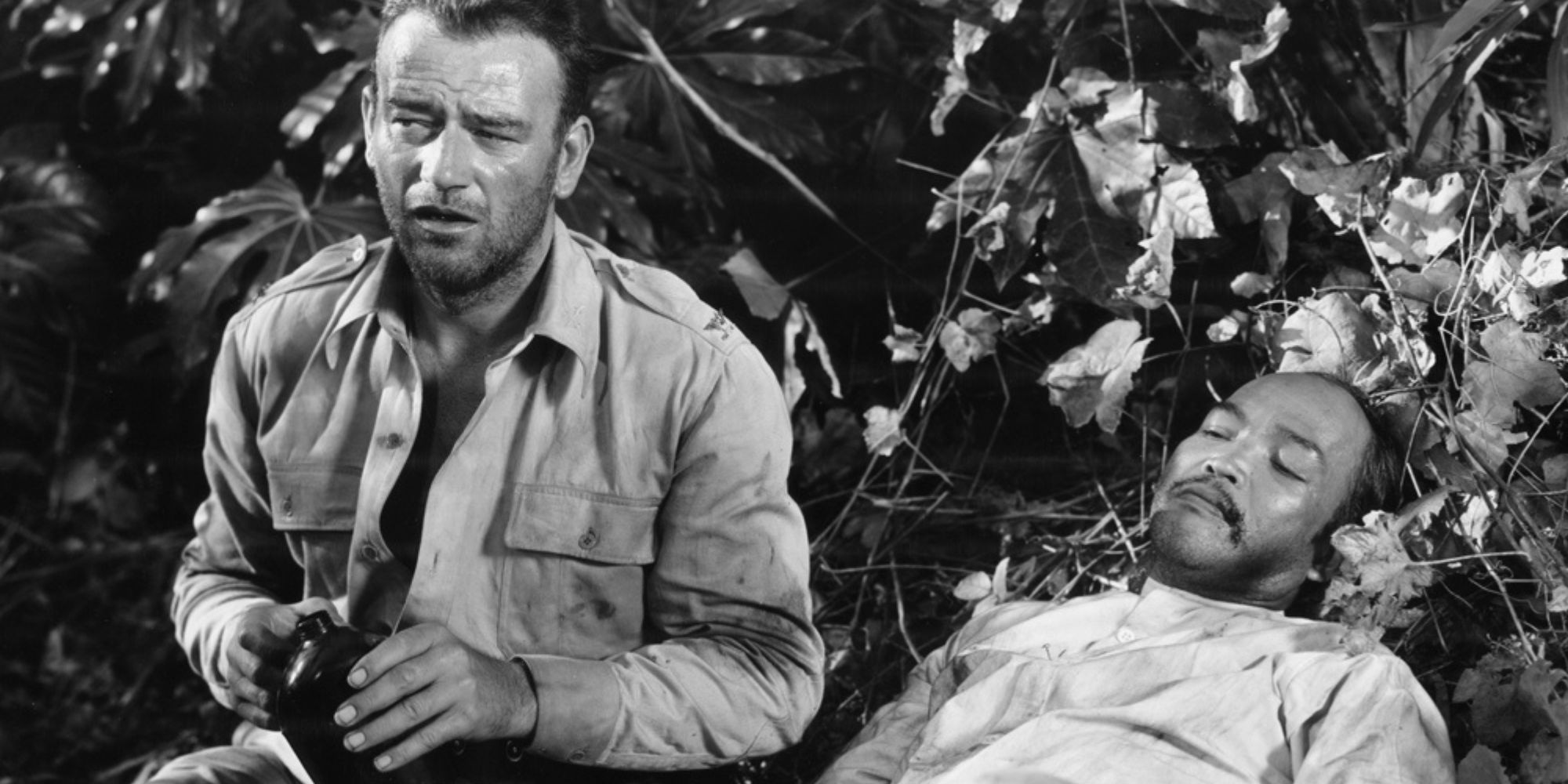 As the United States struggled to defend Bataan from the Japanese, Colonel Madden recruited resistance fighters to help take control of the city. In his absence, Bataan was captured along with Madden's men, including the grandson (Anthony Quinn) of national war hero Captain Andres Bonifacio. Refusing to give up, Madden and the resistance fighters hatch a plan to save Bonifacio and Bataan.
Return to Bataan is based on the real-life Battle of Bataan, which took place during the height of the Japanese invasion of the Philippines during World War II. According to Randy Roberts and James S. Olson's John Wayne: The Americans, Wayne insisted on doing his own stunts for the film. One scene involves Wayne entering a frozen pond and staying underwater while using a reed to breathe.
'Hatari!' (1962)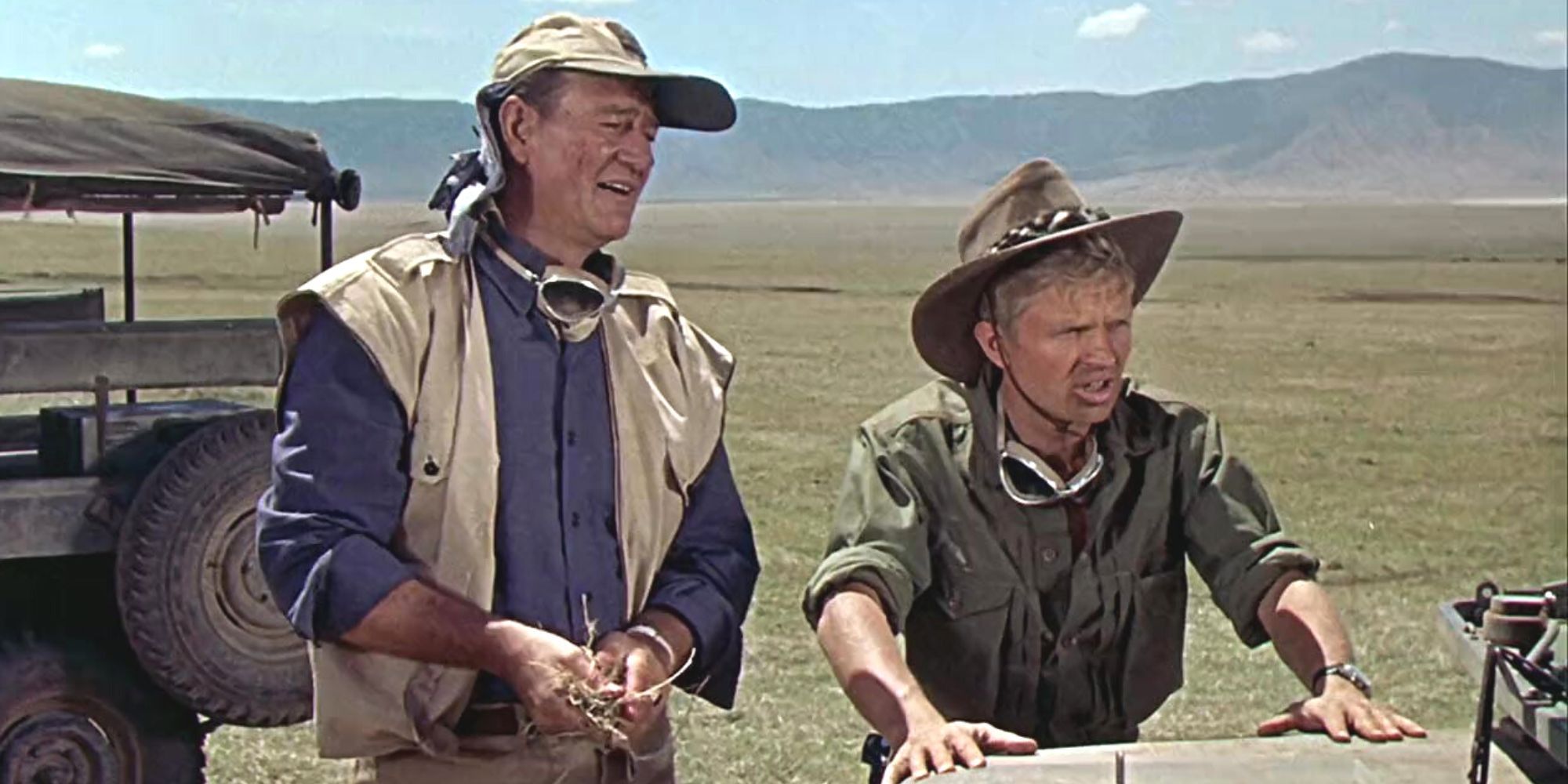 Sean Mercer and his men capture wild African animals to sell to US zoos, but work is interrupted A reporter intent on exposing them and their exploits. As they continue to clash with reporters, her strong will begins to wear them down and even reconsider their career choices.
Hatari! Directed by legendary filmmaker Howard Hawks, it is the only non-Western film in which Hawks and Wayne co-produced. The film was shot in East Africa, and based on Peter Bogdanovich's Howard Hawks Cinema, Hawks had planned to have Clark Gable co-star with Wayne in the film, but Gable died in 1960 died in 2010, removing that option.
'They Were Expendable' (1945)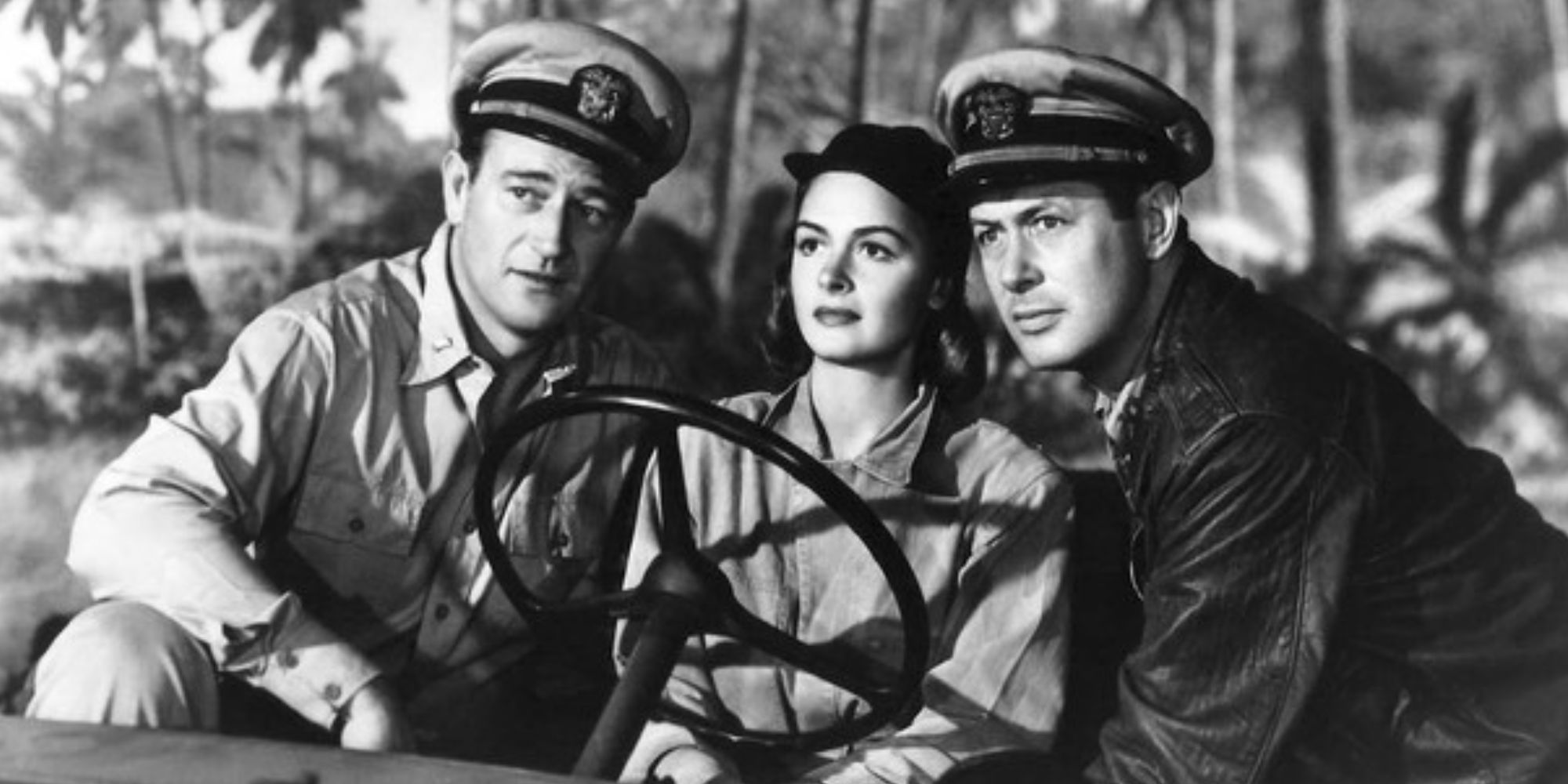 Naval officers Rusty and Brick (Robert Montgomery) show a group of PT boats to their superior officer, who is unimpressed and dismisses them. When they receive word of the attack on Pearl Harbor, Rusty and Brick are sent to take their PT boat into battle and eventually become America's secret weapon.
Although the film is fictional, They Are The Suicide Squad is based on events surrounding the squadron of PT boats defending the Philippines during World War II. Co-directed by John Ford and Montgomery, the film stars Donna Reed and Ward Bond in "It's a Wonderful Life." bond and wayne would They collaborated again a few years later on another Ford film, The Searchers.
'Reap the Wild Wind' (1942)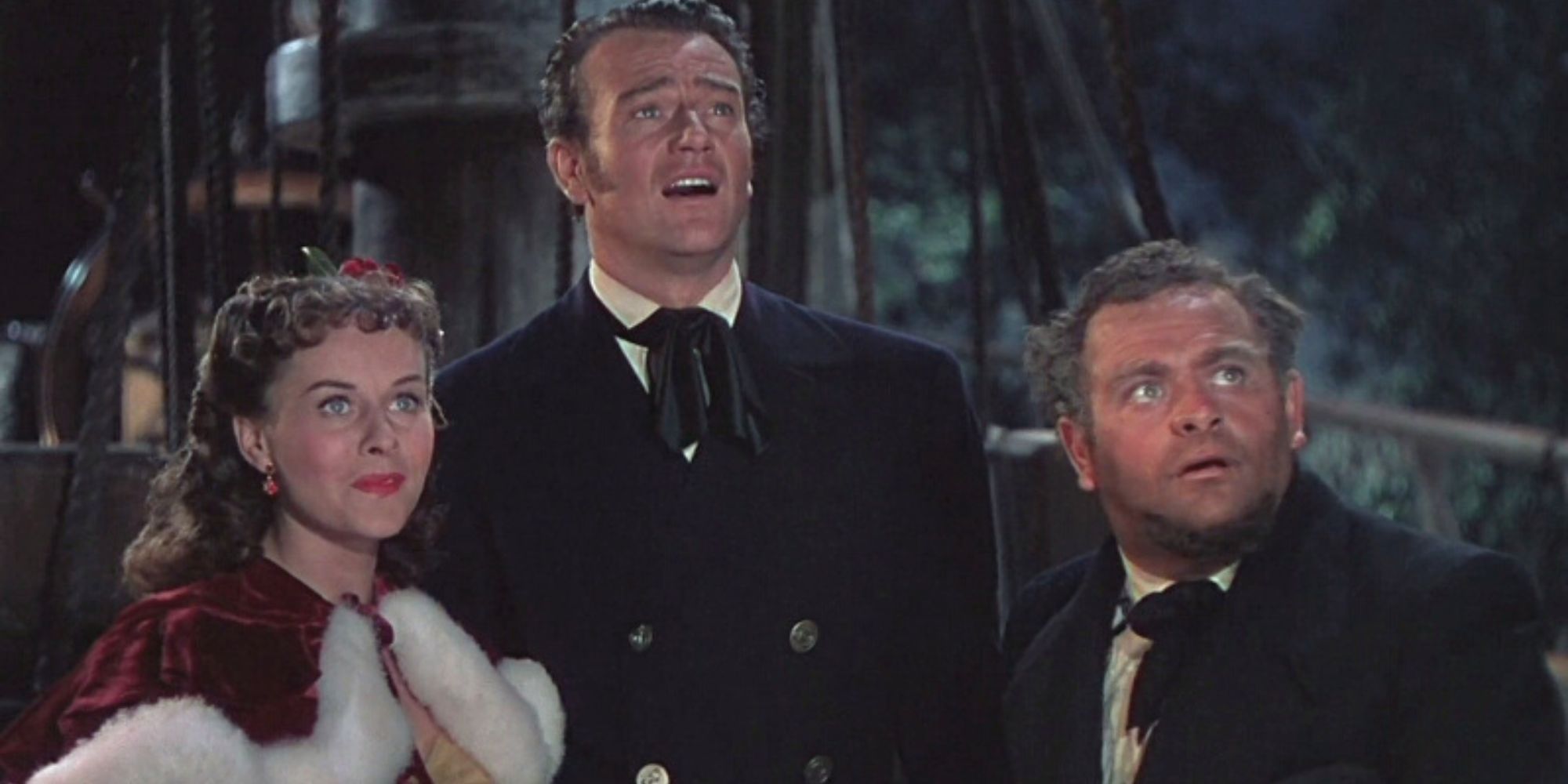 After a massive shipwreck, Loxi (Paulette Goddard), the owner of a salvage company, and her men rush to the wreckage to collect their cargo and eventually save a captain, Jack Stuart. After Jack got a job with another shipping company, rumors surfaced that his shipwreck had been orchestrated by dangerous salvagers.
Directed by Cecil B. DeMille, Reap the Wild Wind is a romantic adventure starring Ray Milland, Susan Hayward, and actor-turned-gossip columnist Hedda Hopper. The film is seen as one of Wayne's most unusual roles because of the dark and sinister side of his character, a character audiences rarely get to see Duke play.
'The Longest Day' (1962)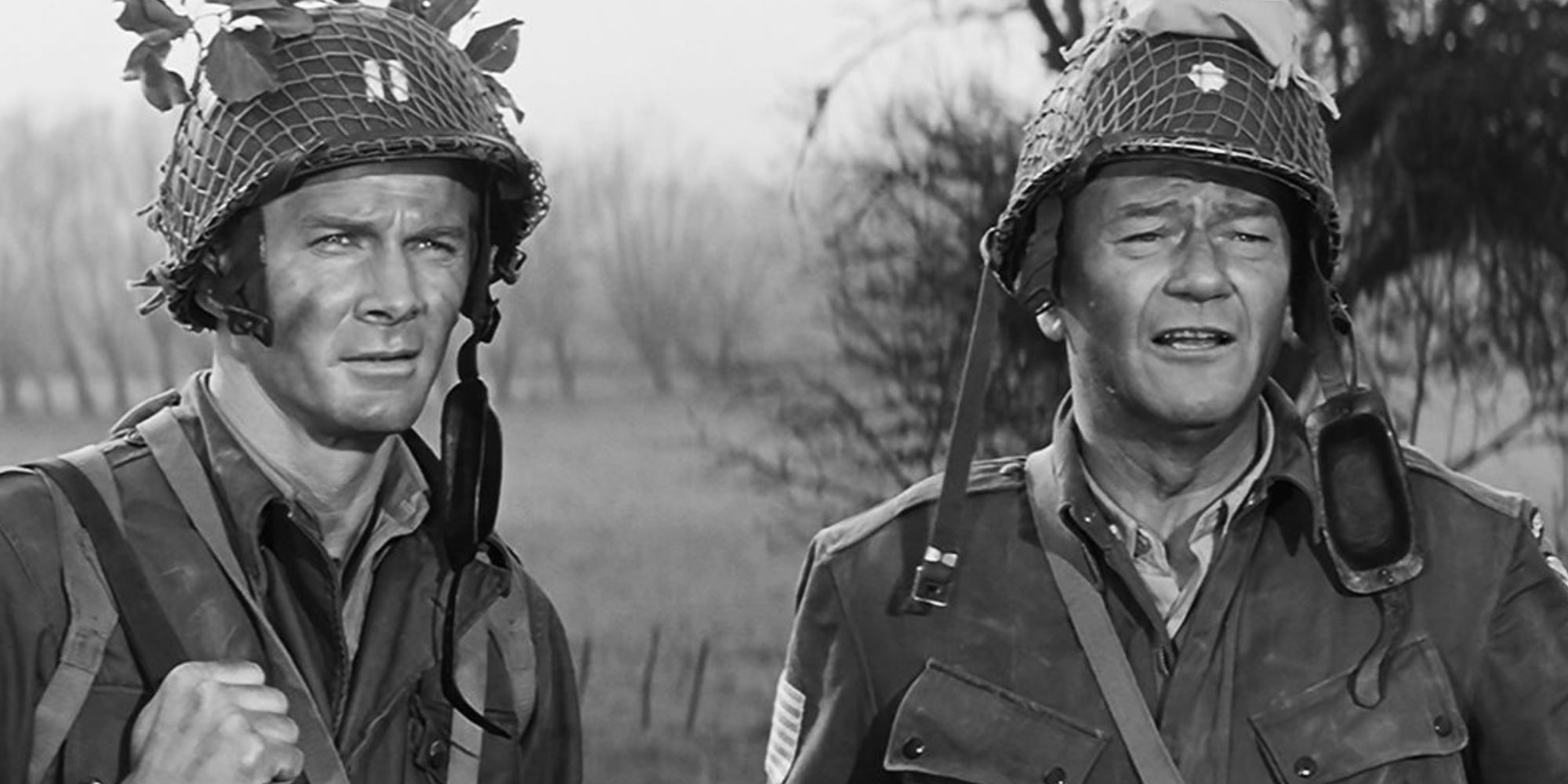 The United States and Allied forces are planning to invade Normandy, France, and General Eisenhower approves it despite bad weather. Troops stormed the beaches of Normandy and ventured into French territory, catching the Germans by surprise.
The Longest Day is a classic war film about the events leading up to D-Day, one of the most infamous battles of World War II. star-studded cast Including Robert Mitchum, Henry Fonda, Sean Connery, Richard Burton and Peter Lawford. The film contains actual archival footage, and according to Mark Harris, "The Return of the Five" was shot in part by John Ford and inspired scenes from Steven Spielberg's "Saving Private Ryan." .
'Blood Alley' (1955)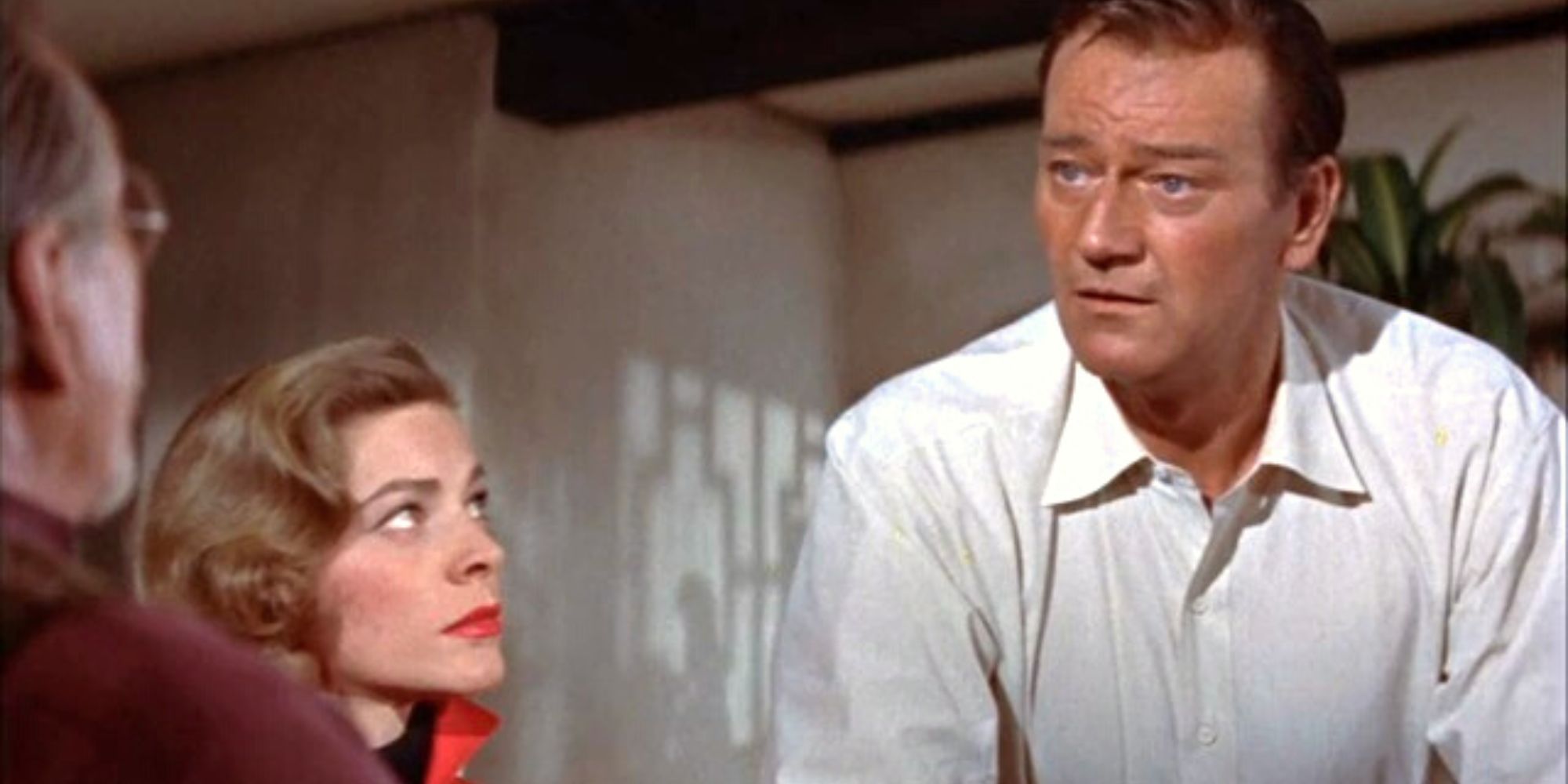 Tom Wilder was an American sailor who was asked by a group of villagers to help them escape the Chinese Communists. Wilder agrees to take them to a British port, but as they embark on the perilous journey, a Chinese gunboat and fighter jets tail them, threatening to derail their entire plan.
Blood Lane is a Cold War drama starring Hollywood legend Lauren Bacall as Wayne's lover. Wayne promoted the film during a cameo appearance on an episode of the hit sitcom "I Love Lucy," where Lucy and Ethel stole Wayne from the front of the Grauman's Chinese Theater the night before the film's premiere cement footprints.
'Sands of Iwo Jima' (1949)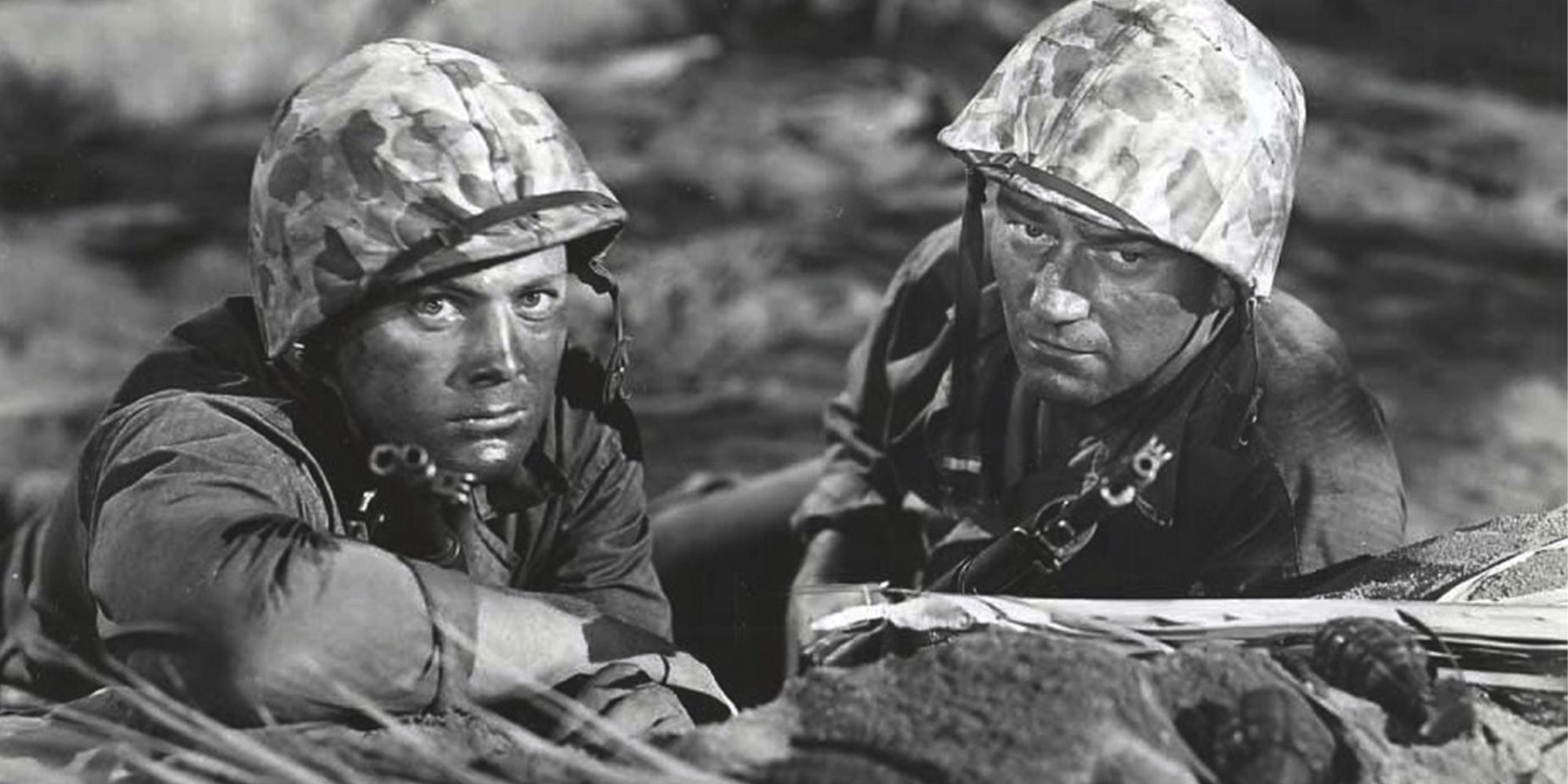 During World War II, Marine Corps Sergeant John Stryker was disliked by his unit for his strict regulations and intensive training methods. These men came to appreciate Stryker and his war tactics as they tried to survive what would turn out to be one of the bloodiest battles of the war Iwo Jima.
The Sands of Iwo Jima was directed by silent film director Alan Dewan, who had a successful transition to sound films, directing several films starring child star Shirley Temple. War movie co-stars John Agar, Forrest Tucker and Richard Jekel rejoin Wayne in West Chisson. Agar also co-starred with Wayne in Fort Apache in 1945 with Temple, who married the young actor.
'The Quiet Man' (1952)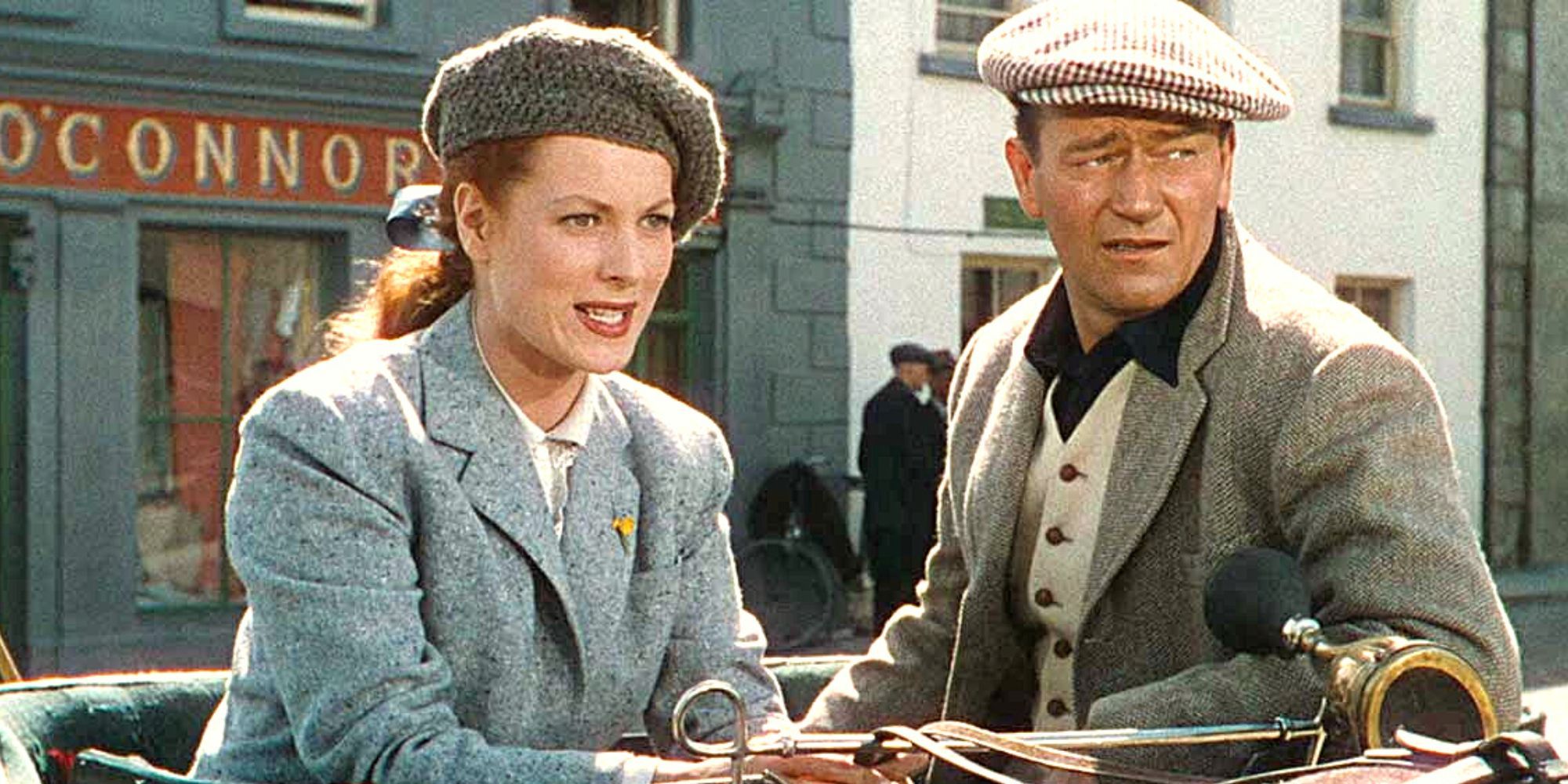 Sean Thornton was a former boxer who moved to Ireland and bought his family's old home in order to live a quiet life. He meets and marries Mary-Kate (Maureen O'Hara), but when her brother refuses to give them a dowry, Sean is forced into the ring for one final fight.
The Quiet Man, directed by John Ford, is one of Wayne's best performances with frequent co-star Maureen O'Hara. Wayne and O'Hara starred in a total of five films together, including another Ford film, McClintock! Offscreen, the two remained close friends until Wayne's death in 1979. The film earned Ford his fourth Best Director Academy Award and still holds the record for the most Oscar-winning director.
'Donovan's Reef' (1963)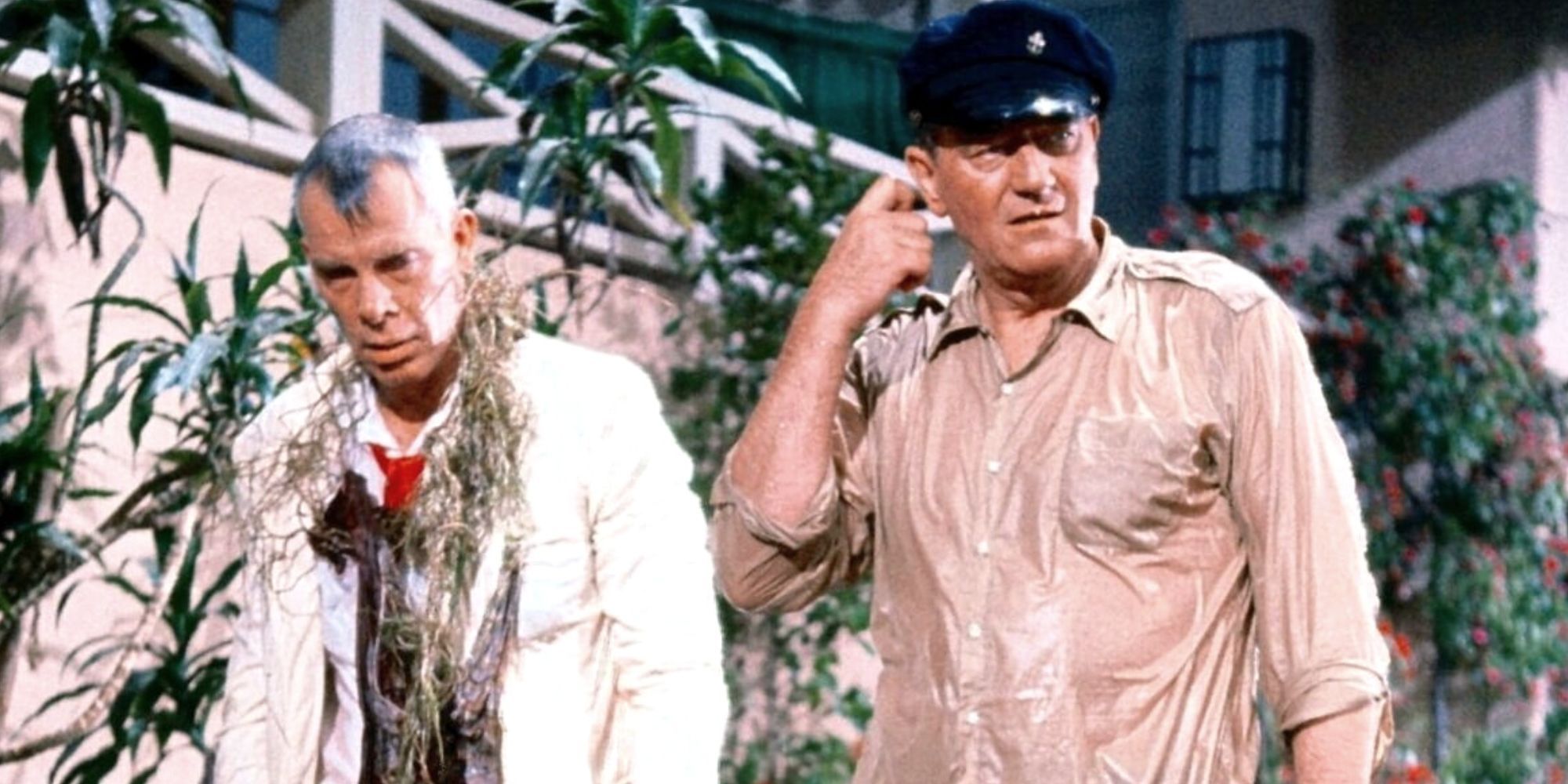 At the end of the world During World War II, Navy veterans Donovan, Gil Hawley (Lee Marvin) and Doctor Dedham stay on the French Polynesian island where they rebuild the local town. Upon returning to Boston, Dedham's daughter discovers that her father is still alive and heads to the island in an attempt to reclaim his share in their family's company.
Donovan's Reef was another John Ford film, but due to the director's ill health at the time, Wayne directed most of it himself. While the film is a lighthearted comedy, it still manages to tackle serious issues of racism, greed, and bigotry. Donovan's Reef reunited Wayne and Ford in what would be their last film together.